This Beachfront State Park Is A Great Spot For Your Southern US Camping Trip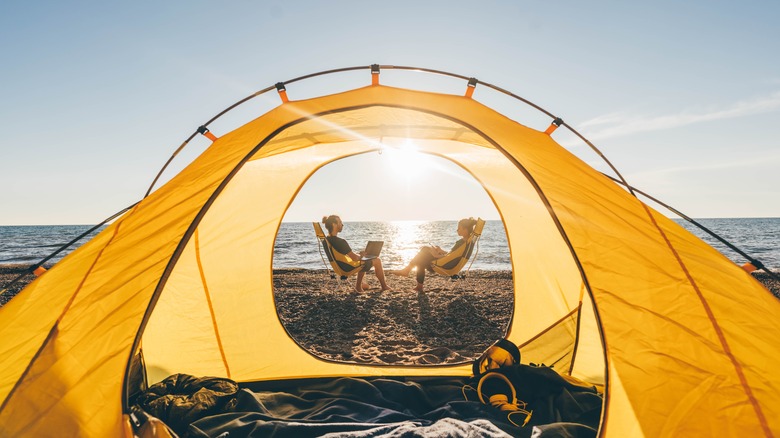 Mariia Korneeva/Shutterstock
Adding a camping adventure to your calendar is always exciting no matter where you set your travel sights. While there are plenty of logistics that go into planning a camping trip, the hardest part might just be deciding where you're going to settle in and enjoy time away. According to the National Association of State Park Directors, there are more than 10,000 state parks for campers to pick from across all 50 U.S. states, so you have plenty of options to choose from.
Each region of the U.S. comes with its own appealing features and landmarks, but there's something special about the South when camping is your activity of choice. The many swamps and bayous that define the landscapes here tend to offer up an alluring landscape that's also rich in wildlife to observe. Campers will often find that Southern destinations also provide a milder weather pattern year-round, which opens up options for camping outside of high-travel seasons.
When you've decided to make your way south to camp, and you're hoping to enjoy an inviting beachfront retreat, Grand Isle State Park in Louisiana is a great option. It's a popular stop for weekend tent campers looking to make the most of setting up near the Gulf of Mexico, and the park is just as suitable for RV campers excited for a waterside stay.
An all-seasons stop to enjoy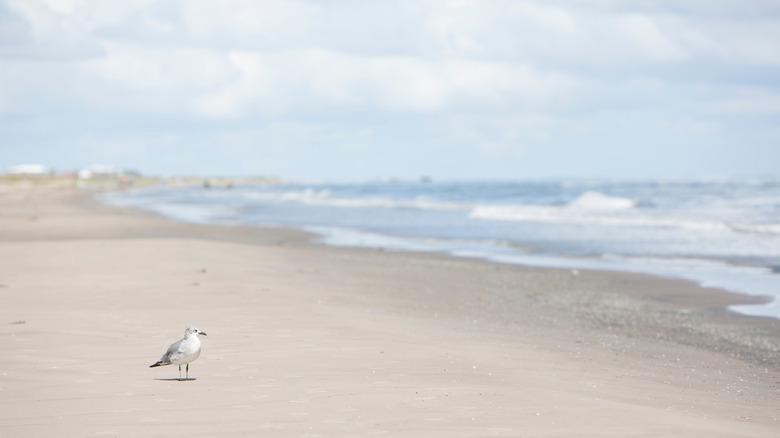 Jennifer White Maxwell/Shutterstock
Grand Isle State Park is certainly a scenic stop for campers heading South looking for a place where they can dig their toes into the sand and relax at their own pace. It's the only Gulf-front beach park in Louisiana that's a designated state park. When you camp here, you'll find yourself on protected land made up of remote stretches of coastline that take up the entire northeast end of the town of Grand Isle.
To access Grand Isle State Park, you'll need to make your way to Admiral Craik Drive. Guests are permitted entrance between 7 a.m. and 9 p.m., and it's good to note that there's a small entrance fee to enjoy your time here. Overnight campers will need to make their reservations at least 48 hours in advance with easy online options for booking through Louisiana State Parks.
While beach camping at Grand Isle State Park is great for travelers year-round, fall and spring tend to be the most popular times among visitors heading this way. No matter when you arrive, there's plenty of room to enjoy the scenery as the park hosts 49 premium campsites, each of which comes with electrical hookups and water. In addition to these areas, there are 14 beach tent campsites as well.
Activities to enjoy while you're here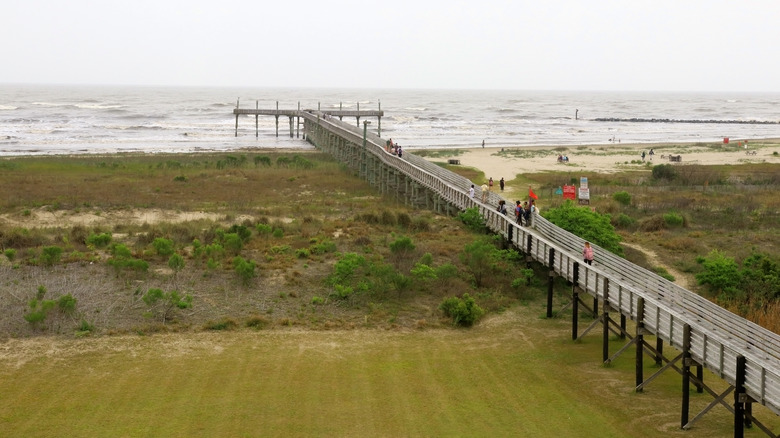 MarynaG/Shutterstock
Setting up your campsite at Grand Isle State Park puts you well within reach of area activities to enjoy during your stay. If you tent camp on the sand, you'll enjoy the experience of waking up to the sound of the waves. You can also greet the day with a sunrise shoreline stroll. Soaking up Gulf of Mexico views is a fan-favorite activity here and the park is also popular among anglers. If you have a passion for time on the waves, Grand Isle State Park has recently seen an uptick in surf activity. Families will find that this is an inviting place to pair camping fun with beach picnics too.
Your camping adventure at the park can become a bird-watching extravaganza if you visit in the fall or spring. During these times, migrating birds stop to rest at the park in impressive numbers during their journey across the Gulf of Mexico. The scene is so inspiring that there's a Grand Isle Migratory Bird Festival held here each April.
The Gulf waters are great for swimming when temperatures are on the rise. Even when milder temperatures roll in, campers will find there are plenty of opportunities to get out on the waves by boat. When you're hoping to expand your camping itinerary even further, the park provides a prime place for hiking the trails and crabbing as well.