What To Know About This Beautiful East Coast Beach That Requires Reservations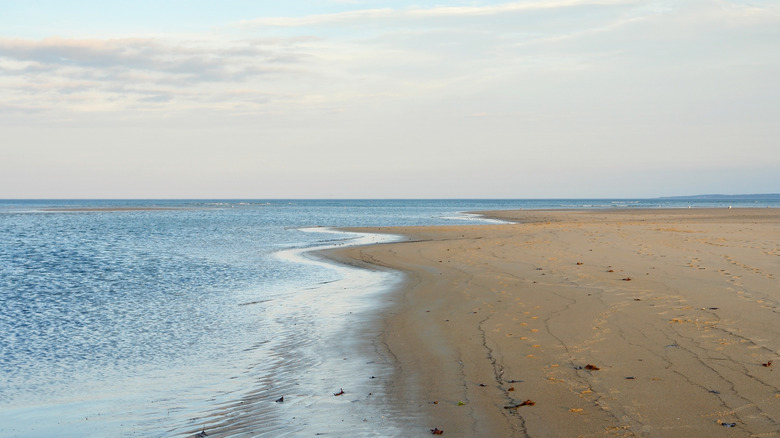 Prill/Shutterstock
Escape to the coastal hideaway of Crane Beach, a local East Coast gem boasting stunning, sun-drenched shores. The picturesque stretch of coastline located in Ipswich, Massachusetts consists of four miles of crystal-clear water and white sand, perfect for an evening sunset stroll or soaking up the sun seaside. While the land's first inhabitants were part of the Agawam Native American tribe, the Crane Estate (including the beach) was passed down into the Crane family in 1910. Situated on the 2,100-acre Crane Estate, Crane Beach remains a sacred symbol of the community's native heritage.
While the beach is open to the general public, visitors must reserve an entry pass in advance. The property is managed by The Trustees of Reservation, a non-profit organization committed to preserving the estate's natural resources. Alternating grasslands, marsh, and pitch pine forests blanket the land surrounding the beach, curating diverse microclimates home to several endemic species. Whether you're scoping out an idyllic beach town for a weekend getaway or just planning a day trip to the coast, make sure to book your entry reservation before arriving.
Why advanced admission entry is required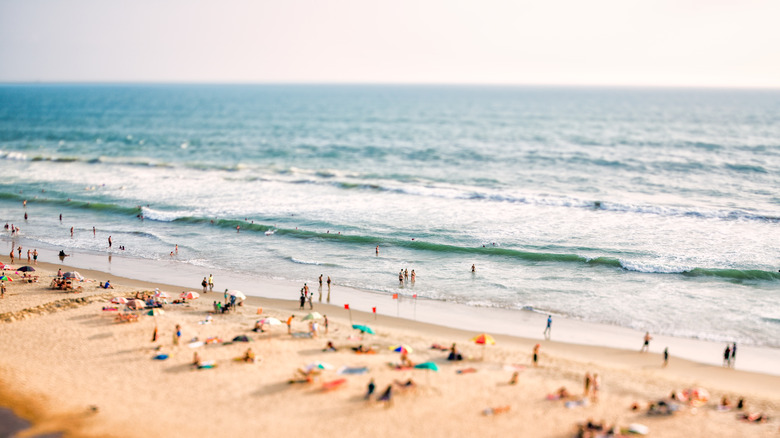 Andrei Armiagov/Shutterstock
As the temperatures climb and peak season approaches, this dreamy beach town beckons tourists from afar to its coastline, which has made a name for itself as a popular hot spot. To accommodate high tourist rates while maximizing the number of passes distributed, The Trustees of Reservation has announced its transition into a new entry pass system that will go into effect during the 2023 season.
According to The Trustees, the new system will ensure more visitors will have access to the beach, reduce the number of unused passes, and help with traffic control on surrounding entry roads. Passes are required for visitors during the summer season, but are highly recommended even during the off-season (November – March). Prices for entry passes during peak season begin at $40 on weekdays and $45 on weekends for those without a valid membership. Off-season pricing drops significantly with passes available at only $10. Tickets are assigned per vehicle, allowing admission of up to six individuals per party.
Explore the natural beauty of Crane Beach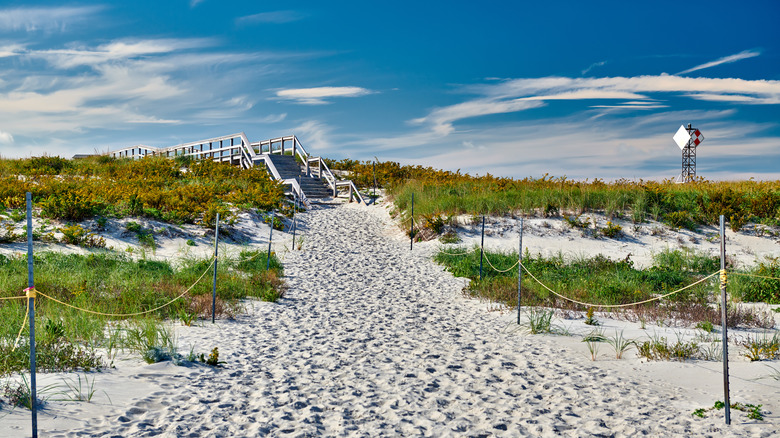 haveseen/Shutterstock
Unlike the neighboring beaches on Cape Cod's peninsula that become flooded with tourists during the warmer months, Crane Beach features secluded sand dunes and peaceful hiking trails. In addition to offering beach entry passes, the estate also provides guided tours that allow visitors to fully immerse themselves in the East Coast's raw, beautiful landscape.
From hiking loops that trace the coastal wetlands to kayaking trips along Crane's gentle shore break, visitors will want to reserve an entry pass for some of these exclusive excursions. Many of the trails are accessible from the main parking lot at Crane Beach and lead visitors on a trek featuring sweeping views of the Atlantic. Whether you're a seasoned backpacker or prefer gentler slopes, there are trails suited for every experience level. Keep a lookout for indigenous wildlife that make their home in the diverse habitats along Crane Beach's shores. Popular sightings include hawks, deer, and foxes.