Experience All The Luxe Amenities The Caribbean Islands Have To Offer At This Destination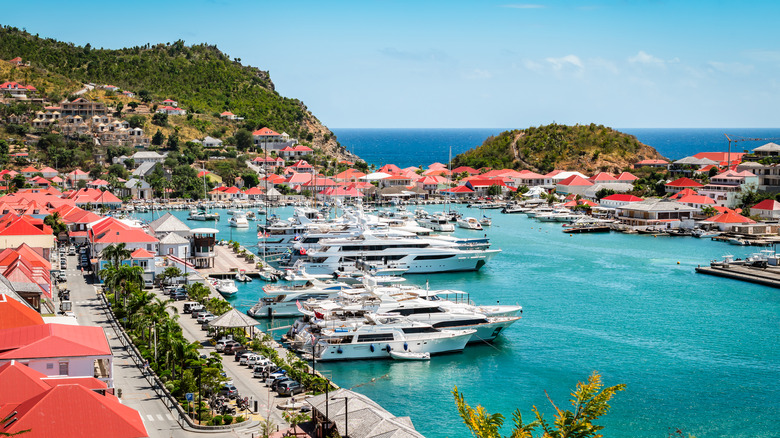 NAPA/Shutterstock
At the mere mention of the name, this island can evoke mental images of lush resorts, pristine white sand beaches, and hordes of attractive, wealthy professionals hanging out on their yachts. Alongside the Cayman Islands and Turks and Caicos, St. Barts is a must-see for an unforgettable vacation among the rich and famous while still experiencing that Caribbean charm.
This island will take a chunk out of your savings if you plan to visit, so make it a special occasion. Go for your honeymoon, a milestone birthday, a wedding anniversary, or just for the hell of it! However you justify using the PTO, your vacation fund, and the miles, be sure to make the most of it — an easy task on St. Barts. Stay at a fancy hotel, dine at five-star restaurants, shop at the finest establishments in the Caribbean, order piña coladas from the beach bar, and enjoy them slowly as you lie on the beach and soak up the sun and the sound of the waves. This is your dream vacation-come-true, after all.
St. Barts offers a little of everything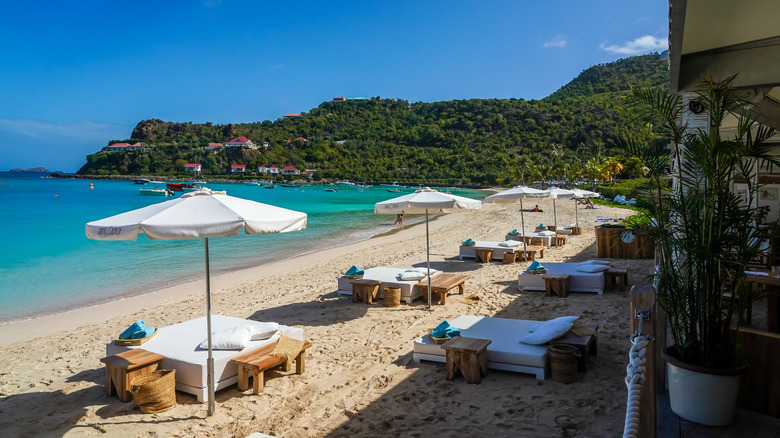 Leonard Zhukovsky/Shutterstock
After the Dutch pilot Remy de Haenen landed his airplane on St. Barts and opened his first hotel to host his many wealthy friends, the fate of the island's reputation was sealed as a premier destination for the world's elite. Today, St. Barts has just about everything you could want from a Caribbean vacation — whether or not you're rich or famous.
If you're big into shopping, you'll love to hear that St. Barts is well-known for its amazing collection of designer shops. Head to the island's capital of Gustavia, and stroll along one of its three main streets for shopping. There's also St. Jean, which offers smaller boutiques selling beachwear and other fashionable clothing you probably can't find at home.
St. Barts is also home to a protected marine nature reserve with countless species of fish, shellfish, turtles, crustaceans, and coral. Go for a snorkel in these beautiful crystal-clear waters, and be transported to an unforgettable underwater world. If you're a certified scuba diver, you'll have 22 different dive sites to choose from, including coral reefs, shipwrecks, and underwater canyons.
Between the shopping and diving, you're probably ready for some R and R. Luckily, St. Barts is also home to some of the most gorgeous hotels and resorts and the tastiest restaurants in the Caribbean (maybe even the world). Don't hesitate to book a spa day and try as many restaurants as you can!
The best times to travel to St. Barts for your ideal getaway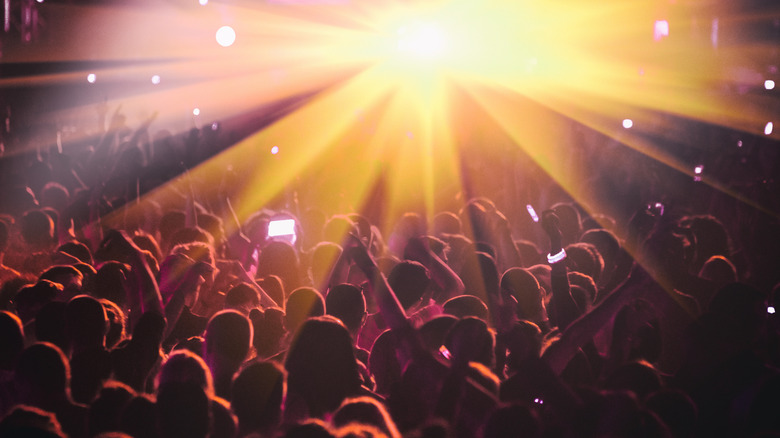 Nastasic/Getty Images
Nowhere else does peak tourist season quite like the Caribbean islands and none more so than St. Barts. From late November to January, you can find the biggest parties and the most famous revelers to grace a nightlife scene. So, if you enjoy dancing and drinking the night away as you rub elbows with frequenters of gossip columns and front-page news, this is definitely the time to go. While it will be more expensive and crowded during these months, the weather will be perfect.
If crowds and music thumping late into the night is not your scene, opt for the off-season from April to early June before the rainy season starts. It's warmer this time of year but not considerably uncomfortable, and it's much more affordable. So, if you're looking to save a bit on your luxe vacation, this is the time to go. Additionally, with fewer crowds, you'll have plenty of space to stretch out, enjoy the shade, and revel in the peace and quiet of this island paradise.