Camp Beside The Atlantic Ocean At This East Coast State Park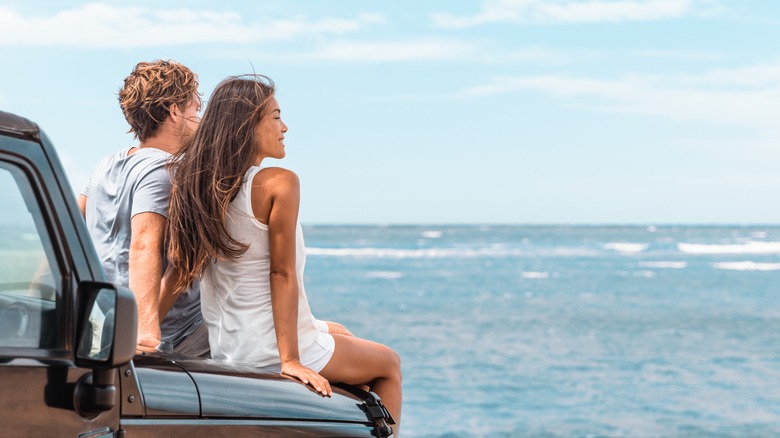 Maridav/Shutterstock
Camping can provide a wonderful opportunity to create lasting memories. Whether you go camping with family, friends, or even by yourself, taking a break from technology and immersing yourself in nature can be a great way to relax and clear your mind. For those who enjoy being near the water, camping by the ocean can be particularly delightful.
If this sounds appealing to you, consider adding Delaware Seashore State Park to your list of places to visit. The campground is located right on the coast, allowing for easy access to the beach and beautiful ocean views. It's the perfect spot to watch the sunrise and sunset.
If you prefer not to cook while camping, there is even a restaurant in the park: the Big Chill Beach Club. Additionally, the park offers hookups for RVs, providing access to electricity, water, and sewer. This gives you the flexibility to choose between a rustic camping experience, relying solely on yourself and nature, or a more convenient one.
What to do at Delaware Seashore State Park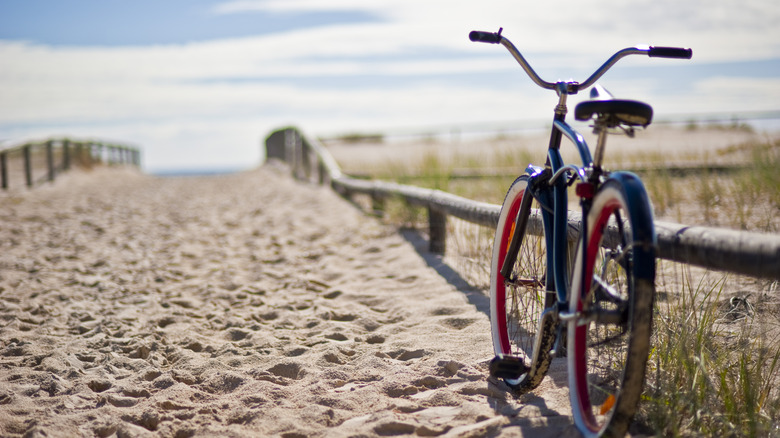 Jodie777/Getty Images
Delaware Seashore State Park offers more than just campgrounds. You can enjoy activities such as hiking or biking along the trails, renting a kayak or surfboard for some wave riding, swimming in the ocean, trying your hand at fishing, or exploring the Indian River Life-Saving Station, a historic building that once served as a base for beach patrols at night. To plan your visit, take a look at the park's official calendar, where you can find information about its various events. It offers classes on jewelry making with sea glass, group hikes, and surf fishing lessons. 
According to a reviewer on Tripadvisor, "This is a wonderful place to visit on so many levels. There is something for everyone here. There are trails, camp grounds, historic sites and environmental areas. Visit and see the beautiful forests and of course the water." While these perks are all great, others warn of overcrowding during the summer and bathrooms that aren't kept up with, so keep these possibilities in mind.
Camping fees and reservations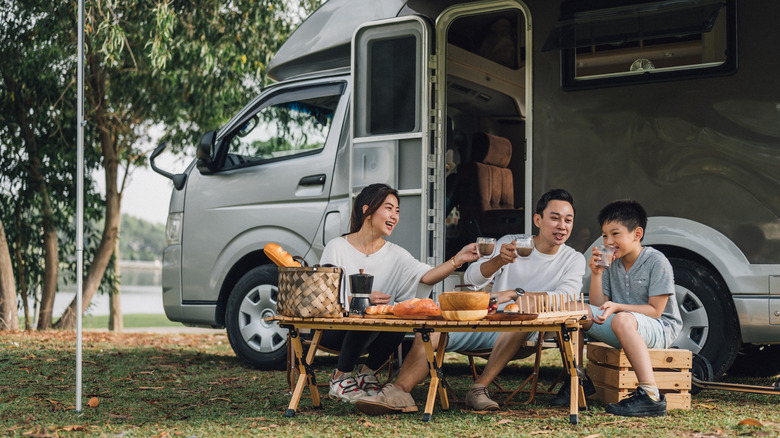 Simon2579/Getty Images
Next time you're looking to pack up and head into nature for a camping trip, be it for the weekend or the week, head over to Delaware Seashore State Park to spend time in the ocean and connect with nature in general. Delaware Seashore State Park is open year-round, so you can visit whenever you want. However, before you book your next camping adventure here, don't forget to look at the fees. They range from $37 to $68 depending on which season you visit in; if you're camping in an RV or a tent; if your RV needs to be hooked up to water, electricity, or the sewer; whether or not you're a state resident; and if you visit on a weekday or weekend.
If you go over the weekend, you'll have to stay for at least two nights, three on certain holidays. If you want to stay long-term, you can book up to 14 nights total. Make your reservation ahead of time or arrive early to choose the best campsite, especially if you're planning on hooking up your RV.