This Caribbean Island Is A Great Destination To Satisfy Your Sweet Tooth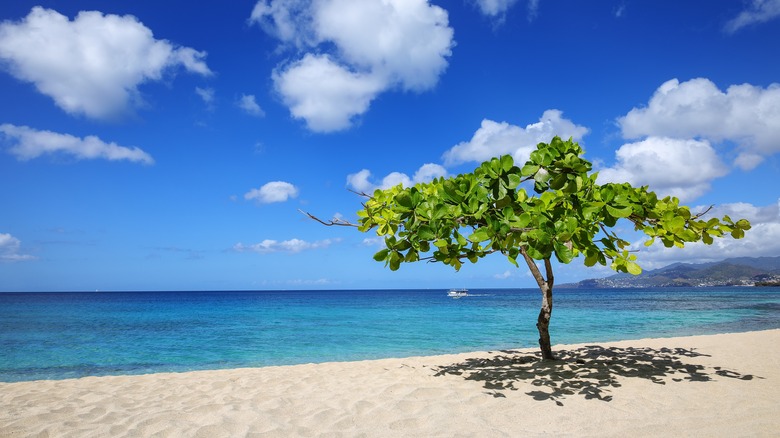 Don Mammoser/Shutterstock
"I want candy," the melodic tune by the Strangeloves (or Aaron Carter, depending on your age) plays over and over in our heads whenever we want something sweet. But, what about when you want candy and a tropical vacation? As if the Caribbean couldn't get any more paradisiacal, there's one island nation in the region known to produce some of the world's best chocolate. It doesn't hurt that it has impeccable beaches with pristine white sands and aqua blue waters. This sweet, satisfying island is Grenada.
Grenada is located north of Trinidad and Tobago and just south of Saint Vincent and the Grenadines. At only 132 square miles, this underrated island nation may be tiny, but it certainly packs a sweet punch with its irresistible homegrown cocoa. Home to some of the richest cocoa in the world thanks to its volcanic soil paired with the hot Caribbean sun, Grenada's uniquely unspoiled climate produces some seriously tasty chocolate. So, if you, too, have a sweet tooth that makes you constantly hum "I want candy," you must visit Grenada at least once in your lifetime.
History of chocolate in Grenada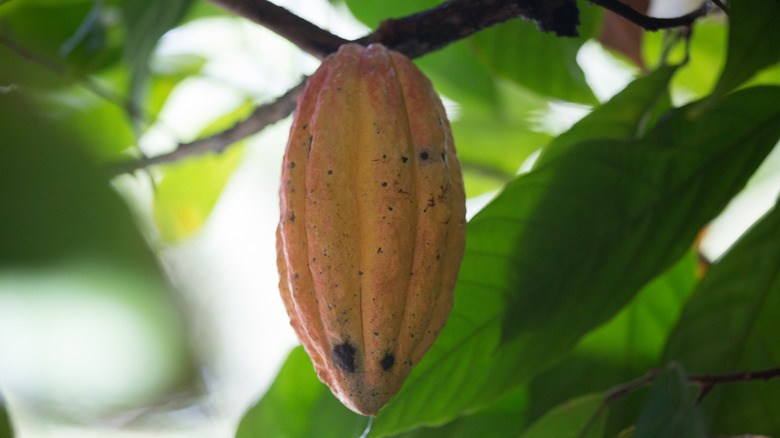 Dafydd_ap_w/Getty Images
Becoming the Caribbean mecca for all things chocolate didn't happen overnight for Grenada. It all began in 1714, when the first cacao tree was planted by French colonizers. Because of the island's prime geographical proximity to export chocolate to Europe, paired with ample weather conditions to produce rich cocoa, Grenada was the largest producer and exporter of cocoa in the world by the 1760s. 
Nearly 200 years later, in 1964, Grenada established the Grenada Cocoa Association, where, to this day, all exports of cocoa have to be approved before being shipped out. What is most remarkable about this history is that no chocolate was actually being produced on the island of Grenada until the late 90s. Instead, it was simply the cocoa that was being shipped out. That all changed in 1999, when David Laurence Friedman, also known as Mott Green, moved to Grenada after frequenting the island as a kid. He partnered with Doug Browne and Edmond Brown to create the Grenada Chocolate Company, the first chocolate-making business on the island. Today, there are five "tree-to-bar" chocolate companies on the island where visitors and locals alike can sample Grenada's favorite sweet treat.
What really sweetens the deal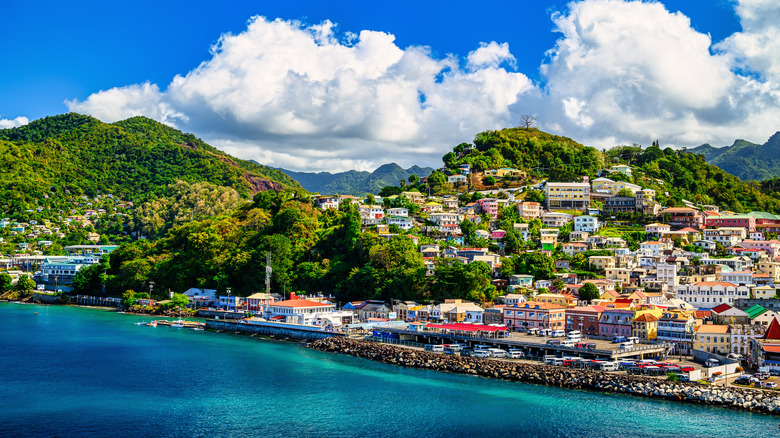 Andreas Voelkel/Getty Images
There are plenty of factors that separate Grenada from other chocolate-producing nations, making it one of the best places to eat chocolate in the world. Perhaps most notably, the International Cocoa Organization (ICO) has awarded Grenada with the "fine flavor" title, where 100% of the Cocoa Council (yes, that's a real job) voted for Grenada to win this prestigious title in 2020. 
Grenada's chocolate has won many awards. The Grenada Chocolate Company's 71% dark bar won the silver medal in 2008 from the London Academy of Chocolate Awards; its 82% bar won the 2011 silver medal; and its Nib-A-Licious bars won the silver medal at the 2021 award ceremony. 
This island loves its chocolate so much, it even has an annual fest to celebrate it. The Grenada Chocolate Festival, which was established in 2014, is held each year to celebrate the island's love of cocoa. If you can't make it during the annual chocolate fest, no sweat. The island offers chocolate tours year-round.