The Free Tool To Use To Get The Inside Scoop On Your Vacation Spot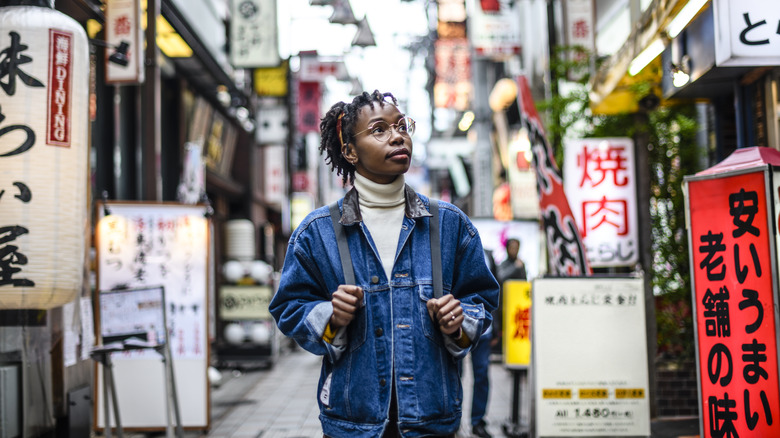 Johnnygreig/Getty Images
With overtourism becoming an increasing concern, you may be surprised to find out just how many travelers still prefer to go off the beaten path. A 2023 American Express study on travel trends found that 68% of tourists are more interested in heading to under-the-radar destinations, while 79% — particularly Gen-Z and millennials — have the desire to be one with the locals when they're exploring rather than partaking in cliche, touristy activities.
While there's nothing wrong with making your way to famous spots — they're popular for a reason, after all — there's more to Paris than the Eiffel Tower, and there's more to see in Barcelona beyond the La Sagrada Familia. You can make your trip abroad more meaningful if you do more exploring, ideally in places that aren't typically found in travel guides. Heading off the beaten track allows you to discover hidden gems, experience the way locals live, and create unique, authentic experiences that you otherwise wouldn't get in hotspots. 
Exploring lesser-known places can even help save you some money since you're not competing with thousands of other travelers looking to book the same accommodation and eat at the same restaurants. But how do you find underrated spots at a destination without consulting locals? If you're the planning type, you naturally want to do some prep work before your trip, but that proves to be difficult when the hidden gems are, well, hidden. Fortunately, there's one resource you can readily use, and it's an app you likely already frequent: Facebook.
Facebook groups are your best bet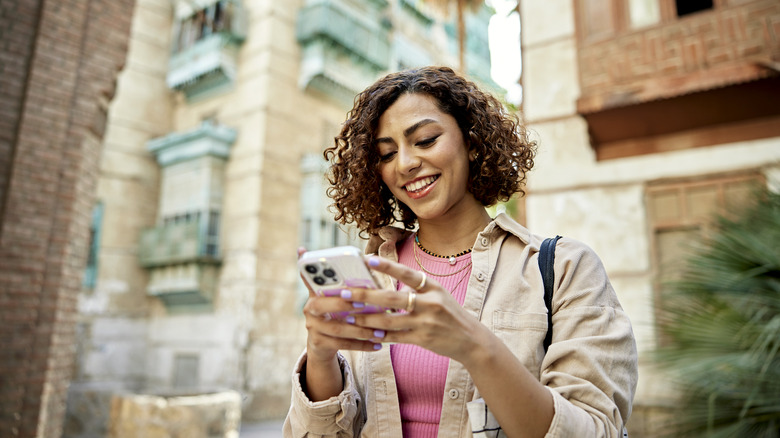 Xavierarnau/Getty Images
So what if Facebook has become a platform where you connect with long-lost classmates, catch up with distant relatives, and get updates from your childhood crush? No matter how cringe you find the app, it's still worth checking out if you wish to explore places rarely mentioned in travel blogs. Facebook groups, in particular, have proven to be an invaluable resource when it comes to learning about lesser-known destinations. Backpacking Europe, for instance, is teeming with advice from fellow travelers on just about everything you need to know, including budget travel tips, hostel recommendations, and towns to visit. 
Many of its members are experienced travelers who have had the chance to live briefly in European countries, so you can trust that they'll supply reliable tidbits about little-known places. If you're a solo female traveler, the Girls Love Travel group boasts over a million members, many of whom are also seasoned nomads happy to dispense nifty advice, especially about places that are safe to explore alone. 
Have a penchant for photography? The Photographers & Travel Nomads group boasts veteran travel photographers as members, allowing you to discover the most picturesque places worth having a spot on your Instagram feed. There are tons more travel-focused groups out there, and it may take time to sift through them all. To whittle down your options, the in-app search function is your best bet.
You can also check out various online forums and messaging apps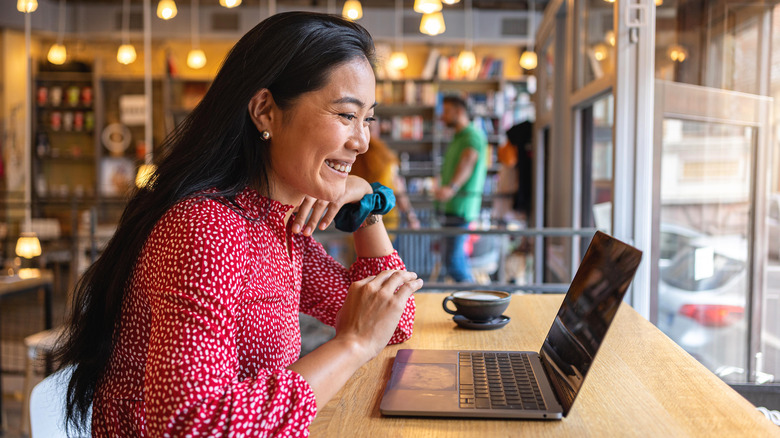 Fluxfactory/Getty Images
Apart from Facebook, there are plenty of other online platforms you can visit to get the inside scoop from experienced travelers (and no, we're not talking about TripAdvisor). Reddit has a long list of subreddits dedicated to travel, and more often than not, you can expect detailed responses from people about a certain destination. The Curious Places sub is all about sharing "weird and wonderful" places you may want to visit, while Remote Places puts the spotlight on more out-of-the-way destinations that common folk aren't necessarily privy to. 
If you're conscious about your spending, the Shoestring subreddit is an excellent resource for planning a trip on a tight budget. Ask Europe, Ask Latin America, and Ask Central Asia are all great for getting tips directly from locals themselves without having to approach anyone IRL. While not as extensive as Reddit, forums like Fodor's Travel and Rick Steves' Travel Forum are also reliable avenues for seeking insider insights on various destinations.
WhatsApp and Discord communities are chock-full of travel-related insights, too. As one traveler on Reddit noted: "I was able to get recommendations and help on the spot, almost always immediately, find people to meet up with where I was, and ask pretty much any kind of question." It's simply all a matter of finding your (online) tribe.