One Of EPCOT's Most Popular Rides Is Returning To Its Roots For Disney's 100th Anniversary Celebration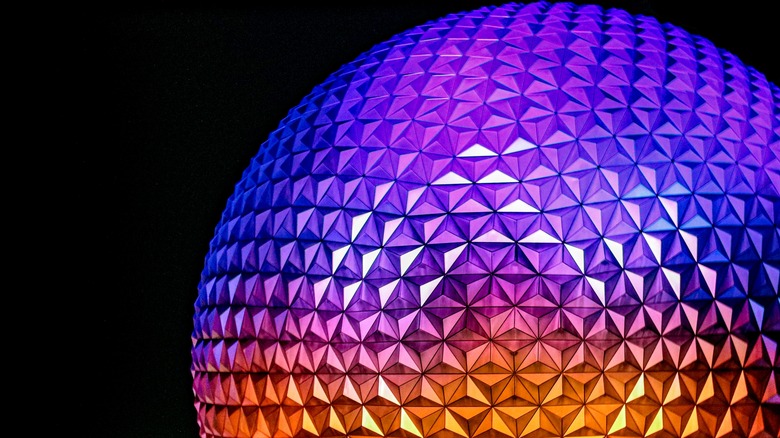 Wirestock Creators/Shutterstock
The Walt Disney Company recently hosted an event known as Destination D23 in Orlando, where they unveiled company news and updates. Destination D23 is a small weekend event with many similarities to the larger D23 Expo held every two years in Anaheim, California. The larger expo takes place over three days, involves thousands of fans, and is where Disney typically shares major announcements about what fans can expect over the next few years.
As a smaller event, Destination D23 shared a few new pieces of information but reiterated many of the same announcements and updates originally shared at last year's D23 Expo. One surprise that got a lot of Disney fans talking was the return of the theme Soarin' Over California to the Soarin' attraction at EPCOT. This is a big deal for die-hard Disney Parks fans, as this original theme was changed to Soarin' Around the World in 2016 after first debuting at Shanghai Disneyland.
What is Soarin' Over California?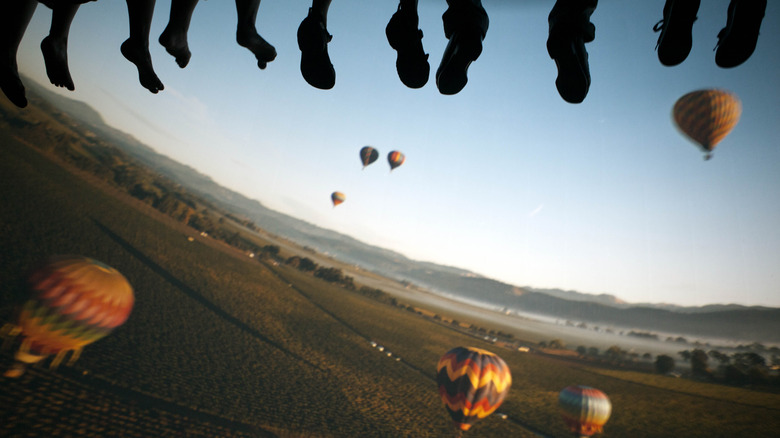 Ann Johansson/Getty Images
Soarin' Over California is not a different ride from Soarin' Around the World, but a different experience on the same ride. The attraction itself will not change, but the video being shown will be different. Previously, guests on Soarin' felt like they were flying through scenes from around the world, including Mount Kilimanjaro, Niagara Falls, and the Pacific Ocean. The California version of the ride will feature scenes such as the Golden Gate Bridge, Napa Valley, and a finale scene showing Disneyland instead of EPCOT.
Guests will be able to enjoy Soarin' Over California at EPCOT beginning September 22, but make sure to go soon as the ride may only be featured for a limited time. Disney didn't announce how long the California theme would last, but based on the popularity of this version of the ride, guests may expect to see it through at least the end of 2023. This change is in celebration of the 100th anniversary of The Walt Disney Company that began in January 2023.
Other attraction updates announced for EPCOT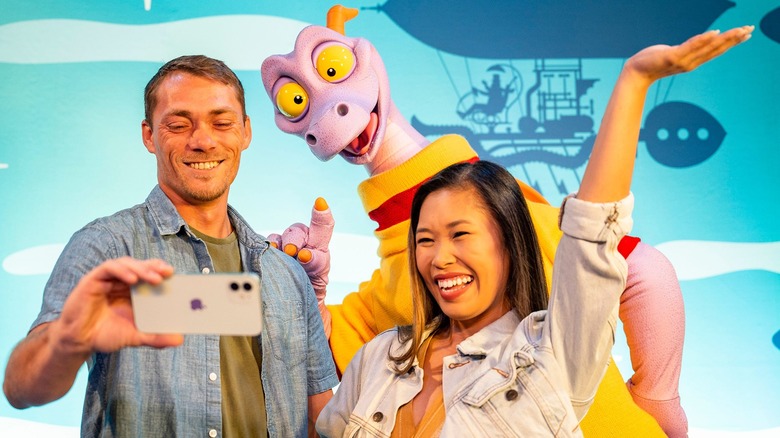 Matt Stroshane/Disney Parks
Disney Parks, Experiences, and Products Chairman Josh D'Amaro shared several other attraction-related announcements. Across from the pavilion housing Soarin' at EPCOT, Test Track will also be updated in the coming year, however, specific details were not given on what would be changed. It was stated that Imagineers would work with a team from Chevrolet, the attraction's sponsor, and use the original World of Motion as inspiration. D'Amaro also confirmed Journey of Water, Inspired by Moana would officially open on October 16, 2023. 
Disney fans were also excited to hear that the character Figment would begin greeting guests at EPCOT on September 10. Previously, Figment could only be seen in the Journey into Imagination attraction that opened in 1982, but now guests will be able to meet the sweater-wearing purple dragon in person.
Finally, EPCOT's years-long update will begin its final stages when the World Celebration area opens in December 2023. EPCOT's revamped look will include new names for each area of the park, including World Discovery, World Nature, and World Showcase.