Visit This Seaside Town For An Amazing Look Into Greek History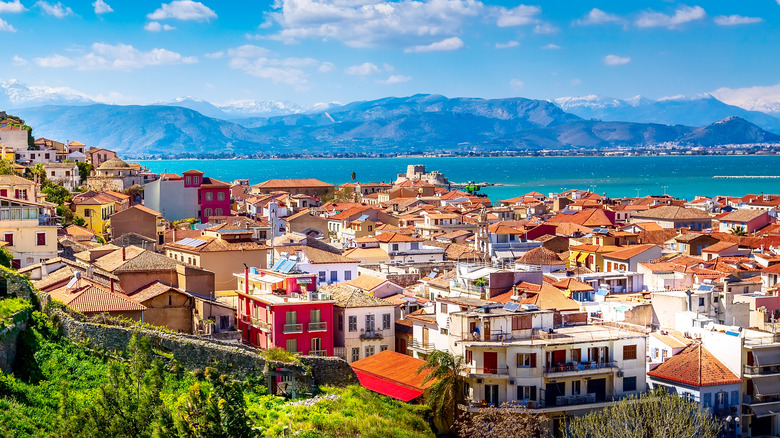 Nataliya Nazarova/Shutterstock
With so many options, choosing which Greek island to visit can be challenging. "My Big Fat Greek Wedding 3" takes movie viewers to the mainland of Greece and villages on the island of Corfu, but we've got Nafplio on our Greek island itinerary — and for good reason. Located in the Peloponnese, the city was the first capital of Greece, resulting in a long and storied past. Dating back to the prehistoric era, it boasts a medieval character with a Venetian castle and Byzantine architecture. Chockful of fascinating facts and artifacts, it's the perfect spot to get an amazing view of Greek history. 
At under a two-hour drive or ferry ride from Athens, Nafplio is an easy day trip. But overnight accommodations, including charming hotels, are available on the island if you want to delve into the past with a longer stay. The island is also a year-round destination, making it an ideal choice to avoid crowds during high tourist season. In addition to a fascinating look at Greek history (and a chance to try some key Greek phrases), you'll also find stunning beaches and a rich culinary scene.
An island rich in history and culture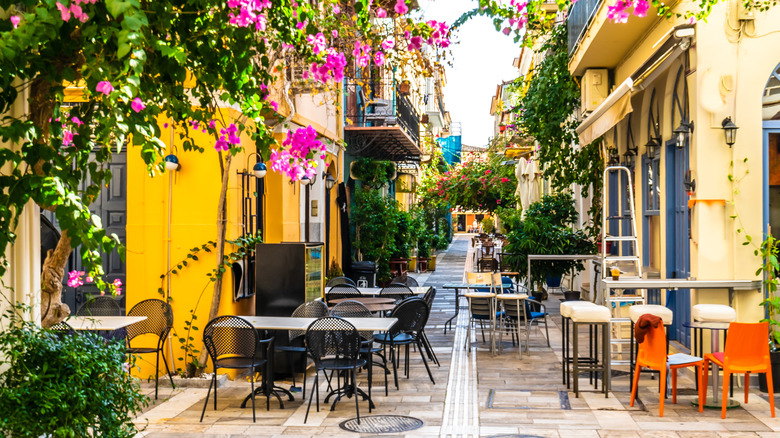 streetflash/Shutterstock
You don't have to bury your head in the books to learn about the history of Nafplio. Start with a walk through the oldest neighborhood on the island, Psaromachalas, which means "the fisherman's neighborhood." Settled at the beginning of the 13th century, it's aptly named as fishermen and sellers dominated the area.  
Head for a deep dive into the past with a visit to the Palamidi Castle. The Venetians built the fortress in 1714 under the rule of Agostino Sagredo. Wear your sneakers to make the 999-step climb atop a hill where you'll be rewarded with stunning views. The Bourtzi Castle is a seaside fortress built in 1473. Once used as a prison, it became a luxury hotel. Today, Boutzi is open to the public and has been the site of cultural events. The Archaeological Museum of Nafplon is a must. Built in the 1700s during the second reign of the Venetians, it boasts an impressive permanent collection. Travel back to the Bronze Age and other periods through artifacts. 
Even vacation scholars deserve some beach time. The Promenade (connecting the town to the beach of Arvanita) offers its history, including a Panaglista, a tiny chapel with views of the Argolic Gulf. And, of course, every traveler knows history and culture extends to food and drink. Kentrikon is one of the oldest cafes on the island, where you can toast with ouzo, sip a coffee, or indulge in local Greek food in the main square under a century-old tree.