This European City Is A Must-Visit Destination For Classical Music Lovers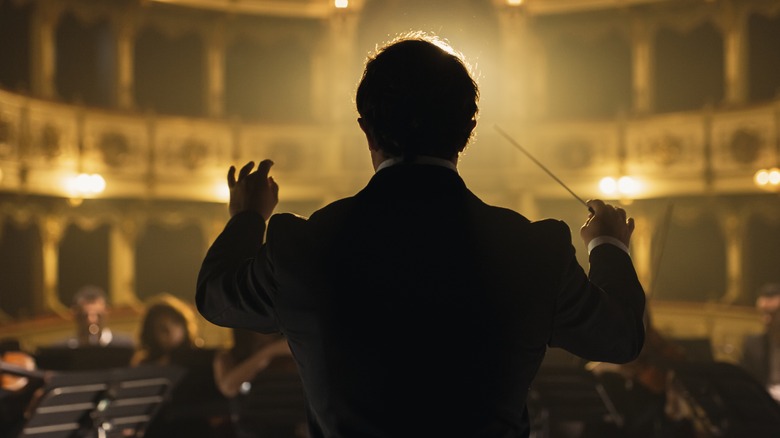 Kitreel/Shutterstock
Vienna, the capital city of Austria, has always been the meeting point for the best artists, writers, thinkers, philosophers, and composers the world has ever seen. It really is mind-boggling to think that, at one point in the early 20th century, famed artists Gustav Klimt, Egon Schiele, iconic actress and inventor Hedy Lamarr, and legendary psychoanalyst Sigmund Freud, were all walking around Vienna and frequenting the famous coffee houses all at the same time! There have been so many movies depicting these iconic Viennese figures, like the 2015 Gustav Klimt drama, "Woman In Gold" starring Ryan Reynolds and Helen Mirren. Another Viennese movie won several Oscars in 1984, including Best Picture: "Amadeus" about the trials and tribulations of classical music composer and global icon Wolfgang Amadeus Mozart and his contemporary Antonio Salieri. 
Going back to the 18th century, Vienna was home to "The Marriage of Figaro" composer Mozart, Salieri, and some other classical music names you definitely know, like Ludwig Van Beethoven, Franz Shubert, Joseph Hadyn, Johannes Brahms, and Johann Strauss I and II! If you are a classical music fiend, Vienna is definitely the city you'll want to visit, because even though these composers are long gone, you can still find their lasting legacy all over the city. From classical concerts in the same venues where these icons performed to visits to their former residences and their last resting place, Vienna is the place to walk in the old maestro's footsteps. 
Attend a concert recital where Mozart once performed and lived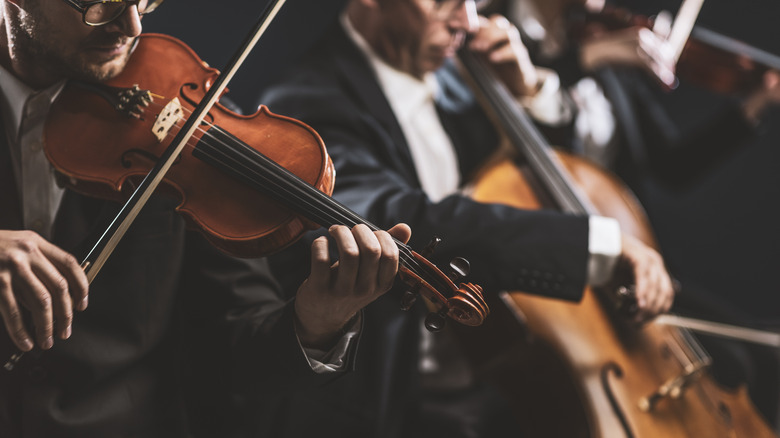 Cyano66/Getty Images
If you're jonesing for a classical music lover's guide to Vienna, we got you. The city on the Danube River is the place to get your classical music fix, and you can experience symphonies and arias like "The Blue Danube," "The 9th Symphony," or "Requiem" in venues that not only were around during their composer's time, the performers will wear traditional garb and white wigs to make the experience "extra." For example, you can experience a string quartet play some of Mozart's greatest hits in the iconic Sala Terrena, which is where, as Fodor's reports, Mozart performed himself almost 300 years ago. In addition, for a short time, he also lived there! The walls feature beautiful hand-painted frescoes to make the evening of music that much more moving. 
If you're more of a Beethoven person, you can experience his "9th Symphony" at the famed Vienna Konzerthaus performed by the Vienna Symphony Orchestra. If you'd like to walk in these maestro's former footsteps, you can visit Mozart's former apartment on the Dom Gasse in the heart of the old town. If you'd like to pay your respects to the iconic maestros and lay some flowers at their final resting place, the Vienna Central Cemetery, named the Zentralfriedhof, is the place to find the graves of not only Mozart and Beethoven, but also Brahms, Strauss, Salieri, and Schubert.