The Safest Area For Tourists To Visit When Vacationing In Mexico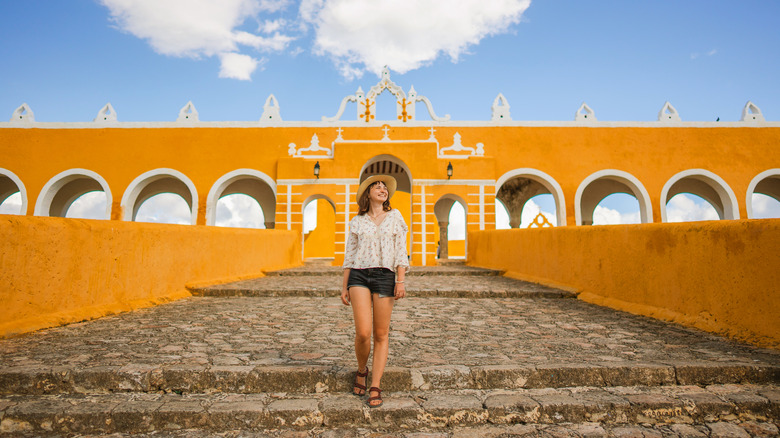 Oleh_slobodeniuk/Getty Images
Mexico is a vibrant country with diverse cultures, wonderful food, a rich history, bustling cities, and unique wildlife. All of these factors and more make it a popular vacation spot. However, these descriptions that make it sound entirely like paradise don't tell the whole story. The crime rate is high — it has a 7.56 global crime index, giving it the world's fourth-highest crime rate. With that being said, violent depictions spread across media are often accused of being exaggerated. So, what do you do with this conflicting information?
If you're a tourist trying to discern truth from exaggerations and romanticization before booking your trip, we have some insight. Mexico can be the vacation of your dreams; you just have to play it safe and plan wisely to minimize the risk of harm. One place that makes it easy to do that is Yucatan State. It's the safest Mexican state, with a crime rate about nine times lower than the national average.
A popular vacation destination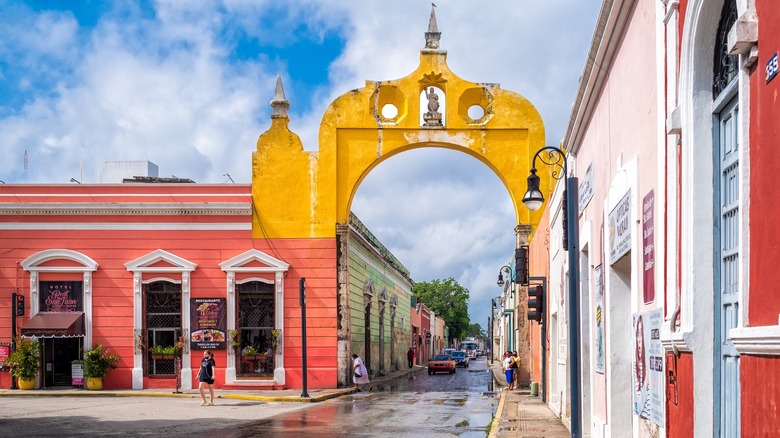 Kamira/Shutterstock
The state of Yucatán is located in the Yucatán Peninsula, which also comprises the Mexican states Quintana Roo and Campeche, as well as parts of Guatemala and Belize. It's known for its miles and miles of beaches, centuries-old structures built by the Mayans, vibrant cities, jungles, and tropical rainforests. It's a popular vacation destination. Prior to the pandemic, tourist numbers for Yucatán surpassed 3 million, at least in the Mérida airport. In 2022, the numbers grew again — nearly reaching 3 million tourists traveling through that airport, as before the pandemic.
If you've ever been to Yucatán, you might understand why millions flock to it. If you've never been, you might want to check it out. For the most part, you can feel confident in your safety when you go, especially if you're spending time in the capital city, Mérida, which some consider an underrated tourist destination. In 2019, it was ranked one of the top 25 safest cities in the world. 
Extra precautions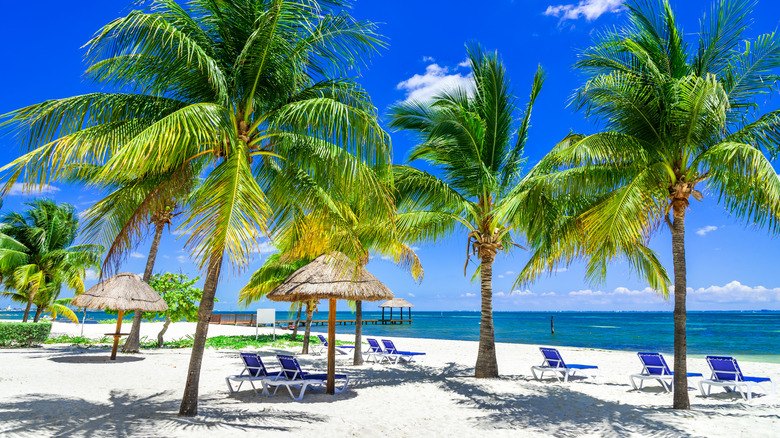 ecstk22/Shutterstock
If you're looking to travel solo, Yucatán can be a great option. It's safe to say that women can have a great time exploring this area even if they're traveling alone. But it's always a good idea to use some common sense when traversing to certain areas in Mexico and Latin America. Some extra precautions to take include journeying in groups (especially at night), staying in well lit areas, and not wearing flashy and expensive jewelry. Before you go, you can take some steps like setting up travel alerts on your credit card or signing up for the Smart Traveler Enrollment Program (STEP) to receive alerts from the U.S. government that would inform you of situations you need to be aware of throughout your stay.
For those looking for a safe place to travel to in Mexico that has the beaches you dream of along with a long list of fun activities to engage in, Yucatán just might be your answer.