What Tourists Should Consider Before Visiting This Dangerous Southern US City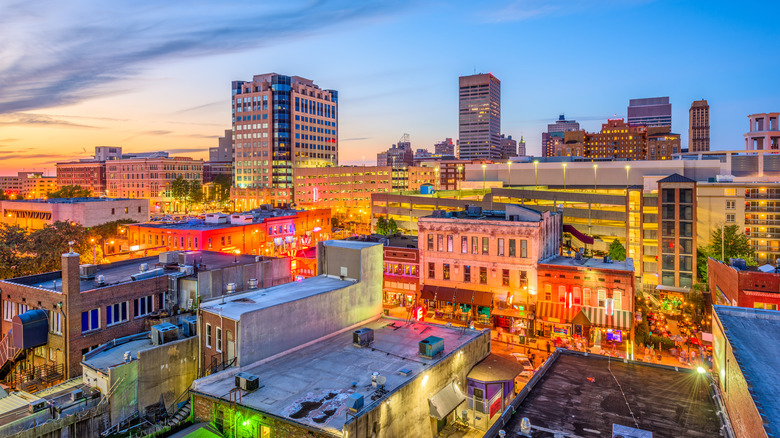 Sean Pavone/Shutterstock
Tennessee is a state with natural wonders and breathtaking waterfalls. On the Mississippi River, you'll find Memphis, a city with deep ties to the creation of blues and rock n roll music. Legendary artists like Elvis Presley and Johnny Cash began their careers in this city. Moreover, Memphis is also known for its role during The Civil Rights Era. Memphis' rich history is at the forefront of its various tourist attractions, including Graceland and the National Civil Rights Museum. That said, there's a reason why it may be overlooked. 
Memphis ranked number 1 on U.S. News Real Estate's list of 25 Most Dangerous Places in the U.S. in 2023-2024. In addition, Crime Grade states that there is a crime in Memphis every seven minutes, and local TV Station WREG reported that in 2022 alone, there were 301 homicides in the city. 
Nevertheless, tourists in the city are generally at low risk of being victims of a crime. And if you do visit Memphis, there are ways to stay safe while traveling. Experts suggest exercising caution, including being aware of your surroundings and avoiding interacting with panhandlers. Likewise, make sure your valuables are secured. Another word of advice? If you're concerned about safety, stick to sightseeing in downtown Memphis.
The Blue Suede Brigade has eyes all over downtown Memphis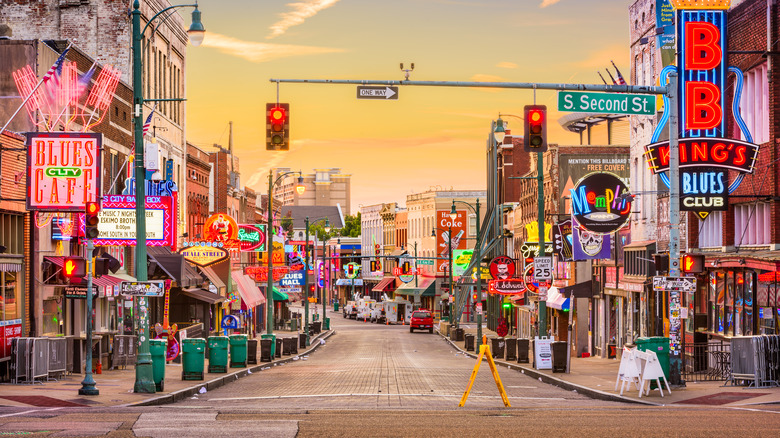 Sean Pavone/Shutterstock
Downtown Memphis is culturally abundant, to say the least. Notable attractions that lure visitors to this neighborhood include the Stax Museum of American Soul Music, which educates guests on the history of the iconic record label and the artists that it represented, and Beale Street. Now home to countless live music venues and restaurants, Beale Street is significant for musicians and is known as the "Home of the Blues."However, there's so much more to see and do, and despite the high crime rate in the city, tourists in downtown Memphis can rest easy while they explore the area. 
This is thanks to a team of security guards that patrol the area called the Blue Suede Brigade. While the Blue Suede Brigade has been around since the '90s, the group, which can be identified through its bright blue shirts, underwent several changes in 2017. They previously only served as information guides. Now, they also provide tourists with safety and security measures.
The Blue Suede Brigate consists of over 30 individuals who monitor downtown Memphis via bicycles and segways. Their presence is meant to deter crime and help tourists with any questions. But there is a caveat. The Blue Suede Brigade is only available until 10 p.m. Sunday to Monday and midnight Thursday to Saturday. If you're by yourself in downtown Memphis late at night, call a ride share or stay in a well-populated area to ensure your safety. 
Memphis' continued safety efforts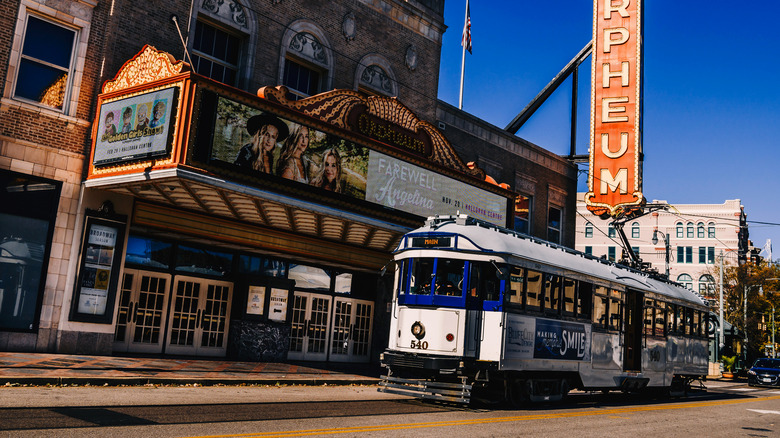 Bloomberg/Getty Images
Memphis has been working hard to rehabilitate its downtown area in recent years. According to Memphis Magazine, the city is renovating several buildings and constructing new ones, including a new home for the Memphis Brooks Museum of Art. The same can be said about their crime-ridden reputation. In April 2023, the Blue Suede Brigade announced that they had purchased a car to be used for thrice weekly overnight patrols of Downtown Memphis. This, of course, is another effort to prevent crime in the area.
In August 2023, the Memphis Police Department (MPD) upped security in downtown Memphis and increased safety measures for pedestrians and tourists. This came shortly after Memphis came in at number 1 on KURU Footwear's list of Most Dangerous U.S. Cities for Pedestrians in 2023. The city also offers tourists transportation around downtown Memphis via trolley cars for only $1.
Downtown Memphis is notorious for having tourist-seeking panhandlers. In 2021, Hospitality Hub, a local non-profit organization, addressed this issue by offering panhandlers occasional jobs in the city. While downtown Memphis is undoubtedly tourist-friendly, some areas, including South Memphis, Parkway Village, and Frayser, are not as safe. All three of these had the highest rate of homicides in Memphis in 2020 and 2021, per FOX 13 Memphis.