Sign Up For This Type Of Service To Make Your Road Trip Less Stressful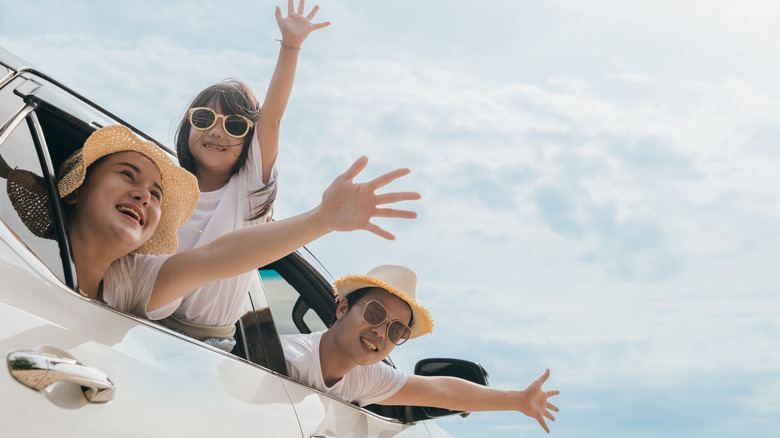 Sorapop Udomsri/Shutterstock
They say that if you fail to plan, then you plan to fail. This statement holds merit in many situations, including road trips. While it's no secret that road trips are typically cheaper and more flexible than air travel, the key to a successful one is planning for contingencies in case your vehicle decides to sputter and break down in an unfamiliar area.
Director of Automotive Engineering at the American Automobile Association (AAA) Greg Brannon once said in a press release that before you embark on any lengthy trip, it's worth having your car inspected: "Drivers may skip taking their car in for an inspection, hoping to avoid an expensive repair bill. But, when you factor in the cost of an interrupted trip, having a vehicle inspected and proactively repaired will cost much less in the long run." 
Both new and old cars are susceptible to breaking down: "All vehicles — even the newest ones — are prone to typical roadside headaches like dead batteries, flat tires and misplaced keys, but vehicles 10 years and older are four times more likely to encounter a problem serious enough to require a tow to a repair facility," Brannon said.
Aside from having your vehicle inspected, there's another related precaution you should take for your next road trip: getting roadside assistance.
Roadside assistance can give you peace of mind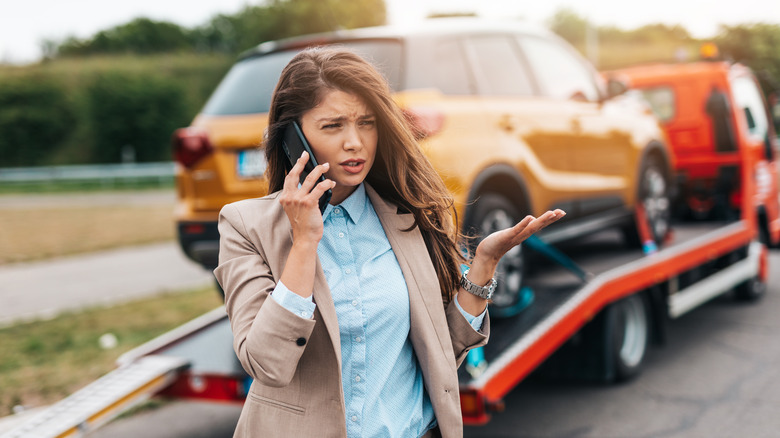 hedgehog94/Shutterstock
Roadside assistance can help you get out of a pickle whenever, wherever. Whether you have a flat tire, run out of gas, or accidentally lock yourself out, roadside assistance offers help. How it usually works is you call your provider to describe your situation, and a dispatcher will assign a service person to head to your location. The average wait time for AAA is under half an hour, but it can take longer depending on where you are. And in case your vehicle requires substantial repairs, the service person may need to tow it to the nearest auto shop for further assessment.
It's wise to secure roadside assistance coverage when you go on a lengthy road trip so you can have a backup in case you find yourself in a sticky situation. The good news is that plans are not on the expensive side – basic auto-club plans start at $70 a year. You may also contact your car insurer to check if they offer add-ons for roadside rescue so you won't have to get a plan directly with an auto club. There are even credit cards that offer roadside assistance benefits, including Chase Sapphire Preferred and Capital One Venture Rewards.
If you opt for a separate plan, companies like AAA, Better World Club, and Good Sam offer various options. Usually, basic coverage includes towing, tire installation, lockout assistance, and battery jumpstarts.
Road trip travel insurance can be another layer of safety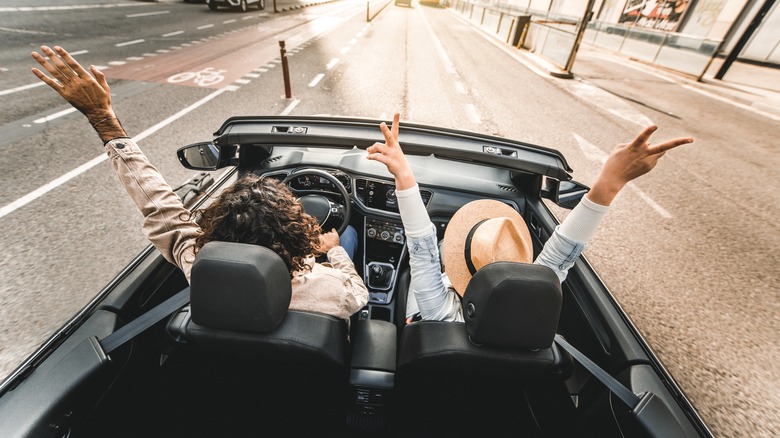 DavideAngelini/Shutterstock
If you have extra money to spare and want additional protection and security, it may also be worth getting travel insurance for your trip, especially if you're driving hundreds of miles away from home or engaging in high-octane activities like rock climbing. It can also help if you're renting a car or staying in hotels that don't offer refunds.
Travel insurance for road trips works just like any standard insurance in that it gets you out of a bind when you're dealing with unforeseen circumstances. For instance, it can cover nonrefundable spending on rental cars, hotels, and vacation rentals and reimburse you for trip cancelations and interruptions. It can even help you out with medical-related emergencies. "Travel medical coverage with travel insurance can be zero-dollar deductible, so there's no out-of-pocket expense at all," Damian Tysdal, founder of the travel insurance site CoverTrip.com, told Forbes.
Before you go ahead and buy a policy, it's important to check with your car insurance first to see what it covers during road trips. You don't want to pay for something you already have!