The Simple Tip That Will Make Your Cruise Experience Even Better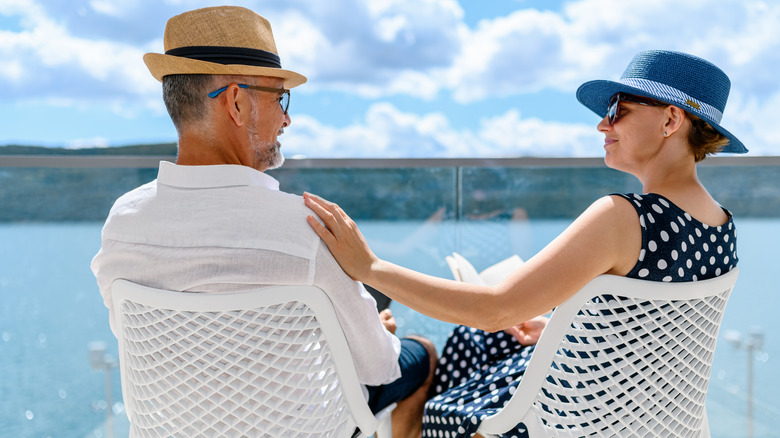 Dardespot/Getty Images
While many travelers already enjoy the perks of cruises, there's a simple yet often overlooked tip to enhance your experience even more: Befriend crew members. Learning their names, interacting with them, and showing appreciation can greatly improve your cruise experience. But remember, it's not just about free drinks or upgrades; it's an opportunity to make friends, learn about others, and explore the world in a unique way.
Interacting with crew members can make the journey more enjoyable and memorable and help you access exclusive knowledge, helpful advice, and more. If you're looking for personalized recommendations on good restaurants in ports of call or the best spots for swimming and sightseeing, the cruise director, hotel director, or other crew members are usually the ones to ask. They often have inside knowledge from their experiences traveling to various ports and helping guide other travelers.
A tip on tips: Tipping is a great way to show appreciation for crew members who go the extra mile. Of course, this doesn't mean you have to overspend or break the bank, but just as other service workers rely on tips, so do cruise crew members. If you want to show appreciation for exemplary service, a small tip can make all the difference.
Crew members can provide insider knowledge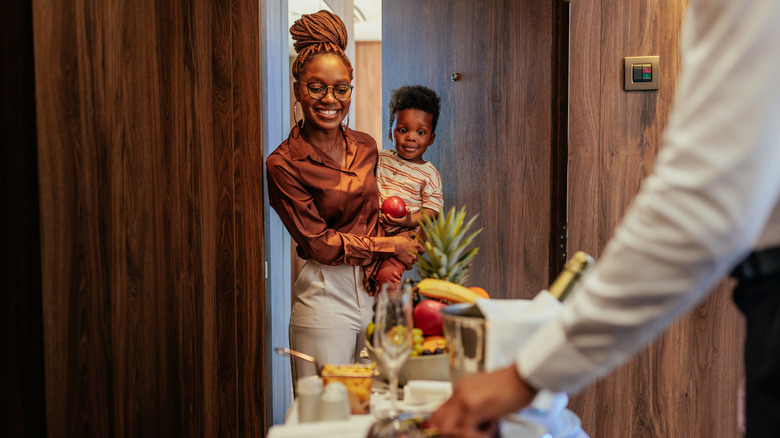 Dimensions/Getty Images
Befriending crew members offers valuable benefits, including insider knowledge about the ship and its destinations. Crew members have a wealth of information about the best places to visit, hidden attractions, and local secrets at each port. This firsthand knowledge helps you avoid tourist traps and ensures unforgettable shore excursions. Their assistance is also invaluable if something important goes missing or you forget to pack something for your cruise. They can guide you to the onboard shops or recommend places to get what you need in port.
Crew members often appreciate passengers who take the time to get to know them. Building these connections can turn a good cruise into an extraordinary one, especially for first-time cruisers who may not know what to expect. For example, interacting with your room attendants can make it easier to request extra items like hangers, towels, and more. Plus, crew members, especially the concierge, often have access to exclusive events and experiences. By forming friendships, you may be able to access more detailed information about your cruise. It's simple: Just remember that crew members are real, hard-working people who are there to help make your vacation special and treat them as such.