Have An Early Flight? This Budget-Friendly Type Of Hotel Is For You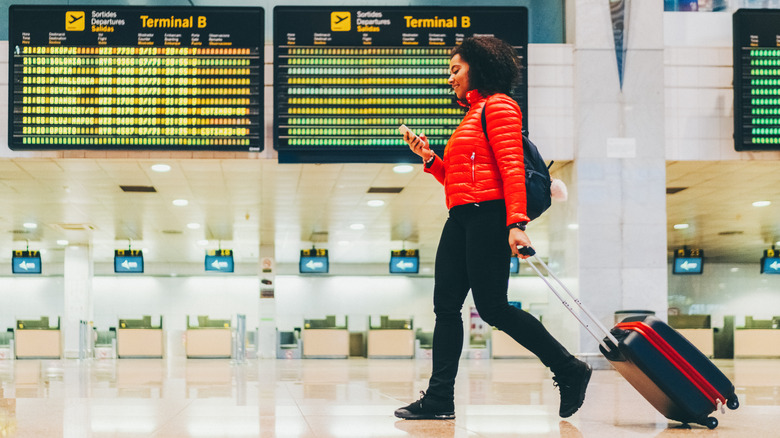 Martin-dm/Getty Images
Is there anything worse than circling the busy airport parking lot desperately searching for an empty space at the eleventh hour? Tick tock, tick tock. Or what about coming back from a long trip to a hefty airport parking toll bill — or worse, even a few door dings, scratches, or dents on your car? Not exactly a great way to end a wonderful trip. 
In fact, as frequent flyer and businessman Andy Abramson lamented to Forbes in 2020, "There's really little value in parking at the airport. Not to mention the risks of damage to your car." Fortunately, there is a better option for travelers who have an early morning flight or simply don't want to risk arriving at an airport with zero parking spaces available. 
Here's everything we know about the budget-friendly hotel option everyone should be taking advantage of before embarking on their next business trip, vacation, or globetrotting adventure.
Park, sleep, and fly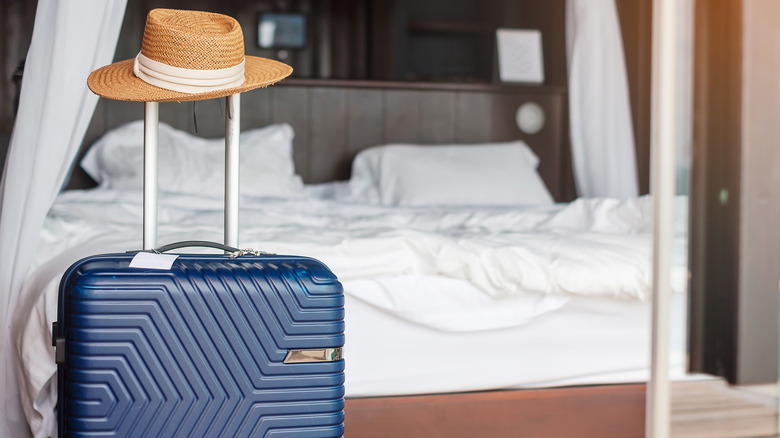 Panuwat Dangsungnoen/Getty Images
Allow us to introduce you to the park, sleep, and fly program, the park, shuttle, and fly program, or simply the park and go program. While the name has many variations, the premise is basically the same: budget-friendly hotels that offer heavily discounted or even complimentary parking with a reservation. They often throw in a shuttle to get you to the airport too. 
"It's a really freeing situation for me," fashion designer Marylou Ozbolt-Storer informed The New York Times while discussing utilizing the little-known travel hack. "I get a great night's sleep, I feel like my rig is secure, and I don't have to fight the airport traffic." 
Naturally, as with any hotel stay, there are factors to consider before booking such as the property's proximity to the airport, their rates, any additional fees that may apply, the hotel's shuttle schedules, and their reservation and cancellation policies. And this probably goes without saying but you should always, always check the hotel's reviews before committing even for a night. 
Let travel sites do the work for you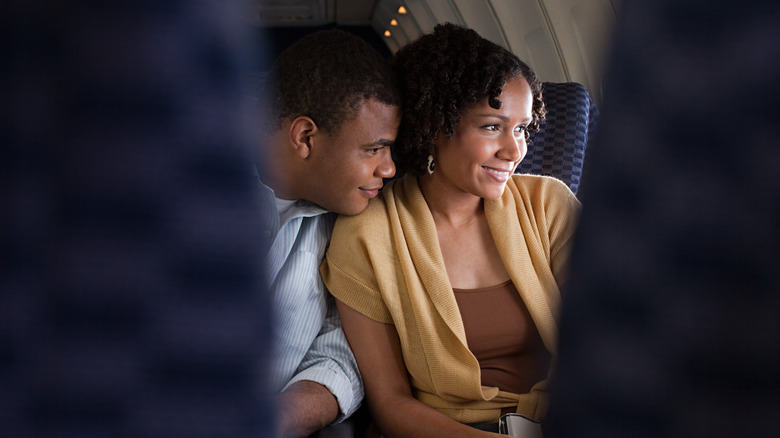 Image Source/Getty Images
Another convenient way to take advantage of a park, sleep, and fly program is through various travel and booking sites that handle the entire thing for you — all you have to do is plug in the information and go. ParkSleepFly.com has partnered with many different hotel groups, including Radisson, Hilton, Hyatt, Holiday Inn, and Best Western, to provide their customers with budget-friendly hotel and parking packages right at their fingertips. 
"I saved $20 on the parking portion compared to using only a private off-airport parking lot as I usually do," satisfied customer John Madden told Forbes about his experience using the website. "The hotel used a private off-airport lot with frequent shuttles. Very convenient." 
Elsewhere, StayParkTravel.com also caters to customers looking for a handy hotel and parking bundle. But that's not all. These companies have also begun to expand their offerings to include a package for cruise-goers as well so you can park, sleep, and cruise as you please.