The Hidden Resource You Should Check Out Before Visiting A New City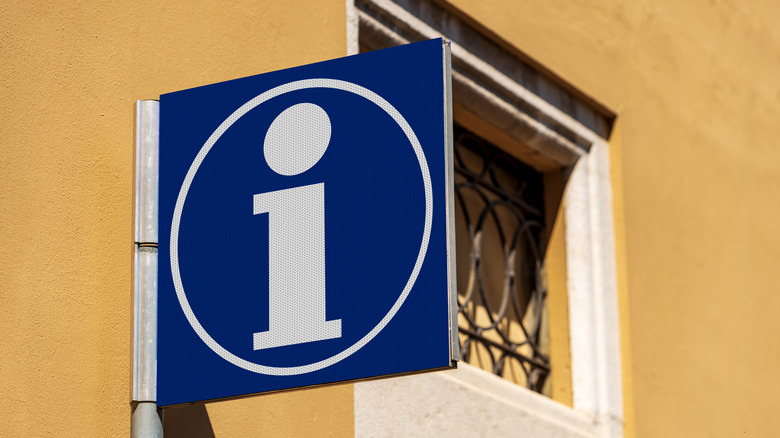 Alberto Masnovo/Getty Images
Going online to travel blogs or message boards is usually a good point of entry when planning a big vacation, trip, or backpacking extravaganza on a budget. When others share their favorite city or beach itineraries online for almost every spot and location around the world, it can inspire your own itinerary. However, with so many opinions online, it can be overwhelming to truly figure out the best plan for you.  And not all of the best deals are posted online. There is a tried-and-true resource to find the best deals and the best excursions, and it's been around for decades: local tourist boards.
Have you ever heard the mantra, "What happens in Vegas, stays in Vegas?" This is actually an advertising slogan dreamed up by the Las Vegas Convention and Visitors Authority in an effort to promote Nevada tourism. Yes, those government agencies that promote tourism can definitely make a city go viral and become cultural touchstones, and city tourism boards fall under that umbrella. In fact, tourism boards can personally help you shape your vacation into your dream holiday. Before you visit a new city, the tourism board might be your best hidden resource. Want an excursion tailored to your tastes? Want the skinny on discounted or free tours? Tourism boards have got you covered.
Tourist boards offer coupons and deals to the best local attractions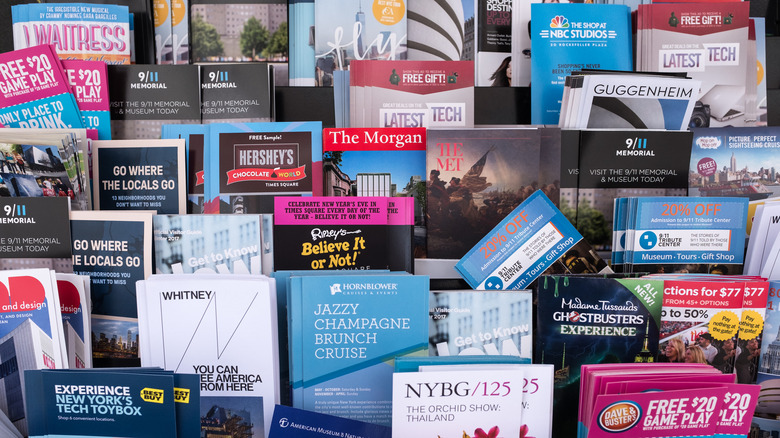 Epics/Getty Images
According to Dr. Hayley Stainton of Tourism Teacher, city tourist boards do more than just promote cities, they also offer tourists specific information about attractions, excursions, events, dining, and shopping, including details on the history and culture of the city. CNBC reports that some tourism boards, like Taiwan, Hong Kong, and Italy, have offered travelers free travel, free property, or even paid travel to their destinations in order to boost tourism and interest in their regions. This is why visiting the tourism board, either in person or online, is a valuable resource to fashion your own personalized itinerary while you're in town, and can offer off-the-beaten-path tours, discounts, deals, and coupons. 
For example, the Paris Tourist Office website allows you to book a city excursion in an iconic Deux Chevaux Vapeur (2CV) car. The Montreal tourism board offers a huge list of free things to do in "La Belle Province." The Abu Dhabi tourism board provides a list of public and private beaches to beat the heat, including information on a women-only beach for safety, privacy, and fun! The Cairo tourism board offers a comprehensive list of embassies and consulates for your convenience if you require consular support. The Niagara Falls tourism board offers a huge list of deals and coupons for attractions like the helicopter tour over the falls, or the observation deck, amounting to mega-savings so you can stay on budget.