This Underrated Mediterranean Island Is The Perfect Destination For A Historic Getaway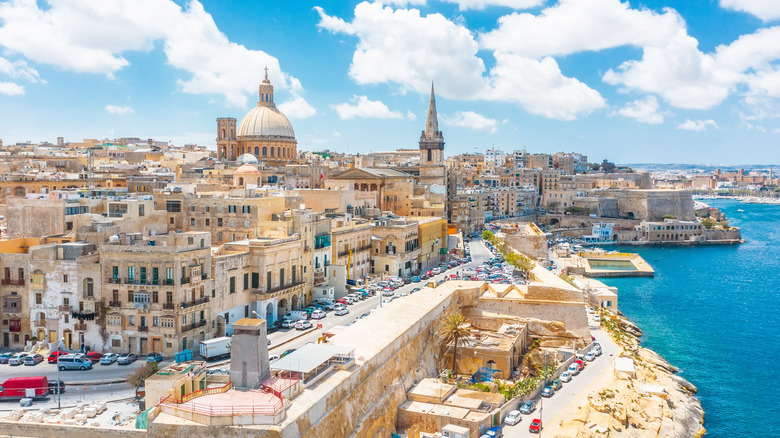 aappp/Shutterstock
Just under 100 miles from Sicily's southern city of Pozzallo is a small Mediterranean island nation. Best known for its renowned coastlines, beautiful caves, surrounding sea, and its historical and cultural significance is Malta. Malta is easy to miss, with its size only being one-tenth of the US's smallest state, Rhode Island. Small it might be, but it packs a mighty punch when it comes to a great vacation destination for visitors from all over the globe.
If you're interested in visiting Malta (by the time you're done reading this, we have a feeling you'll be planning your trip), there are a few ways to get there. The most common way is to fly into Valetta, the nation's capital. However, if you're already in Europe and want to pair it with a few other locations while you country-hop, taking a ferry from Sicily is a unique way to travel to the country. Malta can also be explored as part of a European cruise, which is a great hack if you want to see several countries in one trip. This can also help you save money when traveling throughout the continent. To best decide which way works for you, you can use a search tool to compare your options.
What Malta offers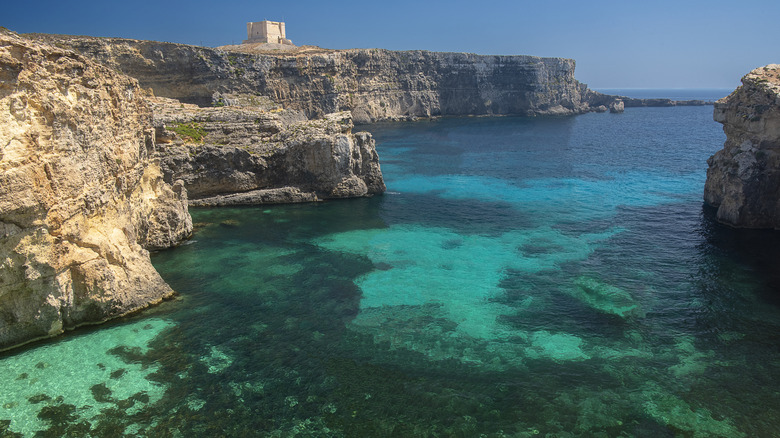 Nikpal/Getty Images
Whether you're a history buff, an outdoors fanatic, an underwater mermaid-at-heart, or simply obsessed with classic Mediterranean charm, Malta has something for every type of traveler. Malta is full of interesting historical facts. The country has had 11 foreign rulers in the past, from the British to the French to the Arabs, all of whom have lingering influence today. For example, Malta is one of the few countries in the world that drives on the left side of the road, which can be attributed to its past British rule. Interestingly enough, despite now being an island, Malta was once a part of mainland Europe about 17,000 years ago.
The city of Valetta is so historical that it has been deemed a UNESCO World Heritage Site. When there, you must visit St. John's Co-Cathedral, which has a museum inside. For a great free activity in Valetta, you can enjoy the Upper Barrakka Gardens and panoramic views of the city.
Scuba diving aficionados will love this hidden gem of a nation. Head underwater to Malta's Blue Hole, where you'll be greeted by colorful parrotfish, octopus, and lobsters. While you're down there, make sure to swim your way to the Madonna Statue.
A perfect dupe country for many of your bucket lists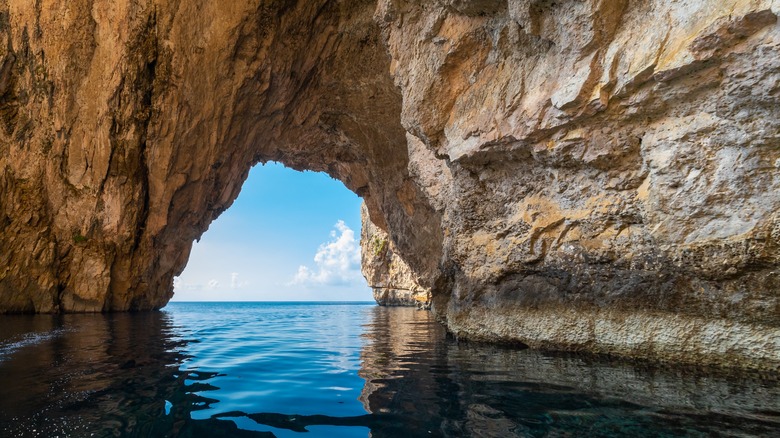 Kim Willems/Shutterstock
Malta has plenty to offer on its own, but if you're still not convinced to visit, know that it makes for a great "dupe" destination to several European hotspots. For starters, everyone seems to be obsessed with the Italian island Capri's Grotta Azzura (Blue Grotto), but a fun fact is that Malta's Southern Coast has a Blue Grotto of its own, which is less crowded.
Dubrovnik, Croatia, is a historic, cobblestone city that has increased in popularity in recent years, but Valetta is a great "dupe." Both cities have a charming old town and a picturesque coastline. If you want to skip oversaturated Dubrovnik, Valetta is a great option — though the country's capital has also seen a recent influx of tourists. 
If you watched season two of "The White Lotus," Sicilian seaside town Taormina might officially be on your bucket list. If you want a proper dupe destination in lieu of what has become increasingly popular after the TV series, head to Gozo, a Maltese Island with similar geographical makeup to Sicily. Enjoy visiting local wineries, such as Ta Mena Estate. Head to the picturesque beach at Xlendi Bay, and get your adrenaline pumping at Hondoq Bay, where you can cliff jump from various points.