This Popular US Airport Is Considered One Of The Worst To Fly In And Out Of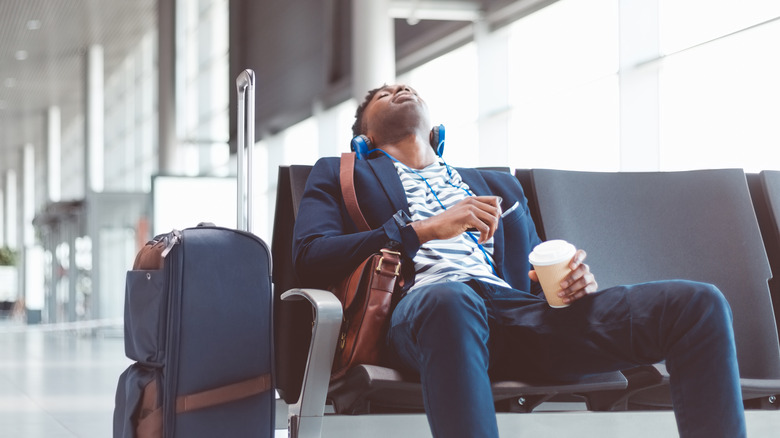 Izusek/Getty Images
It's no secret among frequent fliers that all airports are not created equal. There are times when you can zoom through security in 10 minutes or less and comfortably wait for your on-time departure in a luxurious lounge-like gate area, and then there are those that leave you feeling as though you are swimming upstream through chaotic throngs of crying children, hordes of delayed (and disgruntled) passengers, and overworked airline employees.
Orlando, Florida, is the most-visited destination in the United States and is home to several world-class theme parks like Disney World and Universal Studios. With millions of travelers flocking from around the world, it's no surprise that the airport can often become hectic. Traveling through Orlando International Airport (MCO) will likely test your patience.
A 2023 study by Forbes compared the nation's top 100 busiest airports and ranked MCO as the fourth-worst airport in the country for summer travel. Delayed flights are an unfortunate part of travel; and factors like weather, staffing, and aircraft maintenance all contribute to potential disruptions. If you're planning on traveling through Orlando International Airport, expecting the unexpected is a good idea.
What to expect when flying through MCO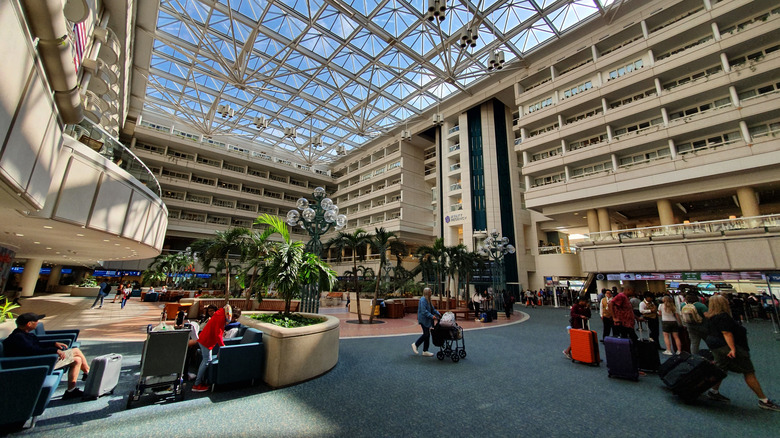 Alexis Gonzalez/Getty Images
Orlando International Airport is one of the busiest airports in the United States. In 2022, passenger traffic exceeded 50 million. The airport itself is massive, and the property covers approximately 12,264 acres.
Within the airport, you'll find plenty of options for shopping and dining, with over 150 shops and restaurants to choose from, which is a great way to kill time when you're facing potentially lengthy delays. In 2022, 31% of all flights from Orlando International Airport were delayed, and another 2% were canceled outright, according to Hopper. Delays and cancellations can happen for a number of reasons –- bad weather being one of the most common. During Florida's summer months, thunderstorms are prevalent, and pop-up storms can delay flights for hours.
At an airport this size, it's important that you arrive with plenty of time to get through security. With so many travelers passing through daily, TSA lines can be lengthy. Generally, you should always arrive at the airport two hours before your scheduled departure time, but the Greater Orlando Aviation Authority suggests showing up at MCO three hours beforehand to avoid potentially missing your flight if security lines are backed up.
How to prepare yourself for flight disruptions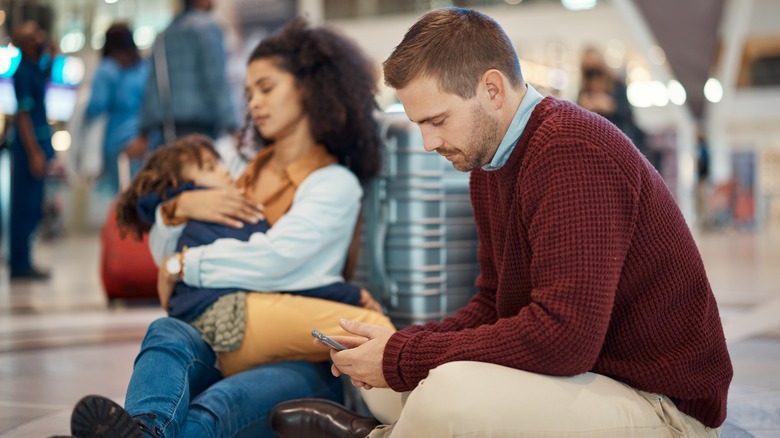 PeopleImages.com - Yuri A/Shutterstock
If you're looking to avoid travel delays, one of the best things you can do is book an early morning flight. According to the Bureau of Transportation Statistics, flights scheduled before 8 a.m. are most likely to depart on time. Throughout the day, delays tend to snowball, so catch the first flight out if you can.
Regardless of when you're traveling, be prepared for potential travel disruptions and always make sure you're tracking your flight. Ensure that you have a carry-on bag with all of your necessities with you. Pack extra of whatever you think might come in handy in your carry-on or personal item. If you're traveling with children, pack extra diapers and snacks. Ensure you have plenty of medications you might need and all of your electronics (and chargers) on hand. Pack a few additional items for entertainment and comfort, like noise-canceling headphones, a good book, or a neck pillow to keep you relaxed if you get delayed — with a little preparation, it's totally possible to survive a long time at the airport. 
Before you head to the airport, download the MCO app, which will give you updates on your flight, security wait times, airport maps, and helpful information on restaurants and shops within the airport.
If you do get delayed, learn about your rights as a passenger. You may be entitled to compensation, meal vouchers, and accommodations if the airline is at fault for your delay.