The Simple Tip That Makes Budgeting For Your Cruise Easier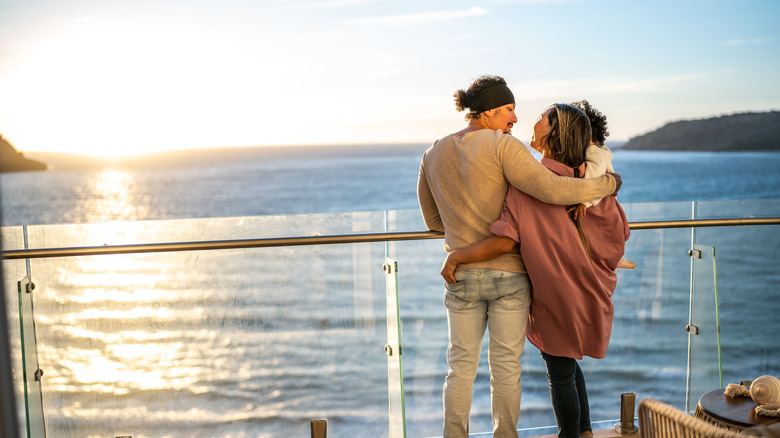 Fg Trade Latin/Getty Images
Going on a cruise can be a wonderful experience. You don't have to drive anywhere. You can't access the Internet as much as you usually do, so the lure of that social media dopamine hit isn't as strong. You don't have to work, and everything you could want is there at your fingertips, from activities to almost any food you desire to exciting shows and new people to chat with. It sounds perfect, but there can sometimes be hidden costs. 
So, what is the best way to budget for unexpected expenses while spending time in a floating city? We have a great tip for you that can make budgeting for your cruise much easier, and it's all about understanding the inclusions and exclusions incorporated into the price of a cruise ticket. Not only that, but we have a few other ways for you to save money while enjoying your vacation on the sea.  
How the tip works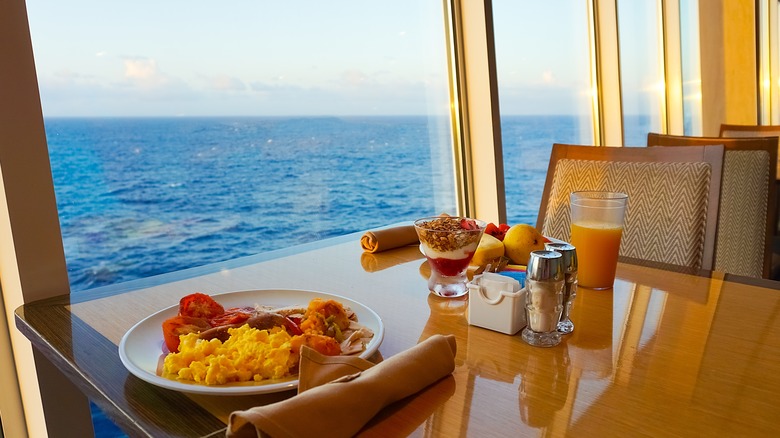 Solarisys/Shutterstock
The excitement of planning and setting off on a vacation cruise can wipe a few details from your mind. This is where this tip comes in handy. We all know how vacations go. Most cruises include many items like shows, meals, and even room service on its price. However, other things might incur an extra charge, like spa treatments, the fancier dining on the ship, and specific shows. Any room service inclusion may have hourly restrictions and fees for extra people or late-night delivery. 
The best way to combat this is to look at the full pricing list on the cruise line's website, or onboard once you set sail. That way, you can have an idea of what is in your budget, what you'd be willing to splurge on (that late-night room service sounds like it would be first on the list), and decisions you want to save for that moment when you need a little extra, but isn't really in the budget. 
Take the Royal Caribbean as an example; it is upfront about all the inclusions on a cruise ticket price: accommodations, ocean transportation, the trip itself, most meals, some beverages, and most entertainment. As you might expect, the exclusions are specific restaurants, art auctions, gambling, spas, laundry and dry cleaning services, alcoholic drinks, and ship-to-shore calls.
Other tips to help you save money while on a cruise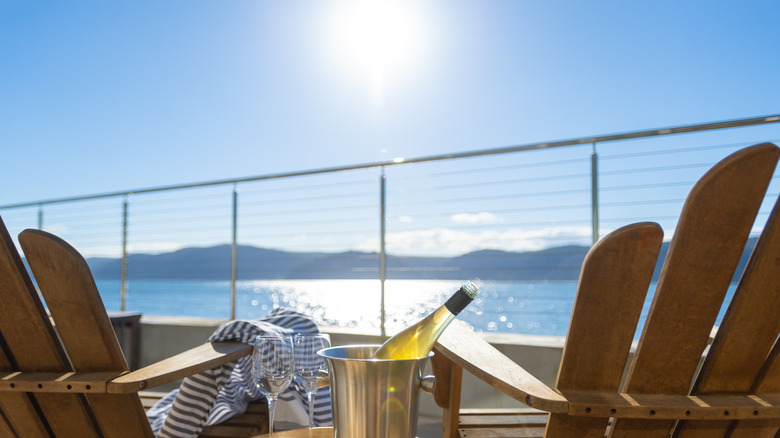 Courtneyk/Getty Images
Obviously, each cruise line will have distinct listings, and different cruises within the line will have separate options. Still, having this information before you get on the ship can help a lot. You can give yourself an idea of a booze budget for each night, decide which shows you want to see, or rule things out, like, say, the art auction. (Just an idea! If you love art, go for it.)
You can also do a few other things to save money, like traveling off-season at a reduced rate, picking a cabin on a lower deck, looking for group discounts, and finding lines with free admission for children. Take preemptive measures to keep you from having to shell out money unexpectedly, like getting a meal package, having your own first aid kit, and looking for happy hour deals on drinks. You can do your own laundry on some ships as well. It's also worth making a pre-cruise "I'm not doing that" list, so you have limits on your spending before temptation hits.