The Popular Hiking Trail At This US National Park Is Not For Amateurs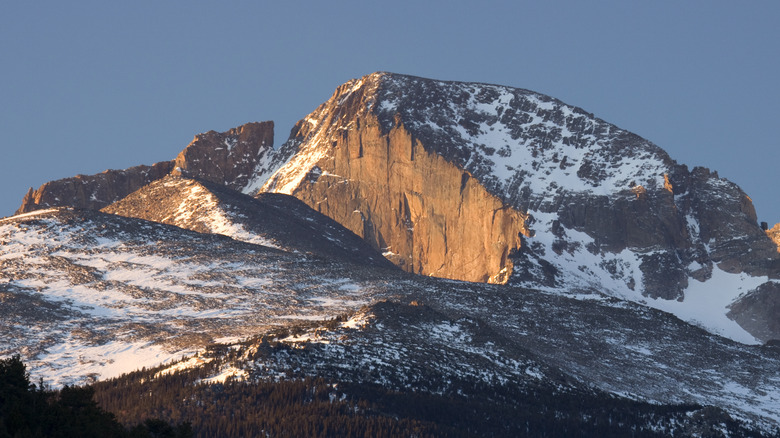 Milehightraveler/ Getty Images
If you don't consider yourself a super outdoorsy person, you might feel a bit humbled by your skill level when you arrive in Colorado. In this state, it can seem like practically everyone you meet is some sort of intermediate to advanced outdoorsman. You'll be exhausted, heaving as you crawl up a steep hike, look over your shoulder, and find someone two to three times your age passing you at a brisk clip.
We don't say this to intimidate you from leaving your Airbnb or hotel. If you're in Colorado, you have to take advantage of the stunning natural environment, discovering its beautiful wildflowers, lakes, sand dunes, and more. Rather we say this so as to warn you that what locals might consider a breeze, you might find challenging.
If you're looking for an amateur-level hike, you'd likely go to Google and search something like "most popular hiking trails in Colorado." Longs Peak in the Rocky Mountain National Park is usually a trail that comes up on that list. However, as we said, just because it's popular in Colorado, does not mean it's for the masses. This route can be deadly if you're not an advanced climber and hiker.
The history of Longs Peak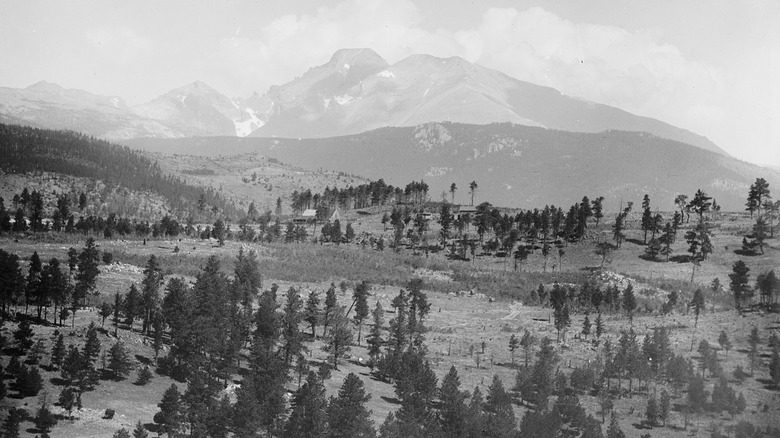 Heritage Images/ Getty Images
Just outside the small town of Estes Park, Colorado, in the Rocky Mountain National Park Wilderness sits Longs Peak. With a summit of 14,259 feet, it's one of the tallest mountains in the state. For centuries, the landmark sat as an important fixture in the life and landscape of Ute and Arapaho tribes. In the Arapaho language, the mountain and its neighbor, Mount Meeker, were named nesótaieux, meaning "Two Guides." This was because both mountains' size and visibility played a prominent role in their navigation.
In 1820, US settlers began to occupy the area, pushing Native Americans out of their homeland and establishing the Rocky Mountain National Park by 1915. Not far off from cities like Boulder, Fort Collins, and Denver, the park has become a popular tourist destination. Longs Peak is one of the state's most beloved trails for climbers, with about 30,000 visitors trekking it every year. But, if you want to become one of them, you have to be prepared for its dangerous and difficult conditions.
What to know about climbing Longs Peak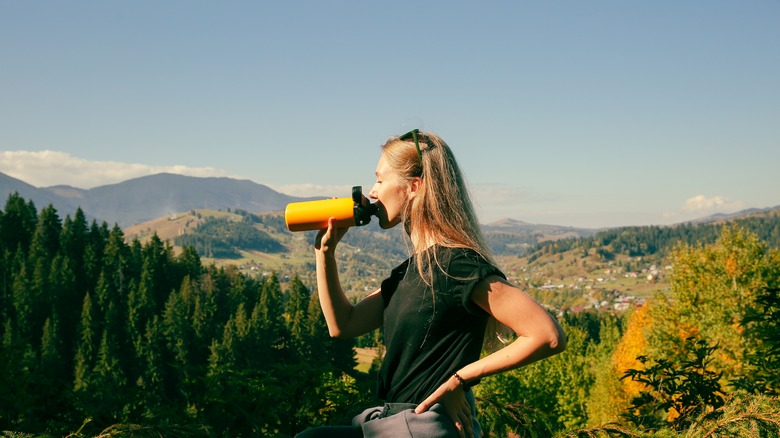 BoConcept/ Shutterstock
The most visited trail on Longs Peak Mountain is the Keyhole Route. The majority of visitors will attempt to conquer this route from June to September. During colder months, the trail is nearly impossible for anyone but expert climbers. And even when it is warm enough in the summer months, the weather can still be unpredictable and treacherous. Given that summer thunderstorms roll through the park almost every afternoon, many travelers will set off bright and early to make it back before the rain starts to pour. And by bright and early, we mean 2 a.m. to 3 a.m.
Not only do you need to be an advanced hiker for this gnarly terrain, but you need to be an advanced climber. This path requires class 3 scrambling for extensive periods of time. For those unfamiliar with the term, scrambling is a crossover between climbing and hiking — used when an incline is so steep it requires you to use all four limbs to remain stable. The National Park Service leaves a very foreboding message to visitors, saying, "The Keyhole Route is not a hike. It is a climb that crosses enormous sheer vertical rock faces, often with falling rocks, requiring scrambling, where an unroped fall would likely be fatal. The route has narrow ledges, loose rock, and steep cliffs." Yikes.