Find The Best Transportation At Your Destination With This Helpful Tool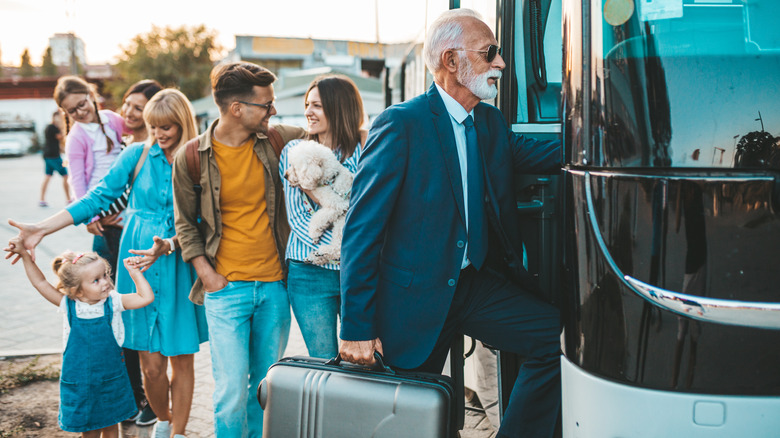 hedgehog94/Shutterstock
Arguably one of the most important questions about any potential trip is, "How do I get there?" Not only because you have to deal with logistics before you get to the fun stuff, but because transportation is one of the fixed costs you don't have much control over (unlike, say, which restaurant you pick for dinner or whether you go on the 1-hour walking tour or the 3-hour option). 
It is so important because this question leads directly to how much money the entire vacation will cost — and what you'll have left to spend at each destination. Flying is rarely the only form of transportation that you will use on any given trip and these logistics can feel overwhelming due to all the options (which vary from place to place). In the U.S., for instance, road-tripping either in your own vehicle or a rental is the most conventional (and typically convenient) form of transportation. But in Asia and Europe, trains, subways, taxis, buses, and even boats can allow you to country-hop in just one day.
Just as there are multiple websites like Expedia to book flights, there are multiple to book other forms of transportation. While some sites cover trains or buses, Bookaway is a helpful website that combines multiple forms of transportation and transportation companies. In doing so, Bookaway eliminates some of the stress of trip planning.
Bookaway works with transportation operators all over the world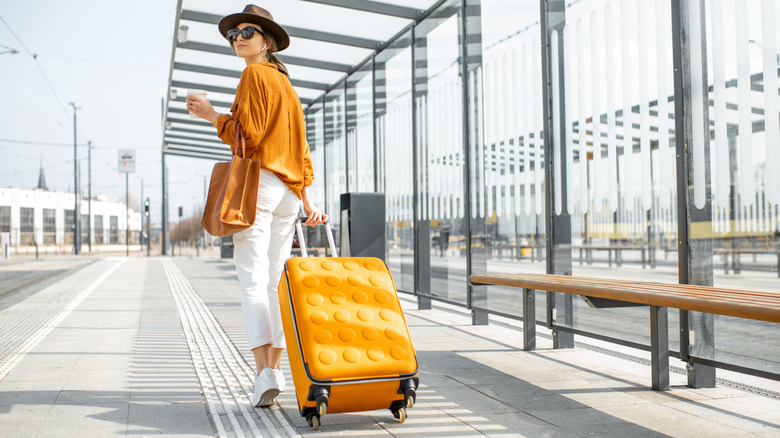 RossHelen/Shutterstock
Bookaway allows you to search for ground transportation operators and routes between popular destinations. To get started on its website, you'll type in your start and end destinations and your planned travel dates. Bookaway will then search for routes from a database of dozens of transportation companies that operate in the areas of your destinations. The results will show the best and most affordable options — whether it is a bus, plane, or something else. You can book your bus, plane, or train right on Bookaway's website.
The Bookaway website highlights the most popular routes booked through Bookaway and details where the partner transportation companies operate. Most of these that book through Bookaway are located in Central and South America, Asia, and Europe. These operators include major names like Turkish Airlines and Alps2Alps. Customer testimonials on the site can also give insights on hidden gems around the world that you may want to add to your bucket list.
Local transportation is often easier than driving on your own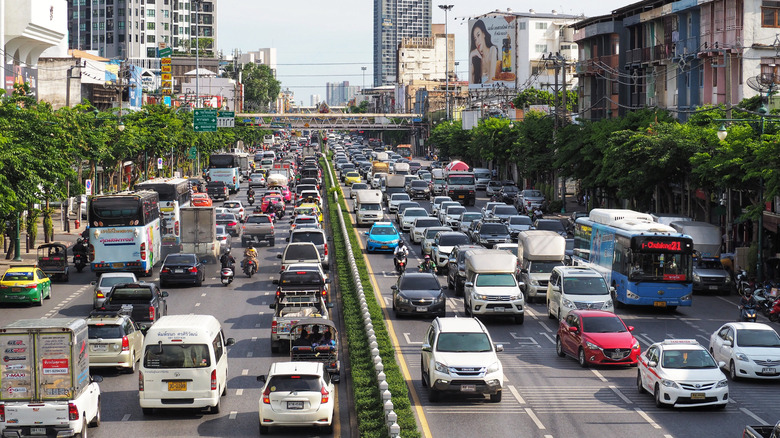 Nimit Srichak/Getty Images
When using Bookaway's search engine, keep in mind that there may not be any transportation companies with routes between your Point A and Point B on the days you plan to book. If Bookaway doesn't yield any search results, you can adjust the locations or the dates to find other options (just like booking flights). If your destinations and dates are not so flexible, there may be other transportation operators available that don't partner with Bookaway, so keep that in mind. Check for information on the bus and train stations in each of your destinations to find details on operators and routes coming and going.
Booking a rental car and driving on your own in a foreign country can seem risky given how vastly different driving can be from country to country. Booking some sort of private taxi service might make it difficult to stay on budget. This is where tools like Bookaway can come in handy. While taking a bus or other form of public transportation with strangers may seem uncomfortable, the ease of kicking back and enjoying beautiful sights along the ride makes it all worth it.