Carpooling Services Might Just Be The Key To Staying On Budget While Traveling
Carpooling services might just be the key to staying on budget while traveling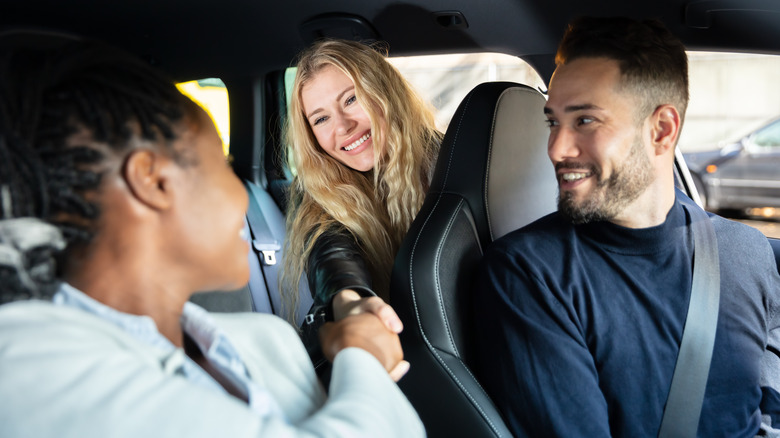 Andrey_Popov/Shutterstock
Spending vacation money on transportation isn't fun, especially when money could be better spent on touring a new destination or trying new cuisines. However, carpooling may be an affordable alternative to traditional transportation options, helping you to keep your vacation fund on track. Or, at least, spend more on the fun stuff. 
Simply put, carpooling services allow you to book a seat in someone's car and share a ride with fellow nomads heading to the same destination (or in the same direction), allowing you to split transportation costs. Though much of the research about the cost-saving benefits of carpooling has largely focused on work commuters, carpooling can reduce costs associated with any kind of travel.
While on vacation, using carpooling services can be a great way to save money on brief trips — including airport transfers and to popular attractions in the same city — as well as make day trips and longer excursions more economical. Before booking a rental car or shelling out extra cash for a private ride, consider exploring carpooling options at your destination to see if it's a fit for you.
Popular apps for carpooling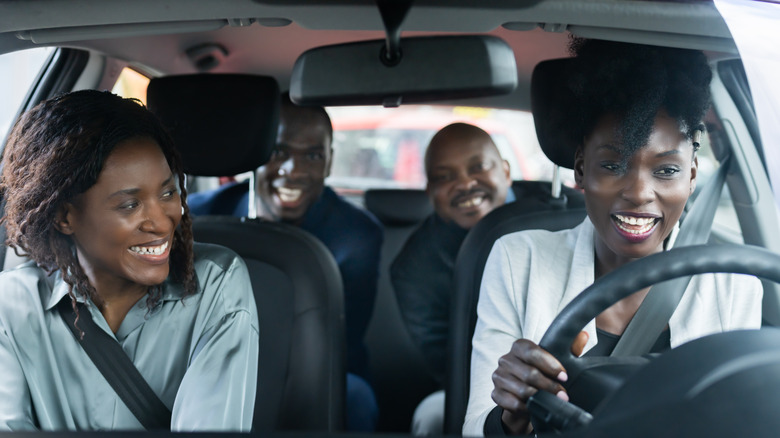 Andrey_Popov/Shutterstock
If you're traveling within Europe, one of the most popular carpooling apps — for both longer and shorter distances — is BlaBlaCar, a community-based travel network. Through their app or website, you can enter departure and arrival times, and choose a date to find a ride, which may be with a private driver or on a bus. The app helps you save money by splitting the fare with other passengers. BlaBlaCar also allows you to create "ride alerts" through their platform. So, if you can't find anything on your selected date or time, you still may be able to snag a seat if you plan ahead. We should note that BlaBlaCar has received mixed reviews on Tripadvisor and elsewhere, with many reports of late pickups or no pickups, so you may want to exercise caution when using the platform. 
Unlike BlaBlaCar, which is self-described as "a community built on trust," Uber is a well-regulated company with contracted employees, which can significantly lower your risks. Now operating in 72 countries, Uber can be a great carpooling option, especially if you're traveling across shorter distances. The well-known rideshare company offers an "UberX Share" option, which allows you to share your ride with other passengers. According to Uber, UberX Share riders pay about 20% less than those who book a private ride. While this may not sound substantial, the cash you save with every ride can quickly add up.
Pros and cons of carpooling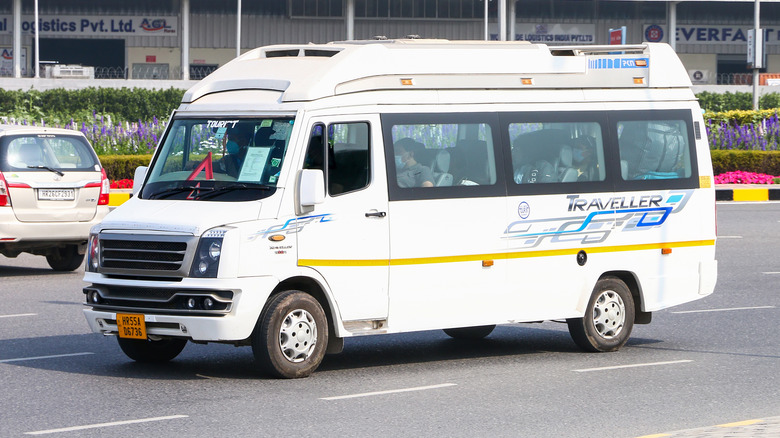 Darthart/Getty Images
Not only will your wallet thank you for sharing rides, but so will the environment. Carpooling is an eco-friendly mode of transport and will help to minimize your carbon footprint while traveling. Sharing carpooling services with others may also be a great way to meet fellow travelers. While usually not reliant on apps, private companies throughout the world — especially on backpacker trails — provide shared transfers for travelers between popular destinations. While this option may cost more than a bus, they're usually significantly cheaper than private transfers, and depending on the country, this form of carpooling is one of the easiest and most cost-effective ways to get around. A quick online search will usually list your available options, or if you're staying at a hostel, you can always ask the front desk. 
That said, carpooling does have its drawbacks. If you choose to carpool, you'll sacrifice your privacy, and like public transportation, carpooling to a destination can become a lengthy endeavor as you wait for other passengers to arrive or exit. Also, while carpooling may be suitable for solo adventurers and duos up for the adventure, families may find carpooling a bit too unpredictable. Ultimately, choosing whether or not to carpool all depends on your needs, preferences, and priorities. However, opting to use carpooling services rather than renting a car or taking private transfers could be a serious money-saver during your next adventure.