Traveling Abroad For Medical Care? Here's What You Need To Know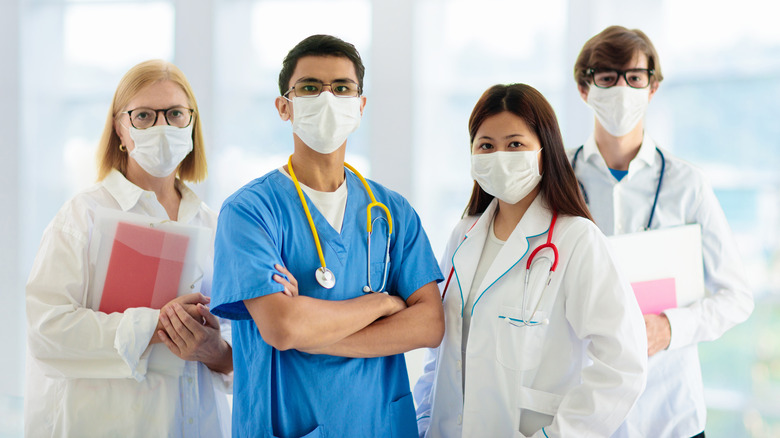 FamVeld/Shutterstock
The rising cost of medical care in the U.S. is leading many Americans to seek treatments in countries with lower healthcare costs. Mexico and Canada are the most common destinations, but Central and South America, the Caribbean, and even Asia are also popular locations to get medical and cosmetic procedures at a fraction of what they would cost stateside. Everyone likes to save money, so this might immediately sound pretty appealing. But before you hop on a plane, you should know that there are risks involved, and you might not always get what you want out of the experience. In some cases, it can lead to lasting complications — or even death. It's crucial to do your research, talk with your primary care doctor, consult a medical tourism specialist, and thoroughly vet the clinician and facility well ahead of your procedure so you know what to expect, and to avoid any surprises along the way.
What is medical tourism?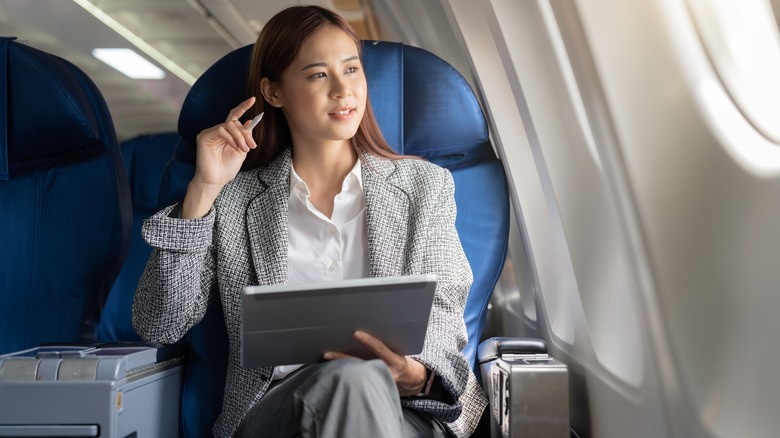 Natee Meepian/Shutterstock
Global medical tourism is a rapidly growing industry, with billions spent each year. According to Grand View Research, in 2022 the medical tourism market size was $9.7 billion, which is expected to grow by 25% by 2030. With medical tourism, the main attraction is saving money on medical or cosmetic procedures. A procedure that costs $55,000 in the U.S. might be $10,000 or even less in a country like Malaysia. On average, people can save up to 60% by traveling abroad for care. This is especially useful for people who lack health insurance or those who are underinsured, or for procedures that aren't covered by insurance. Others may travel abroad to seek out medical treatments that aren't available or approved in the U.S. 
While medical tourism doesn't sound a lot like what most people think of as tourism, it's often combined with a vacation. If you're going to Mexico to have a crown replaced, for example, you might as well spend a couple of days in Cancun while you're there. To entice people to come abroad for care, facilities and providers may offer medical tourism packages that can be quite high-end, including airfare, transportation, five-star accommodations, and even sightseeing tours. 
Types of medical care you can get abroad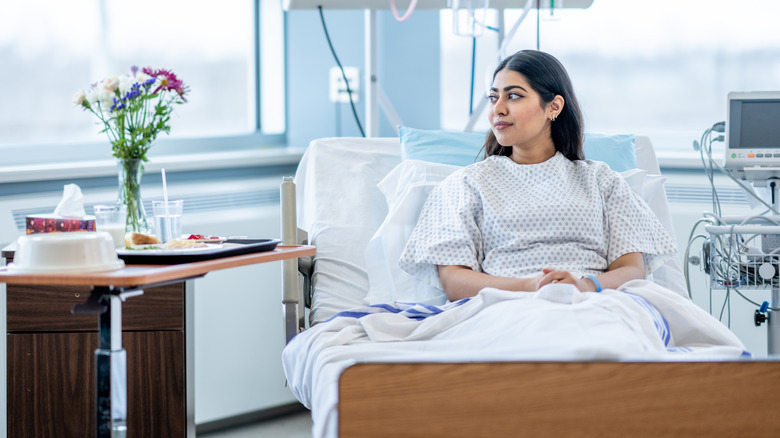 Fatcamera/Getty Images
Dental care and cosmetic surgery are two of the most common reasons for medical tourism. Many people in the U.S. don't have dental insurance, or only have insurance to cover the basics — annual cleanings and X-rays. If you need to have anything more major than that, DentaVacation says you could save up to 80% abroad. Mexico, Thailand, India, Costa Rica, and Turkey are some of the most popular destinations for low-cost dental work. 
Cosmetic procedures not covered by insurance are also frequently sought abroad. Tummy tucks, breast augmentation, liposuction, facelifts, and more. Some of the most popular locations for cosmetic procedures abroad include Japan, Mexico, Italy, Brazil, Russia, India, Turkey, France, and Germany.
Other common procedures people travel for include fertility treatment, cancer treatment, and organ or tissue transplant. In some circumstances, medical tourism is a way to get radical cosmetic procedures that aren't available in the U.S., unapproved medications, and experimental treatments. Assisted suicide is another reason for medical tourism to countries where it's legal, such as the Netherlands, Belgium, Luxembourg, Spain, Austria, and New Zealand. 
The role of your primary care doctor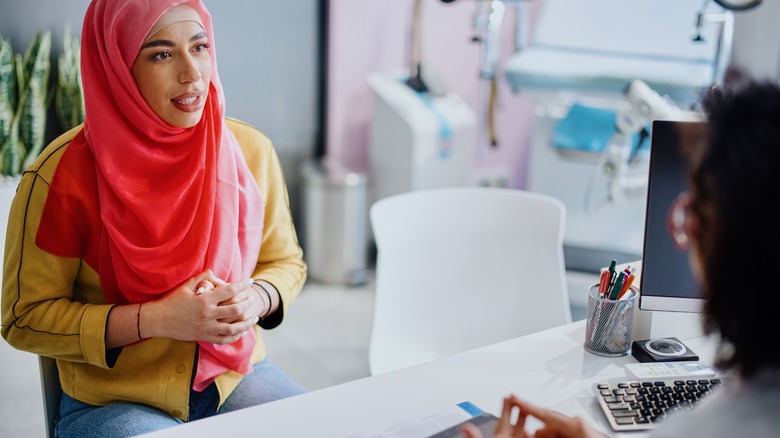 Anchiy/Getty Images
Your primary care provider (PCP) usually won't be able to help you find care abroad, but they can play an important role in your decision-making process. Not all people or all conditions are good candidates for seeking medical care abroad. Underlying health conditions might make traveling for medical treatment unsafe, so it's crucial to get your doctor's go-ahead before making any arrangements. You'll want to make sure any conditions you have are under control well before your planned procedure. Your PCP can also help you gather all your medical records, which your clinician abroad will request. You should provide as much health information as you are able to your overseas clinician. 
Before travel, you'll also want to check with your PCP to see if you need any immunizations and to make sure that all of your prescription medications are refilled, plus extra in case of recuperation or travel delays. Lastly, it's recommended that you speak with your PCP about providers who may be able to step in and provide care should any complications arise after you return home.
Choosing a location and medical facility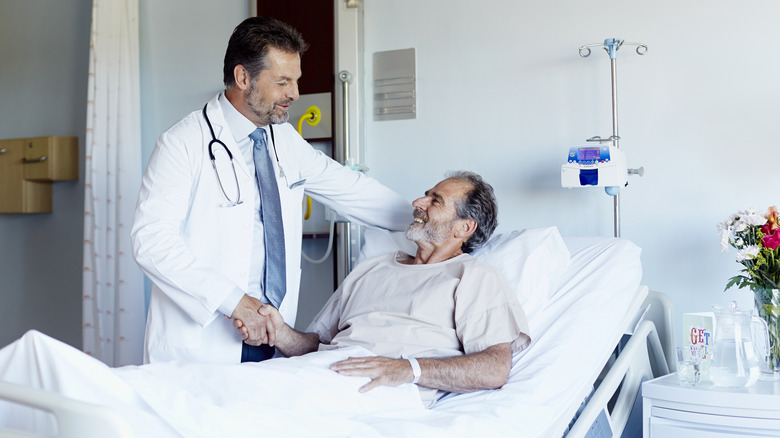 Morsa Images/Getty Images
There are a lot of things to consider when you're deciding where to go for your procedure. Will you go to Mexico for dental work, Turkey for a hair transplant, or India for cancer treatment? Is there a particular doctor or facility you've heard of or been referred to? If you have no idea and you're starting from scratch, don't worry. The skyrocketing popularity of medical tourism has led to the creation of many websites offering directories of providers, information on their certifications, and costs of treatment, as well as reviews from past patients. That's a good place to begin your research. 
The other thing you'll want to think about is language and cultural differences. Perhaps India might be beyond your comfort zone, or you would feel more comfortable going somewhere there will be English-speaking doctors and nurses. Conversely, if your native language is Spanish, you might want to choose a Spanish-speaking country. All of that information will help you narrow down your search. 
Vet your overseas provider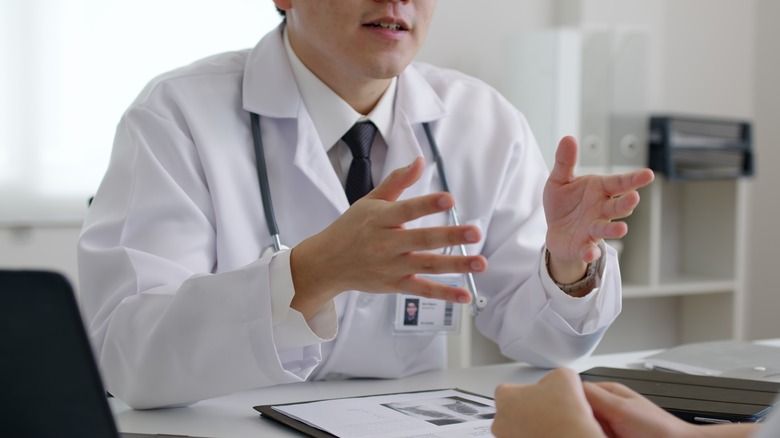 Chay_Tee/Shutterstock
Once you've shortlisted your preferred providers, it's important to confirm their credentials. Make sure that they have received accreditation from an international organization such as the Joint Commission International, the International Society for Quality in Health Care, and DNV GL International Accreditation for Hospitals. Providers and facilities must meet certain standards to be accredited. You should also check the provider's education, training, and licenses. 
Each country will have its own standards and certifying bodies. If the provider says they were trained in the U.S., confirming that will be fairly easy to do. If their training was in their home country, you'll need to do some research to contact the University or board that issued their degree, certification, or license. You can also check to see if the provider belongs to any international associations, such as the International Society of Aesthetic Plastic Surgery (ISAPS) or the General Dental Council (GDC).
How a medical tourism facilitator can help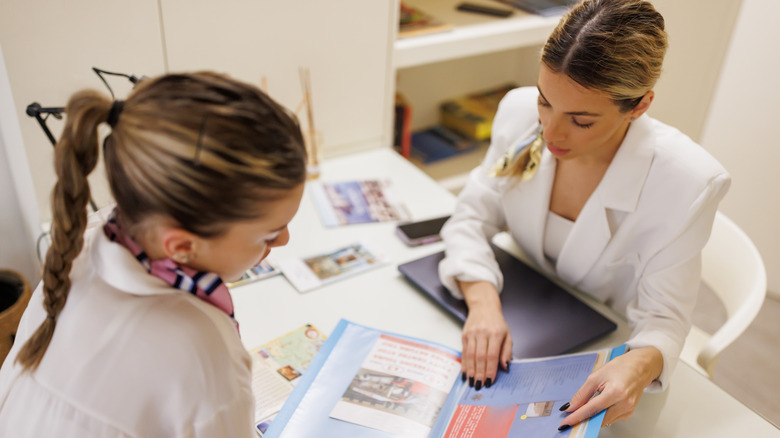 Bojanstory/Getty Images
A medical tourism facilitator is a bit like a travel agent for medical tourism. Just like tourists use travel agents to ease vacation planning, medical tourism facilitators can help streamline the medical tourism process. The facilitator may be located in your home country or in the country you're traveling to. Either way, they should have expertise and knowledge about your destination that you do not. They'll also have deep knowledge of the medical tourism process and be able to guide you through step by step. 
Medical tourism facilitators are typically familiar with the medical facilities and providers in the country you're traveling to. They may be able to help you choose a provider and vet the provider's certifications. They'll also be able to help with logistics — air travel, lodging, transportation, and, if necessary, aftercare facilities, and help you get any documents or permits required. If you need financing for your procedure, a medical tourism facilitator may be able to help you with that as well. 
Check your insurance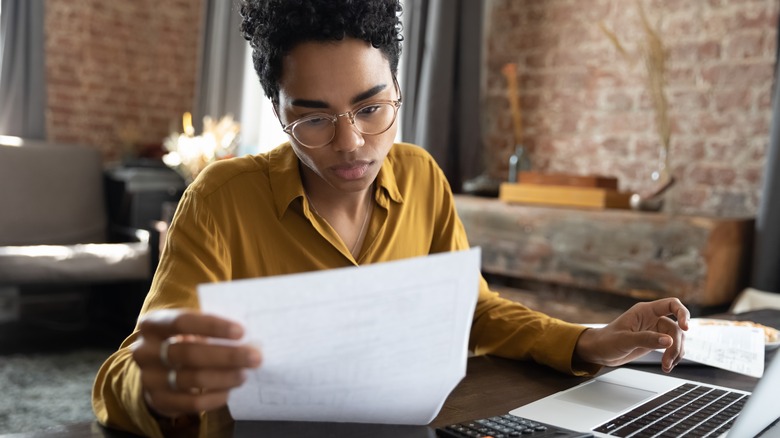 fizkes/Shutterstock
Due to the rising costs of healthcare, some insurance companies have started incentivizing seeking care out of the country. Just as if you were in the U.S., your health insurance won't pay for most cosmetic procedures you get abroad; however, you may be able to receive coverage for medically necessary procedures, especially if you're employed by a company that offers the benefit.  
For example, Blue Cross Blue Shield offers members of some plans the ability to travel outside of the country to receive lower cost medical care that would otherwise be exorbitant in the U.S. As of yet, these benefits are primarily available to employees of large companies. Blue Cross Blue Shield of California has created Access Baja HMO, a California-based health plan that enables employees and their dependents to receive healthcare across the border in Mexico. The insurance company also offers the Blue Cross Blue Shield Global Care, members of which can seek care internationally. 
Risks of infection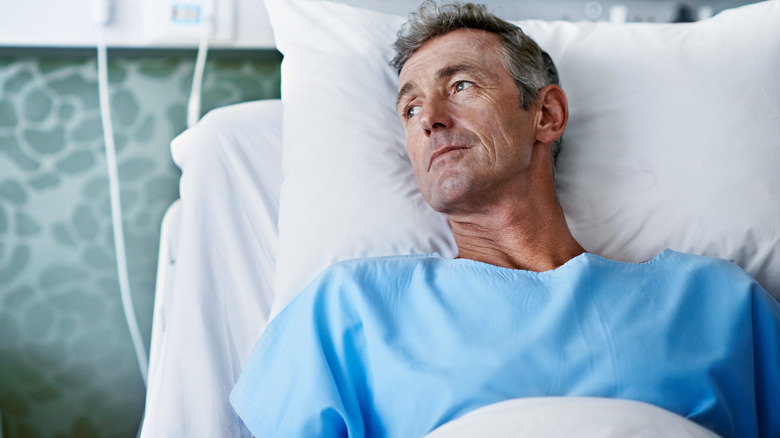 Kupicoo/Getty Images
Infection is the most common complication medical tourists experience. This includes wound infections; bloodborne infections such as hepatitis B and C and HIV; infections from donors; and bloodstream infections. A 2021 research review found that in overseas cosmetic procedures, wound infections were most common, followed by infection with non-tuberculous mycobacteria. 
Antimicrobial resistance is another concern for medical tourists. Bacteria and pathogens can develop resistance over time to medications used to treat infections. Inadequate sanitation in facilities in other countries can contribute to the spread of antimicrobial resistance. Medical tourists are then at risk of disease outbreaks, severe illness, and death.
That's why it's crucial to choose your provider and facility carefully. Choose hospitals accredited by international organizations such as DNV GL International Accreditation for Hospitals. This increases the chances that the facility is following international best practices for quality of care and patient safety. 
Risks of air travel after surgery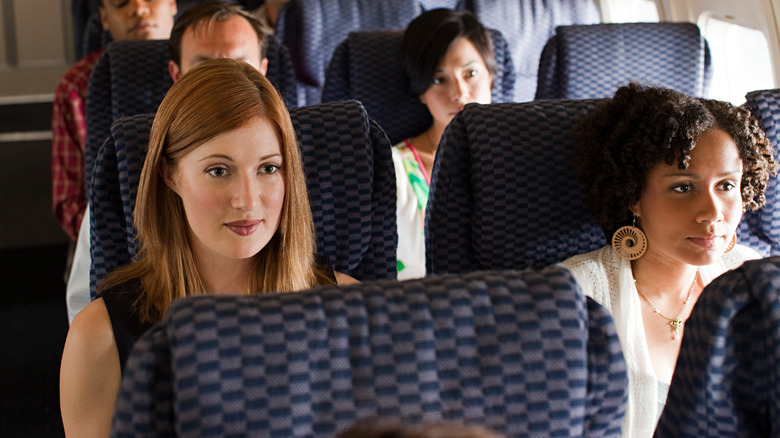 Image Source/Getty Images
Traveling immediately before or after a surgical procedure increases the risk of deep vein thrombosis (DVT) and pulmonary embolism. DVT is a blood clot that forms generally in the legs and hips. Sitting for long periods can cause blood to pool in the legs, which increases the risk of a blood clot forming. If the blood clot breaks off and travels to the to the lungs, it can lead to a pulmonary embolism — a blockage in the bloodstream. If the clot is large enough, it could cut off blood supply to the lungs and result in death. In many cases, damage done to the veins can cause long-term illness. 
Although the risk is small, your chances are increased if you have a history of DVT, a family history of blood clots, have had blood clots before, are overweight, or are pregnant. The Civil Aviation Authority recommends waiting one to 10 days to travel by air depending on the extent of the surgery. More extensive and complex surgeries will require more time between the procedure and travel.
Costs of post-procedure complications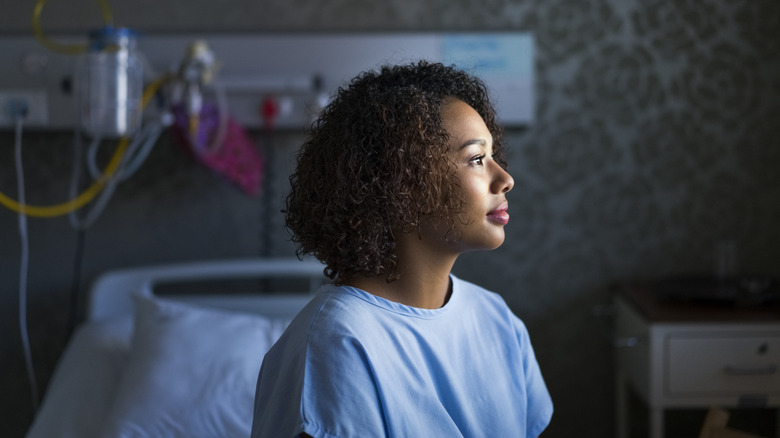 Hraun/Getty Images
Post-op complications can happen anywhere, but when they occur abroad they can be more difficult to deal with. You may not be able to receive adequate treatment, you may have extended hospital stays, and then be unable to return to your home country as planned. This can raise the costs, risks, and inconvenience of medical tourism.
Additionally, if complications arise after you arrive home, you may end up spending more than you spent on the procedure itself. Infections can lead to hospital stays, and botched cosmetic procedures may require additional treatments. Complications from surgeries abroad may or may not be covered by your insurance policy at home. If you have to take extended time off of work, you may not be able to receive compensation for that either. 
In addition, medical malpractice is common in medical tourism. Vast differences in foreign legal systems can make recourse and retribution impossible for medical tourists.
Planning for your aftercare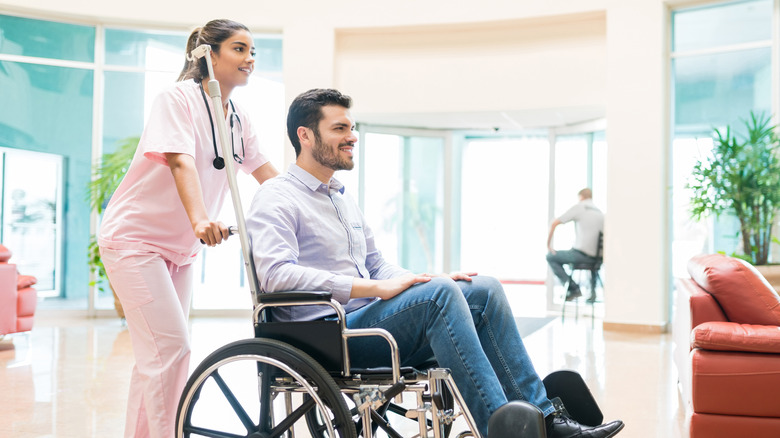 antoniodiaz/Shutterstock
When you have procedures in your home country, you can typically rely on a family member or friend for transportation to and from the hospital, and assistance in the days following the procedure if necessary. If you travel abroad for a procedure that may require help afterward, will you be able to ask a friend or family member to travel with you? If not, it's important to plan ahead so that you can make sure your aftercare needs will be covered. 
Some medical travel facilitators or hospitals will include organizing this in your cost of treatment. They may arrange all your transportation and your stay in a hotel. If you are having a more complicated surgery, they may or may not be able to arrange the aftercare you need. It's important to research your options and make a plan before you decide to have treatment abroad. Being alone in a foreign country is hard enough; combined with the challenges of recovering from surgery, it may make it more practical to have treatment in your own country, even if it is more expensive.