The Free Tool That Will Help You Find The Best Time To Book Your Next Trip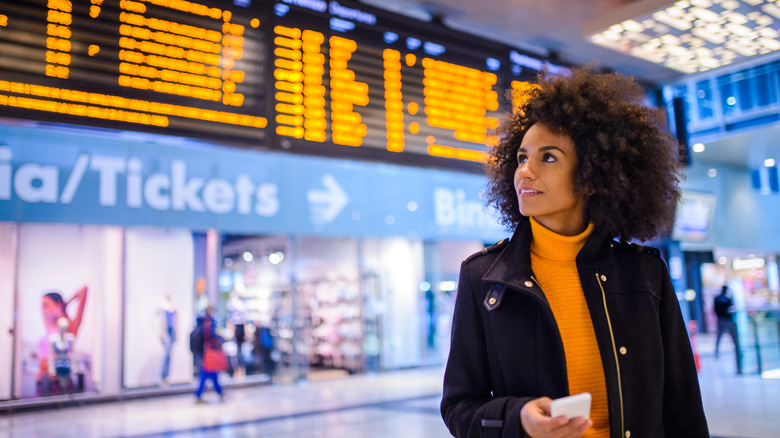 Mstudioimages/Getty Images
When planning a vacation, scoring a great deal on flights and accommodations can make all the difference. But how do you know when to book to get the best prices? That's where an app like Hopper comes into play. Founded in 2007, the tool has since disrupted the travel industry, operating as a kind of personal travel advisor that guides you on the optimal days and times to book your next adventure.
Hopper is a free app that focuses on giving users detailed insights into flight prices and predicting the best time for travelers to book flights and hotel stays. It scans trillions of data points to provide predictions on when airfare prices may go up or down. Known for its ability to monitor price fluctuations and provide real-time updates for travelers, Hopper aims to save users money by being a go-to resource for travel deals.
Why the timing of your trip matters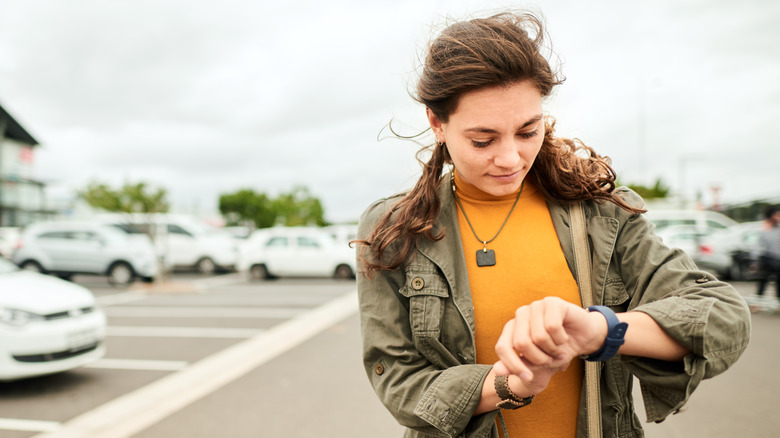 Aj_watt/Getty Images
You might wonder why timing is so crucial when booking a trip. Most airlines and hotels use a popular pricing model called dynamic pricing, meaning the prices of flights and hotel rooms can fluctuate depending on availability and time-based factors like demand, time of year, and even the day of the week. Hopper can help take some of the guesswork out of this pricing model by using its algorithms to track these price trends and notify you when it's the optimal time to hit that "Book Now" button. This allows you to make the most informed and economical decision possible. According to Hopper, the price prediction tool will show you the likelihood of an increase or decrease in price with 95% accuracy. This gives you the best idea of when to book.
According to the Chicago Tribune, the cheapest travel days are typically Tuesdays and Wednesdays. Additionally, flights departing in the early morning or late evening are usually cheaper than those taking off during peak hours. If you can organize your trip around these cash-saving days and times, Hopper can monitor your preferred dates and save you even more.
The Hopper app can offer deals on last-minute plans with its occasional flash or bundle deal. Flash sales typically come up out of the blue but can unlock up to an additional 75% off of your flights, according to Hopper. Check the app's "Deals" page for other discounts on bundled flights and hotel rooms.
Unlocking the power of Hopper's fare alerts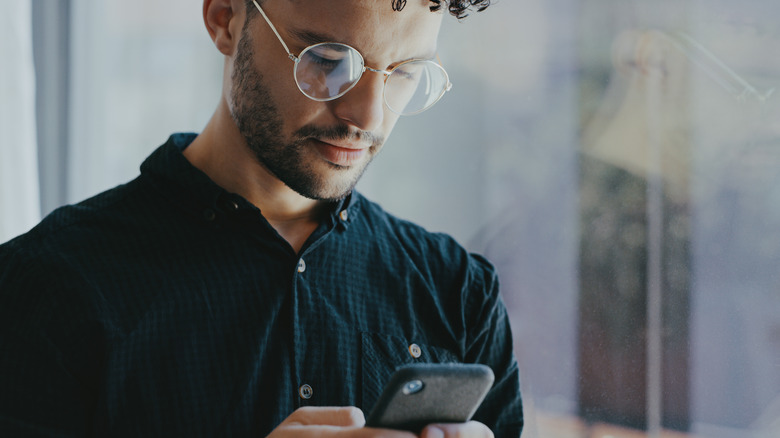 Delmaine Donson/Getty Images
As Hopper works to predict the ever-changing prices for flights and hotels, you can take advantage of the app's fare alerts feature to focus on other aspects of planning your trip. With Hopper's fare alerts, you'll be notified of any price drops or increases on the flights and hotels you're eyeing. Once you've locked in your dream destination, all that's left to do is set up an alert. Just click on "Watch This Trip," enable notifications from Hopper on your smartphone, and get ready for real-time updates whenever the prices fluctuate.
While Hopper can take care of predicting price drops for flights and hotels, it's generally a good idea to start monitoring prices well in advance. Always be sure to browse airlines and hotels for a price comparison. This gives you a sense of the price range and helps you identify a true deal when you see one. If your schedule allows, consider adjusting your travel dates based on Hopper's suggestions. Sometimes, shifting your trip by a few days can result in substantial savings. And while Hopper can offer exclusive deals, you should always watch for additional promotional codes and discounts.