Should You Book A Rental Car Before A Flight?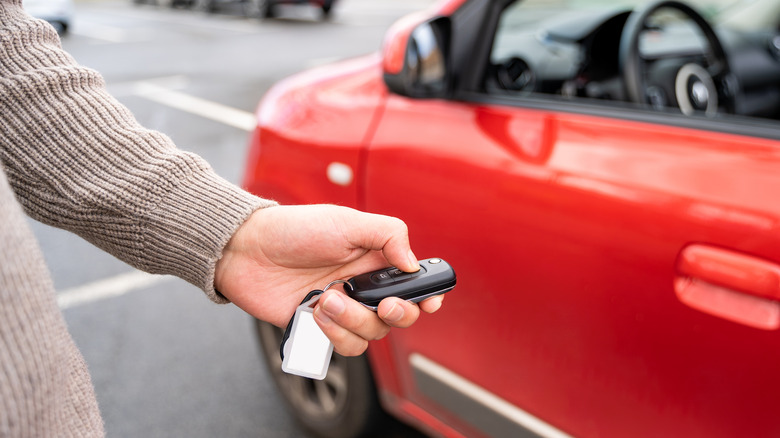 Paulgulea/Getty Images
During the great rental car shortage of 2021 and 2022, advice from the experts was to book your rental car before anything else. We were told that as soon as we decided where to go, we should book a car and lock in the lowest possible price. Terrifying stories emerged from Nerd Wallet data of zero availability at Glacier Park International Airport for the whole of July and August 2021. Meanwhile, rates of over $700 per day were found in Hawaii. When car rental was so expensive and elusive, it made sense to secure a vehicle before even looking at a flight.
The question is, does that advice still apply? Rental prices have fallen since then in many places across the U.S., meaning that those horrifying rates are mostly a thing of the past. Shortages have also been alleviated. Booking your car before your flight is probably no longer necessary.
Booking rental cars and flights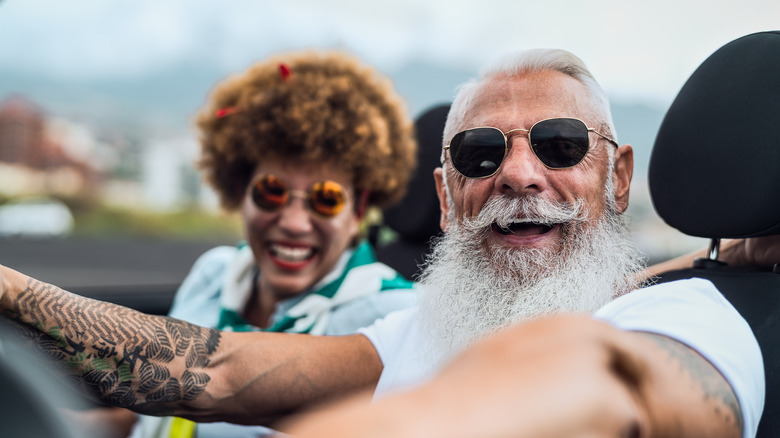 Alessandro Biascioli/Getty Images
The best thing to do if you need to rent a car when you travel is to check the airline ticket prices and the rental car prices and book them at the same time. You'll need to get your math hat on and calculate flight costs and rental car rates together to determine the cheapest time for you to visit your destination.
If at all possible, be flexible with your dates; often, shifting your flight just a day earlier or later can unlock some savings, particularly if you choose to fly on the traditionally cheaper days of the week. Prices for rental cars also fluctuate, so build in as much flexibility to your itinerary as you can.
Another tip is to look further afield when it comes to both airports and car rentals. Flights and rental cars might be cheaper at one of New York's airports than at another. Look at airports around the city or area you want to visit. Flying to Fort Lauderdale instead of Miami, for example, may unlock savings on cars and flights.
Finding cheap rental cars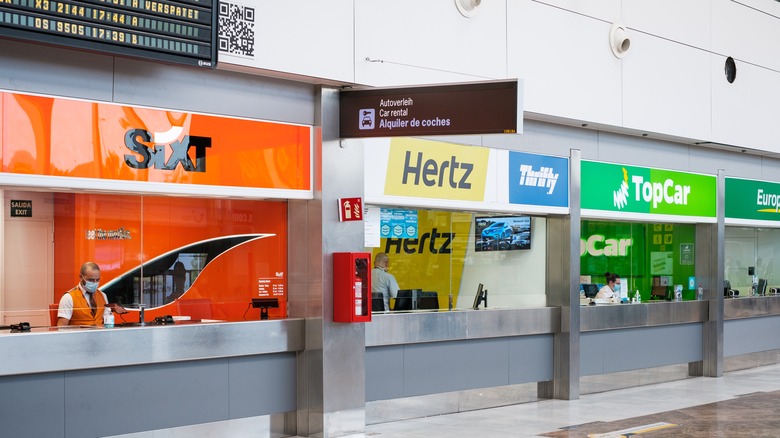 hanohiki/Shutterstock
While conventional wisdom suggests booking rental cars around three months before your trip, data from Nerd Wallet shows that hanging on to book until three days before your trip could save you money. The savings on a week-long trip averaged out at $75. While that is a good chunk of change, we only recommend waiting in specific situations: You're traveling off-season and you don't care what vehicle you end up with. In other circumstances, we stand by our advice of booking your car when you book your flight. However, one tip is to make sure to book a fully refundable or pay-at-counter car rental, and then keep checking to see if prices drop nearer your travel dates.
Our final savings tip is that it might be cheaper to rent from a downtown location rather than at the airport. While you're checking flights, look at on- and off-airport car rentals and compare the difference. If you can travel cheaply into the city, renting from a downtown location could save you quite a bit of money.