Use This Search Engine To Find The Best Price For Your Flights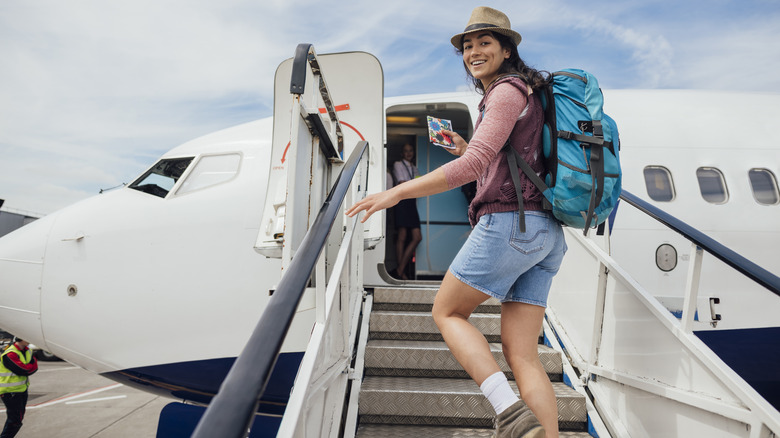 Solstock/Getty Images
You've probably seen people on your Instagram or TikTok feeds and have wondered what the secret is to traveling frequently, especially if you are on a budget. While there are plenty of hacks to travel cheaper, one hurdle that seems to be tough to jump over price-wise is booking flights. How do people find cheap flights? What are the secrets to ensuring you're getting the absolute best deal out there when it comes to flying? While there are several airline booking hacks out there (like the outdated myth of booking flights on Tuesdays), using one particular website is a foolproof way to be rest assured that you are indeed getting the best bang for your buck.
Momondo is not your average travel search engine. Instead, after you search for your flight, Momondo compares the prices to hundreds of online travel agencies (OTAs), which, in many cases, can uncover more affordable rates. So, how exactly did this website crack the code to getting such great flight deals? Let's dig in.
How it works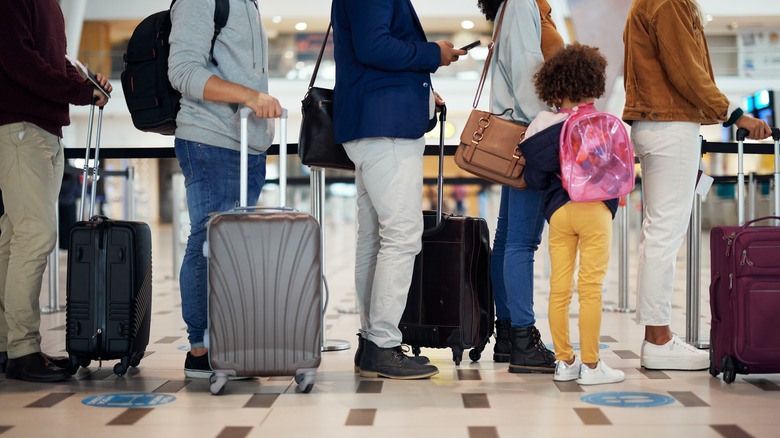 PeopleImages.com - Yuri A/Shutterstock
Momondo might appear to offer the same old search bar, with a destination of departure and destination of desire, along with dates, and if you want a roundtrip or one-way. What separates Momondo from the rest is that within seconds, your flight search triggers a scan of hundreds of travel sites online to compare prices, offering a wide range of options. Prices are compared across a plethora of travel sites, including airlines' websites themselves, or even from other travel sites. That might seem like Momondo is giving away clients to its competitors, but Momondo does not actually charge a fee to you, the user, to use their site. They simply exist so you can find the best flight deals, and so you can save that extra money for an extra piña colada by the pool when you finally make it onto your well-deserved getaway.
Momondo typically lists the flights in accordance to comfort levels paired with the best price, so factors like flight duration and number of stopovers play a part in their chronological order. However, users can filter out the flights they want, whether it be nonstop, late-night departure, and/or early morning arrival, or, of course, everyone's favorite: cheapest.
If your price still isn't in your budget, try these hacks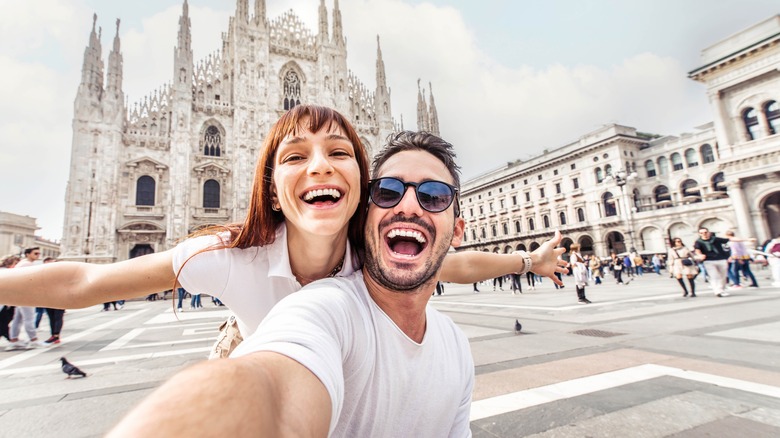 DavideAngelini/Shutterstock
If you still aren't happy with the price of your flight, there are other hacks you can try. One of the best ways to score a cheap flight is to travel somewhere in the off-season. For example, if you're only searching for tickets to Italy in July or Brazil for New Year's Eve, there's a very good chance you're not going to get a great price. However, if you are flexible on your destination and are willing to travel somewhere when it's not peak season, you can typically score a much lower flight price.
It also helps to be flexible on dates. Do you absolutely have to leave on April 23, or can you possibly leave on April 21 or 22, or even 25? If you change your dates just a little bit, you'll be surprised at the money you can save on flights.
If you see you have a layover in Warsaw, Poland, but your final destination is in Bucharest, Romania, sometimes, flights have better deals when you split them up (i.e. book one ticket to Warsaw, and a separate ticket to Bucharest). Note that this can be risky because if that first flight is delayed, the airline will have zero liability to help you get a new flight, which in the end, could end up costing more. However, if you're willing to chance it, this is a pretty good way to save a few bucks on flights.