Paris Is More Than Just Croissants And Escargot: Here's What Else You Should Try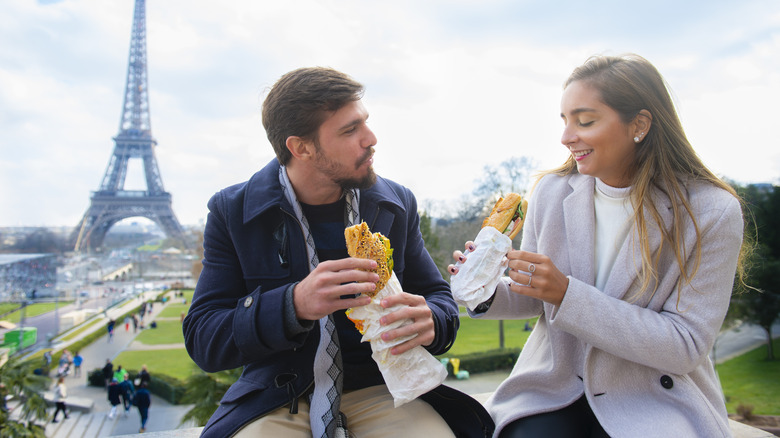 Brasil2/Getty Images
When one thinks of French food, staples such as croissants, macarons, cheese, wine, and baguettes might come to mind. Maybe those who know a little more about the cuisine might think of escargot and beef bourguignon. While these are some of the most common and frankly iconic French dishes, there is so much more to French cuisine than the obvious. 
France is a large hub for immigrants, primarily coming from Algeria, Tunisia, Morocco, Portugal, Turkey, Spain, and Italy. In March 2023, a study conducted by INSEE (National Institute of Studies and Economic Studies) stated that one in 10 people living in France are immigrants (via Le Monde). Because of this, French food has become a blend of cultures over the years, and in no place is this more prevalent than in the capital, Paris. The city has many dishes that fly under the radar in favor of French onion soup and Quiche Lorraine. If you're visiting and want to experience Paris like a Parisian, there are several other options worth discovering.
The influence of immigrants in French cuisine today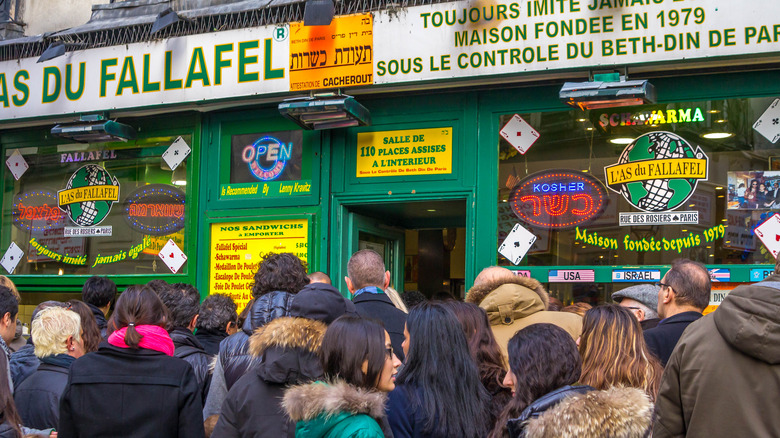 Jptinoco/Getty Images
Paris is home to over 40,000 restaurants, making it overwhelming to choose the best of French cuisine. To alleviate decision fatigue, consider booking a food tour. Both City Experiences and Devour Tours offer an "Ultimate Food Tour" of the city. This tour showcases some of the city's classic establishments, such as those offering croissants and beef bourguignon, as well as off-the-beaten-path stops that may otherwise be missed. Food tours are excellent for groups, but they're also great for solo travelers in Paris seeking to meet like-minded individuals.
Don't miss Maison Aleph, run by pastry chef Myriam Sabet, which combines classic French pâtisserie techniques with Syrian flavors. Maison Aleph's iconic offering is pastry "nests" made with kadaif (shredded phyllo dough), filled with various pastry creams and toppings. These delicate bite-sized pastries offer flavors such as cardamom, pistachio, rosewater, and zaatar with French elegance. Another overlooked nosh in Paris is one of the most popular street foods in the world: the falafel. Paris's Jewish quarter has endless falafel options, but one of the best (without long lines) is MI-VA-MI.
If you want to keep it classic, here's where to go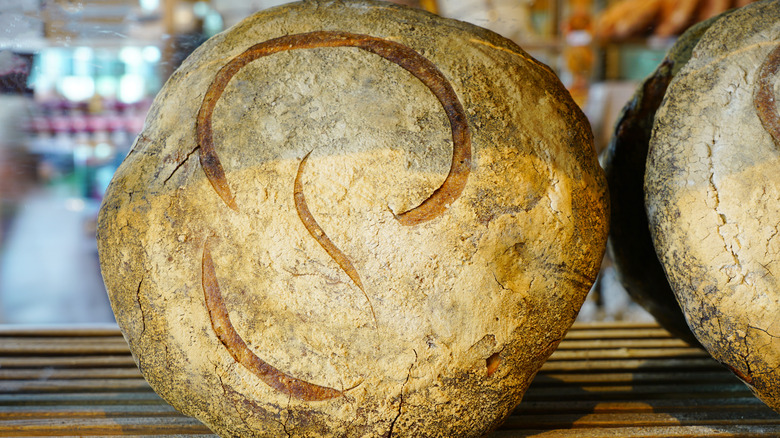 EQRoy/Shutterstock
If you're looking for classic French food in Paris, some spots do it better than others. For the best beef bourguignon in the city, head to Café des Musées, a no-frills establishment that has been serving up hearty dishes since 1924. Additionally, no day in Paris is complete without a croissant. For a historic spot, mosey over to the sixth arrondissement's Poilâne and try its classic croissant and chocolate-filled pain au chocolat to see which one you prefer.
Finally, many people come to Paris to try a proper French crêpe. While you can find Nutella-stuffed crêpes all over the city, for a unique variation of the dish, venture to the city's oldest food market, Marché des Enfants Rouges. Toward the back of the market, you'll see a sign that says "Moroccan crêpes here." That's where you'll want to go to try some of the city's best. The dough is not as thin as the typical French crêpe and provides a nice chew. Instead of sweet fillings, these crêpes are filled with warmly spiced vegetables cooked down in tomatoes, onions, and garlic.