Visit This Top-Ranked Amish Town To Enjoy The Pleasures Of A Simpler Life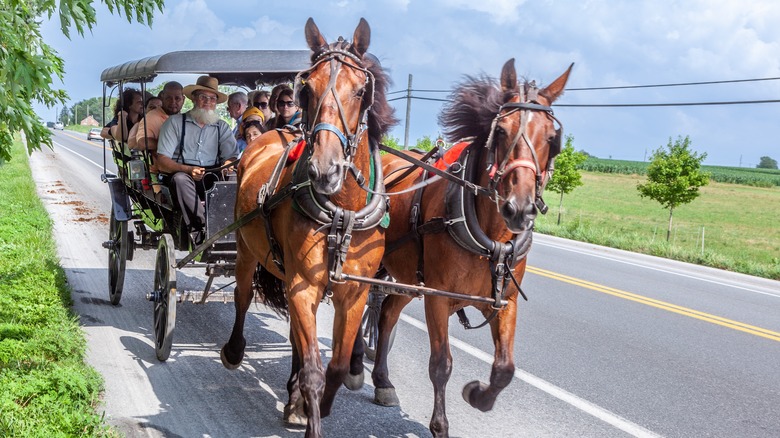 travelview/Shutterstock
The Amish fascinate many people because of the way they live. Since arriving in the country in the 1700s, the Amish have made few changes to their lifestyle. It's common to see them still riding horse-drawn buggies, working on farms or in cottage industries, wearing plain clothing, and using limited technology. Visitors often feel nostalgic when they see the Amish folks and imagine or reminisce what their grandparents' lives might have been like decades ago.
Because they're still living the way they've been for hundreds of years, the Amish people provide a chance for visitors to see and experience activities you won't get to do anywhere else in the country. You can find many Amish communities in Lancaster County, Pennsylvania, where the biggest and oldest population of the Amish live. The Amish live in Lancaster, Intercourse, Bird-in-Hand, Manheim, Strasburg, Ronks, and other rural areas. So, whether you're going on a day trip or an overnight stay, Lancaster County can satisfy your cravings for a simpler life — even for a short while.
Amish activities you can do on a day trip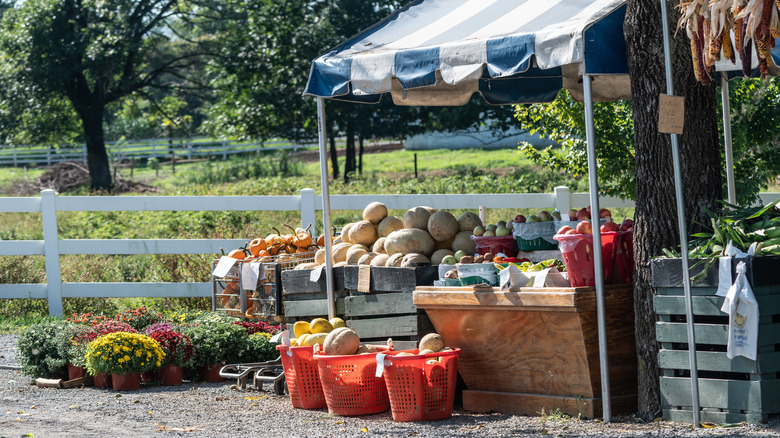 Amy Lutz/Shutterstock
A must-do when in Pennsylvania Dutch Country is to take in the views of its scenic and peaceful countryside from a horse-drawn buggy. This activity only takes an hour or two, so it's a good overview of the Amish community. During the buggy ride, try to spot the Amish homes with their green window blinds and ask your driver guide any questions you might have about the Amish and their way of life.
When you're in the backroads, look out for roadside farm stands selling fresh seasonal produce, beautiful blooming flowers, yummy homemade goodies (including traditional Amish fare), and a cold glass of root beer or lemonade. And, if you want an even closer look, join any farm and village tours on offer. For instance, The Amish Village in Ronks offers a tour of its 12-acre property that features an 1840 Amish farmhouse, a barn, a one-room schoolhouse, a windmill and waterwheel, and more.
If you want to get something home as a souvenir or memento of your trip, head out to Kitchen Kettle Village in Intercourse to check out Amish wares, including their famous quilts, Lancaster yarns, and handmade furniture, to take home. There are also jellies and jams available, and don't forget to grab a slice or a whole shoofly pie to eat or take home.
Stay on an Amish farm for a more immersive experience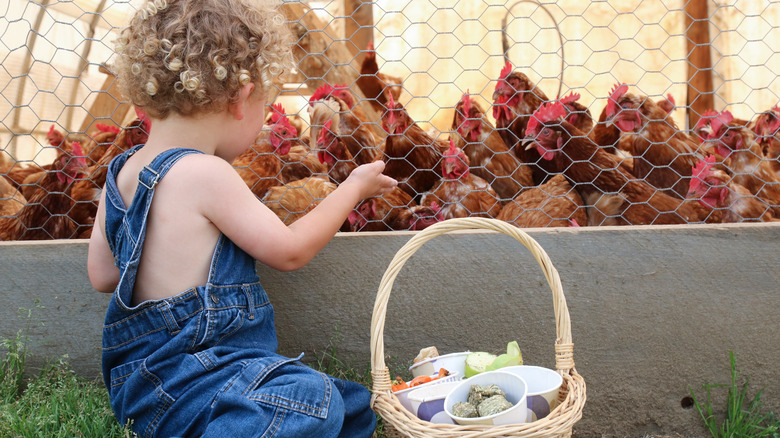 Olga Enger/Shutterstock
If you want more than a taste of the simple life, an Amish farm stay might be your cup of tea. While you typically won't be staying at an Amish home per se, you'll still be housed in their land in a separate building, usually a bed and breakfast. Some farm stays feature rooms in historical buildings, such as the 1760s guest house at Landis Farm in Manheim or a room with views of sprawling farmlands. And you'll also most likely be able to meet and interact with your Amish hosts during your stay.
You'll find several farm stay experiences in Lancaster, allowing guests to help with chores, such as feeding the farm animals, milking the cows, or gathering eggs. Farm stays like Verdant View Farm in Paradise also offer guests breakfast fresh from the farm. And, if you're traveling with young kids, Rocky Acres Farm Bed & Breakfast in Mount Joy features rooms that sleep three to six people. Plus, kids will enjoy hay rides and a playhouse.