This Coast-To-Coast Walking Tour Will Give Beautiful Views Of England's Countryside
The countryside of England affords residents and visitors alike some of the most stunning and spectacular scenery to be found within its small frame. From the majestic mountains in the north to its stunning coasts in the south: England's landscape is varied, wild, and captivating.
And, if you've ever fancied hill walking, mountain climbing, or as its more commonly called in England — fellwalking — then the 197-mile Coast to Coast Walk originated by British fellwalker, guidebook author, and illustrator Alan Wainwright promises to give you some of the most beautiful and peaceful views found within the northern English countryside.
From the Cambrian coast in the west to the North York Moors National Park on the east coast, as reported by The Guardian, the Coast to Coast Walk — recently awarded National Trail Status — is a fellwalker's dream come true, inspiring hillwalkers from all over the world to take on this incredible journey.
A 197-mile journey through three national parks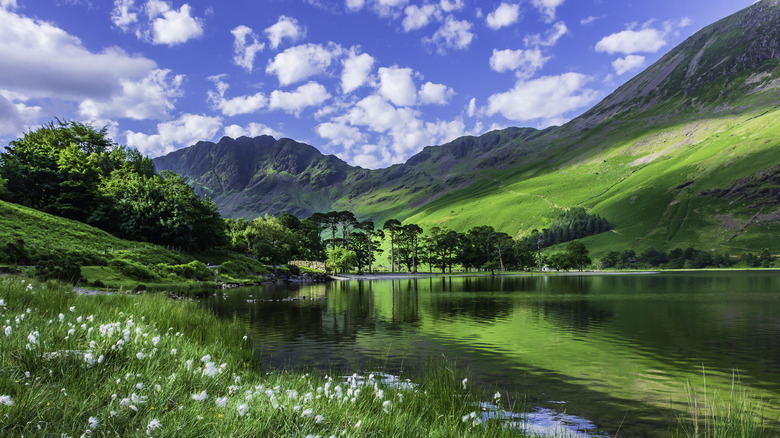 Jazzlove/Getty Images
Whether you're a seasoned hiker or a novice walker, the Coast to Coast Walk — or C2C as experienced walkers refer to it — is a long-distance marathon that traverses three of England's most exhilarating and treasured national parks according to Coast to Coast Path. Beginning from the west coast of England, and finally ending on the east coast, the Lake District, Yorkshire Dales, and North York Moors have some of the most diverse ecosystems in England, as well as breathtaking landscapes.
Fellwalkers will find themselves encountering rolling hills, mountains, deep valleys, spectacular lakes, waterfalls, meadows, heather moors, magical woodlands, an abundance of wildlife, ancient sites, and quaint mountain and seaside villages dotted throughout the countryside. Of course, like any destination you travel to, there are always the best and worst times to experience this fascinating walk, and according to Wilderness England, both spring and autumn seasons are ideal times to take on the challenge of the C2C.
All you need to know before walking the C2C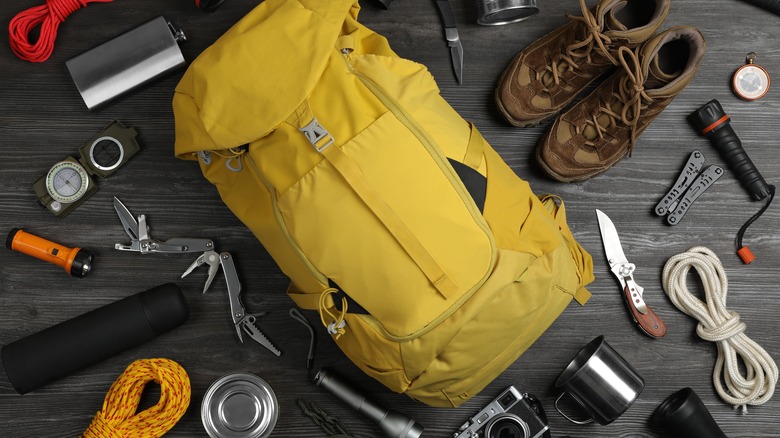 New Africa/Shutterstock
While this all sounds like a fairytale experience, even the most diehard hikers have found this 197-mile walk across England's countryside to be quite challenging, according to UTracks. Whether you're taking on the faster-paced 15-day leg with 12 stages or the unrushed 18-day journey with 16 stages, walkers are encouraged to be prepared for changes in weather, rugged terrain, steep ascents and descents, crowded paths during peak seasons, and unexpected delays.
Training yourself in advance of the walk is highly recommended, and proper attire, durable, comfortable footwear, supplies, and hiking gear are essential, as advised by The Walking Gardner. And even though the Coast to Coast Walk may seem to be a strenuous and demanding hike, its astounding views, and meditative, serene moments are indeed a memorable adventure that one should experience, and is not to be rushed, instead, it should be appreciated for what it is: The inspirational walk of a lifetime.