Here's The Best Time Of Year To Apply For A Passport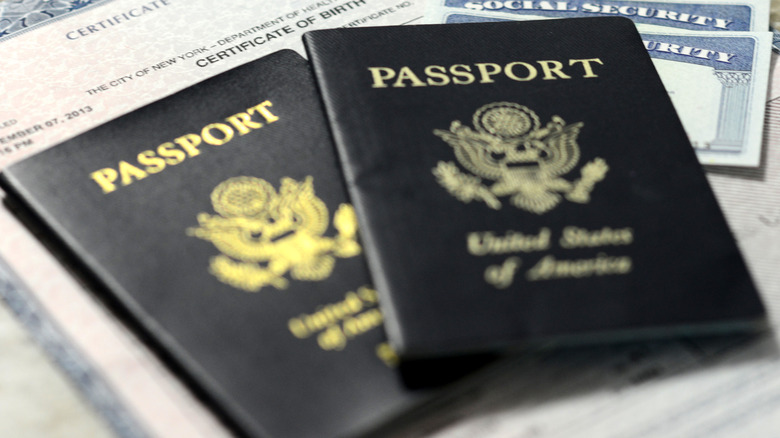 Reptile8488/Getty Images
When it comes to traveling abroad, the rule of thumb is that you have to ensure that your passport has at least six months left in terms of validity. But these days, U.S. passport renewal can take a similar time frame, especially if you're renewing during peak season, aka summer. A process that used to take a handful of weeks can now stretch into nearly half a year, which can be frustrating to those who have immediate international flights.
In a statement in July 2023, the U.S. State Department noted that they are receiving a surge of applications, hence why your passport might keep getting delayed. "We are receiving approximately 400,000 applications each week, following higher-than-normal volumes in January through May 2023 that exceeded 500,000 applications a week," the department tweeted, adding that they are working double time to clear the backlog. "Our staff is working hard to address the current surge in demand. From January through June, we authorized 30,000 – 40,000 overtime hours each month. And we are focused on hiring, training, and retaining staff. We have increased staffing levels and have hundreds of additional staff in the hiring pipeline."
If you happen to be one of those people looking to renew their passport, there's hope. You may not have a lot of luck when you renew in the summer, but the situation apparently turns around when fall hits, thanks to the drop in demand.
There's lower demand for passports in the fall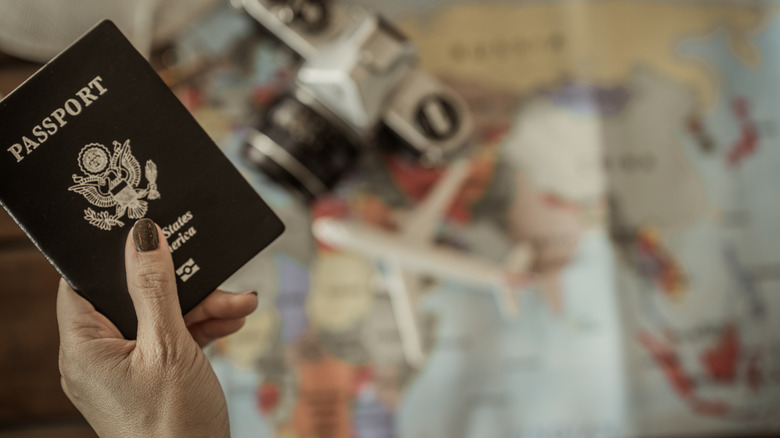 shutter_o/Shutterstock
Travels abroad tend to wind down significantly after summer, making it an opportune time to have your passport renewed. Even the State Department dished on its website that processing times are much speedier when the temperature drops. The fewer applications the agency gets, the faster they are able to process renewals.
The rise and fall in demand apparently happen every year, according to U.S. Secretary of State Antony Blinken. "Historically, the demand's been cyclical, the busy season is kind of March to late summer. Basically it's full time now," he said during the House Appropriations subcommittee budget hearing in March 2023 (via CNN).
With this in mind, you don't want to apply in the middle of the busy season, lest you want to part with your passport for too long. It may be better to be a bit more patient and wait until the fall when you can get it much quicker. And besides, once you get your new passport, winter will have already arrived, so you can go ahead and jump on the plane and chase summer elsewhere.
Take advantage of special passport acceptance fairs if applying for a new one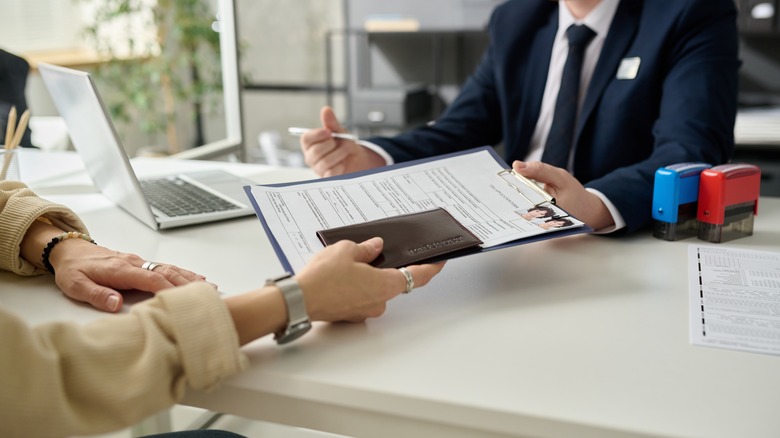 Media_Photos/Shutterstock
In another effort to speed things up, the U.S. State Department has also launched a program they call Special Passport Acceptance Fairs, which are aimed at individuals and families looking to apply for a passport for the first time. These fairs are held in public establishments like post offices, libraries, and local government offices, and for some of these fairs, you can simply walk in to apply without making an appointment. Some fairs require prior appointment bookings, however, so it's best to check the website to be sure.
It's unclear whether these fairs accept renewal applications, but the website notes that people hoping to renew may do so via mail. But don't fret, it looks like the State Department is already ramping up its project that will bring passport renewals online. The agency initially launched a pilot program for it, but "halted it to make sure that we can fine tune it and improve it before we roll it out in a bigger way," Antony Blinken said in the subcommittee hearing. "We expect that 65% of renewal customers for passports will be able to do so online once this program is fully up and running."