Here's Why Your Passport Application Keeps Getting Delayed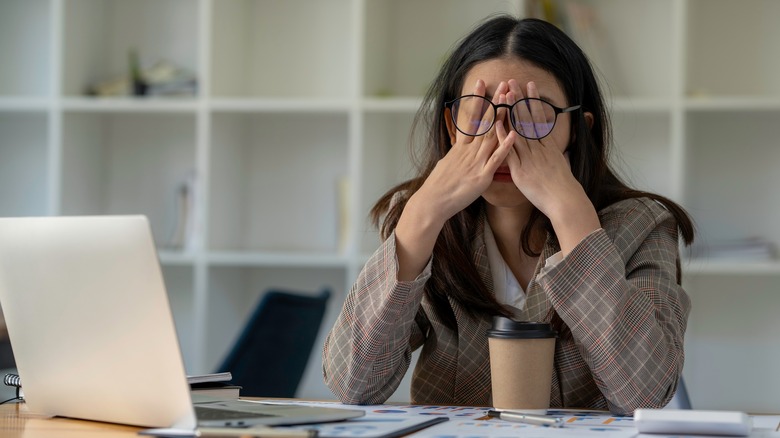 CrizzyStudio/Shutterstock
Waiting to receive your passport can be a nail-biting experience, especially if you've already planned an international trip. Even if you've carefully planned ahead, there are several reasons your passport application may be delayed, and unfortunately, many of these reasons are out of your control.
In the past, passport processing times were generally easy to predict. You could expect delays during peak processing times, which were seasonal and cyclical. According to the U.S. State Department, the agency usually experiences annual surges in passport applications from the end of winter into the summer. However, in recent years, the demand for passports has steadily overwhelmed the agency, making predicting delays nearly impossible. With more people traveling internationally, this unpredictability may be a new normal rather than a trend.
To minimize passport application delays, it's important to understand why delays occur and plan accordingly. Everything from demand surges to unacceptable passport pictures can delay your passport. While circumstances dictate some delays, there are ways to minimize the risk of a delay impacting your trip. 
Passport delays due to demand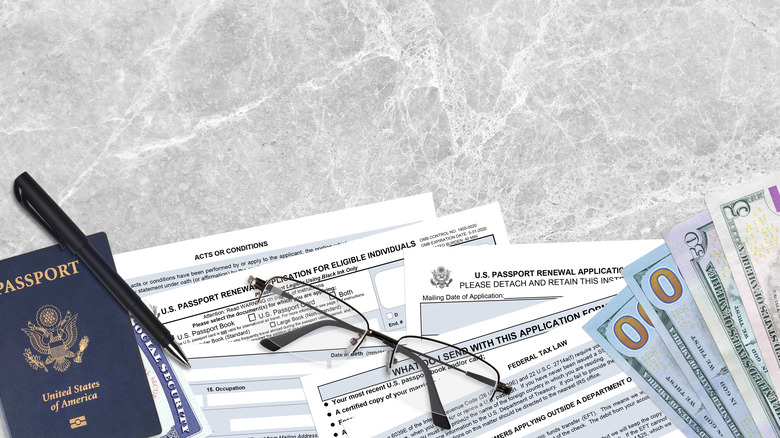 Mehaniq/Shutterstock
A simple surge in passport applications is a common reason for delays. While you may not consider the human element when thinking of the slow gears of bureaucracy, human beings are processing your application. Inclement weather, natural disasters, and government holidays can affect a processing center's workforce. When you mix unforeseen circumstances with surges in demand, processing centers can quickly become backlogged.
Last year, the U.S. State Department processed more passport applications than ever before (or since 1974 when it started keeping track). The American demand for traveling abroad shows no sign of slowing, though staff increases may help to reduce delays. Currently, the standard time to process a passport is 10-13 weeks, while expedited processes take 7-9 weeks. Again, this is only a snapshot, but travel trends suggest these longer timeframes may continue.
The best way to deal with delays outside of your control is to plan (way) ahead. Whether you're applying for your first passport or renewing, we recommend applying at least six months before any planned trip abroad.
Although it may be tempting to put off renewing your passport until after your trip, it's essential to know the passport expiration policies of other countries. For instance, a U.S. passport must stay valid for 90 days past the day of your departure when visiting European countries in the Schengen Area. Some Asian and Middle Eastern countries require six months of validity.
Passport delays due to application mistakes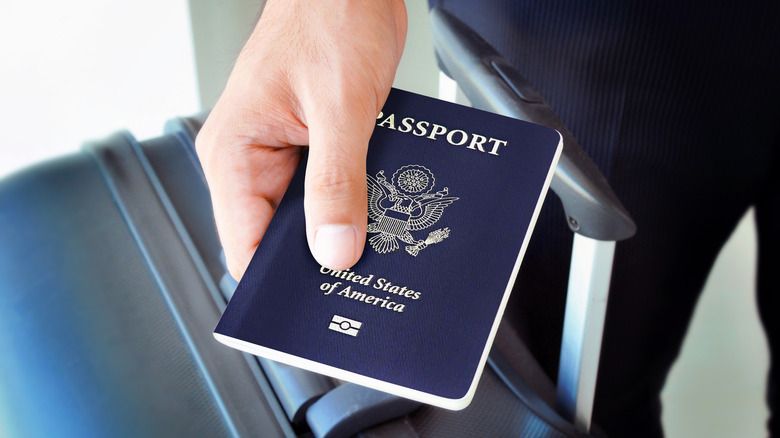 Atstock Productions/Getty Images
While you can't control inclement weather, staff shortages, or surges in demand, you can avoid delays due to making application mistakes. When applying for a new or renewed passport, your application must be accurately filled out and comply with all application guidelines. Not submitting your social security number, misspelling your home address, and other careless errors can result in a delayed passport.
One common mistake people tend to make is supplying unacceptable passport photos. The guidelines for passport photos, from background color to head size, are strict. Simply submitting a passport photo with eyeglasses will delay the process. In almost all circumstances, having a professional take your passport photo is wise. Overall, you'll need to comply with application guidelines precisely to avoid delays.
Delays in passport applications can be a headache, but delays shouldn't be trip-canceling. Since predicting delays is now nearly impossible, don't flirt with tight timeframes. If you give yourself enough leeway and carefully follow guidelines, your passport should arrive in no time (or, at least, in time).