Keep Small Snacks Organized On A Road Trip By Repurposing A Tackle Box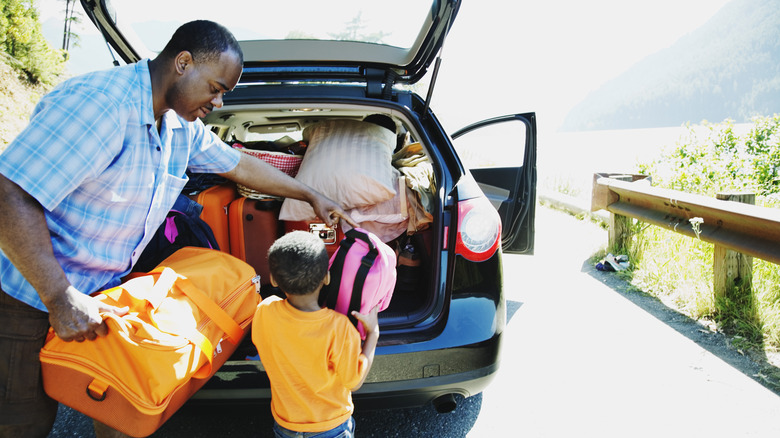 Jupiterimages/Getty Images
A road trip simply wouldn't be the same without an epic playlist, loved ones, and a selection of your favorite snacks. A road trip is the perfect way to travel, but on long drives, there isn't much to do besides watch the scenery, so looking forward to some tasty treats along the way can make the journey all the more fun, and what better way to keep your snacks organized than to create a fun DIY smorgasbord of tasty goodness.
This summer, tackle box charcuterie boards took the internet by storm; they're as Instagrammable as they are delicious, after all. Not only do these handy boxes make the perfect way to pack your munchies for boat trips, outdoor parties, and potluck-style picnics, but they're also the perfect solution for keeping snacks organized during your road trip.
With this simple and affordable DIY, you can bring along a variety of snacks and keep them all separated in their compartments. Adults and kids alike will love having so many different snack options to choose from, and everyone can benefit from this space-saving alternative to bulky bags and boxes of food scattered throughout the car.
How to make your DIY snack tackle box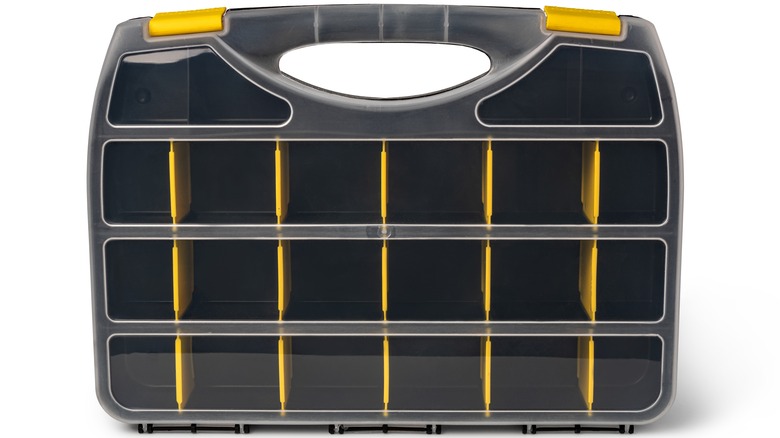 gresei/Shutterstock
Packing your snacks in a tackle box doesn't only keep the car mess-free and organized for your road trip, but it's also super cost-effective. Creating them is easy and can be a fun activity for the whole family. Little ones will surely enjoy making custom snack selections for the road trip.
To get started, you'll need to purchase a tackle box; you can do one box per person or choose a larger one for everyone to share. Tackle boxes can be bought in most big box stores or outdoor supply stores like Bass Pro Shops or Cabela's. You can also easily find them online. Prices on Amazon start around $4.
Once you have your tackle boxes, give them a good wash and pull out your favorite snacks. You want to choose a variety of flavors with healthy options and treats. Small candies, nuts, dried fruits, cookies, and crackers make excellent choices. If you have a cooler in the car, you can make a gourmet snack box for adults with meats, cheeses, fruits, and olives.
Once you've selected your snacks, place them in each compartment. When you aren't chowing down, you can easily store the tackle snack boxes under the car seats so the vehicle stays free from clutter.