The Best Labor Day Weekend Getaway Destination In The Midwest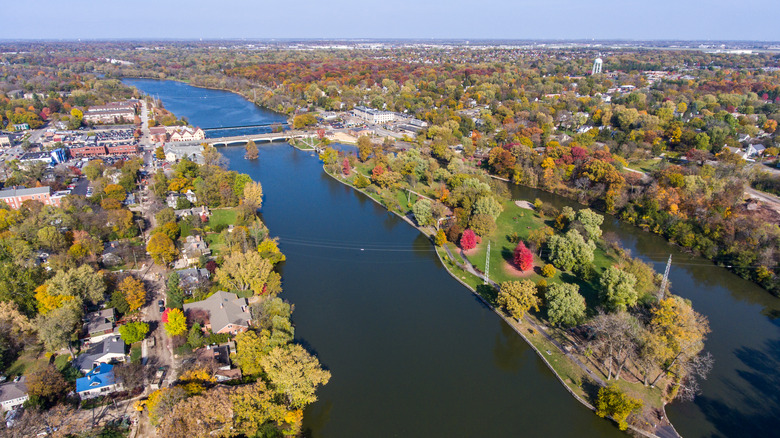 Roscoe Kramboe/Shutterstock
Labor Day weekend is the perfect time to relax and get your last taste of summer in before fall ushers in colder weather. Chicago and other tourist destinations in the Midwest can make for a fun weekend trip. However, Labor Day weekend often means there will be larger crowds and events packed to the brim, which can be not so relaxing after all. If you want to escape all the hustle and bustle for the September holiday, head to the quaint little town of Geneva, Illinois. Whether traveling with family, friends, or taking a solo trip, Geneva is the best Labor Day weekend getaway destination in the Midwest.  
Geneva — not to be confused with Lake Geneva in Wisconsin — is a small city located about one hour outside of Chicago. Despite having a population of just 25,000 people, Geneva has a wide array of attractions, activities, and events for people of all ages. There are plenty of activities to add to your itinerary that will ensure your Labor Day weekend trip is memorable.
Places to go in downtown Geneva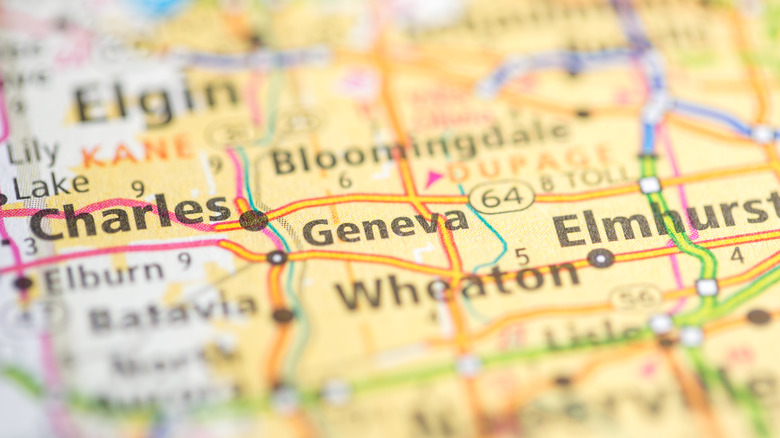 SevenMaps/Shutterstock
This Midwestern gem has a vibrant downtown scene with plenty of shops to check out. This includes antique and consignment shops, high-end fashion boutiques, wellness and beauty-focused shops, home décor stores, and more. For foodies, Geneva has no shortage of local restaurants, bars, and dessert shops that are all within walking distance of each other — and within walking distance of a majority of the stores. Before hitting up the shops, you can grab a quick meal at one of the local diners, and a specialty coffee to-go. If you want to splurge on a meal that's a little more lavish, there are fine dining options. Atwater's Restaurant at Herrington Inn and Spa is a sought-after dining venue due to its gorgeous views of the Fox River. Conveniently, the City of Geneva created a digital map of the town, highlighting local venues and must-see historical landmarks that are sprinkled throughout downtown.
During Labor Day weekend, the Fox Valley Folklore Society hosts the Annual Fox Valley Folk Festival. Free to attend, visitors can enjoy all the live folk music and storytelling the festival has to offer on Island Park, a picturesque riverside retreat in the middle of the city. This event is great for both adults and families. 
One-of-a-kind attractions for nature lovers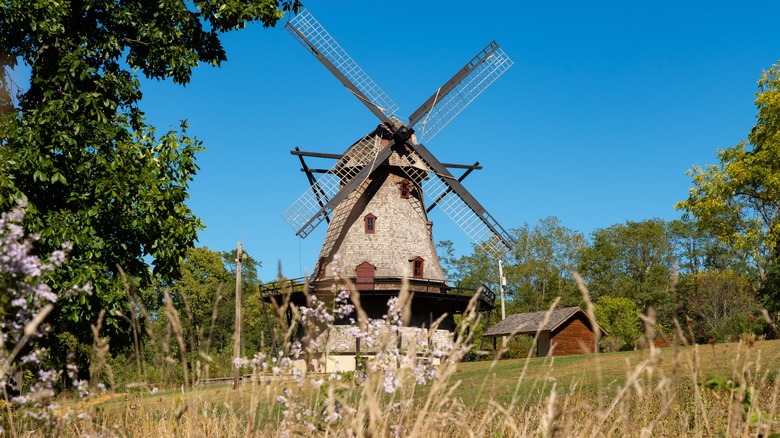 Eddie J. Rodriquez/Shutterstock
Moreover, Geneva has a number of attractions that will appeal to nature lovers who've set out to have a quiet holiday. Accessible from downtown Geneva, the Fabyan Forest Preserve is a popular attraction for visitors and is home to one of the town's most notable landmarks: a five-story Dutch windmill built in 1870. The preserve also houses the Fabyan Japanese Garden. This tranquil garden, designed over 100 years ago, features lush Japanese landscaping, a ginkgo tree, and weeping spruces, as well as a traditional Japanese moon bridge and tea house.
With Labor Day just around the corner, it's best to find your accommodations in Geneva sooner rather than later. While you can book a room at a standard hotel, you may want to consider staying at one of the small town's several historic inns, or at a quirky bed and breakfast. Though Geneva may not be your typical Labor Day destination, it's the perfect Midwestern escape for travelers seeking out a unique experience.