Tourists Should Know About Europe's Most Underrated City For Foodies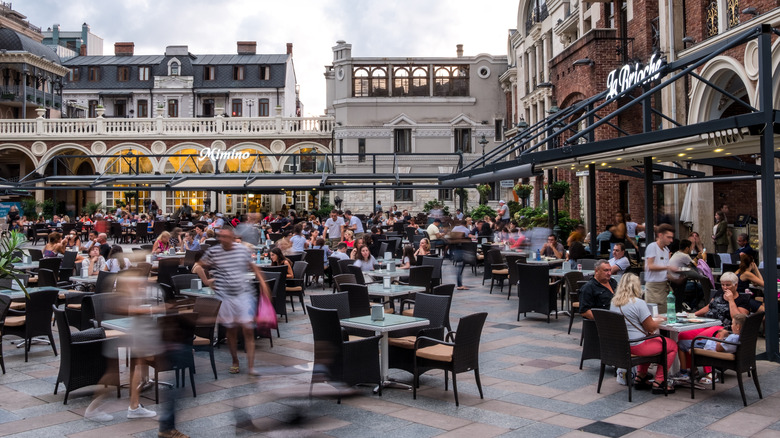 In Green/Shutterstock
As food tourism becomes increasingly popular, cities like Rome, Paris, and San Sebastian are widely known for having some of Europe's best cuisine. However, Batumi, Georgia, is a lesser-discussed European foodie destination. This underrated Georgian city boasts hearty dishes and some of the world's oldest wines, all without breaking the bank.
Those who consider Georgia a worthwhile destination (not only for its food but also for its rich culture and beautiful landscape) likely think of Tbilisi. However, Batumi, the capital of the Adjara region, is a port and resort city located along the Black Sea. Its food scene is out of this world, yet many travelers overlook it. Georgian cuisine is heavily influenced by flavors from the Mediterranean, along with Turkey and the Middle East. Common ingredients include walnuts, red peppers, and fresh herbs such as fenugreek and coriander. Batumi is one of the best places in the country to enjoy a great meal.
What to eat in Batumi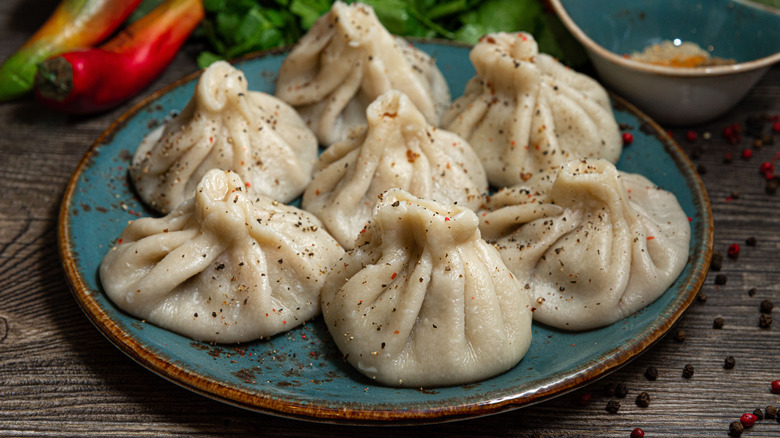 Ekaterina Kubatina | Kubatina.com/Getty Images
Batumi offers all of the classic Georgian dishes and a few extra thanks to its seaside location. One of the most popular places to enjoy fresh seafood in Batumi is the Batumi Fish Market. Although Georgia is not particularly known for its fish dishes, seafood is plentiful in this seaside resort town.
Khachapuri is one of the most classic Georgian dishes, and while the country has several variations of it, Batumi is best known for Adjarian khachapuri, as it is located in the Adjara region. Adjarian khachapuri is an open-faced, football-shaped baked white bread stuffed with a combination of cheese, egg, and butter. It is said that Adjarian khachapuri looks like a boat, with the egg yolk representing the sun setting over the Black Sea.
No visit to any Georgian city is complete without trying khinkali, the famous Georgian dumplings. Khinkali are shaped like mini purses with a thick outer layer of chewy dough filled with meat and broth. Khinkali House Kalakuri in Batumi is one of the best spots in town to enjoy this classic Georgian dish.
What separates Batumi from other Georgian cities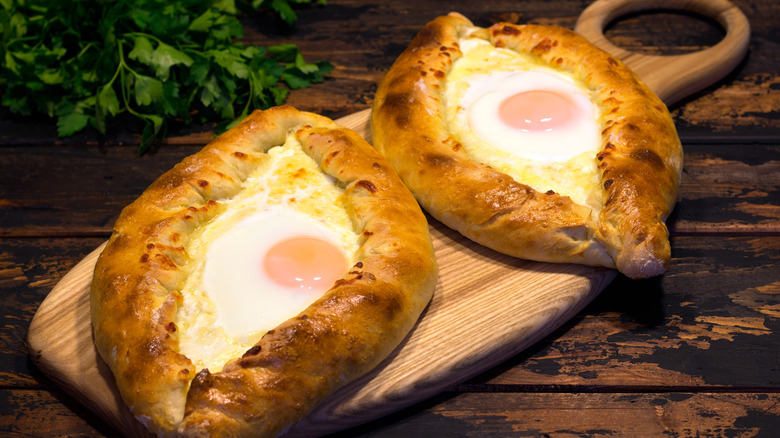 Andrey Lebedev/Getty Images
Batumi has been referred to as the "Black Sea Las Vegas" thanks to its upscale resorts and casinos. As a result, the dining options in Batumi are a cut above the rest, with some dishes being over-the-top. For example, Tavaduri restaurant offers a "giant khinkali" dish that is stuffed with smaller khinkali, which is sure to surprise diners.
In addition to over-the-top dishes, there are several top-notch restaurants in Batumi, including Eclipse Restaurant, Heart of Batumi, and 360 Sky Bar, a rooftop bar and restaurant that offers stunning views of the city and the Black Sea. Many of Georgia's top chefs are also cooking up a storm in Batumi. For instance, Chef Mamia Jojou, who was recommended by the Michelin guide, has a restaurant in Batumi called Georgian Garden.
While Tbilisi may get all of the hype as one of the best destinations for nomads, Batumi remains one of the most underrated hidden gems for its cuisine. It's time to add this under-the-radar Georgian destination to your bucket list.