Is Booking Through A Disney-Certified Travel Agent Worth It?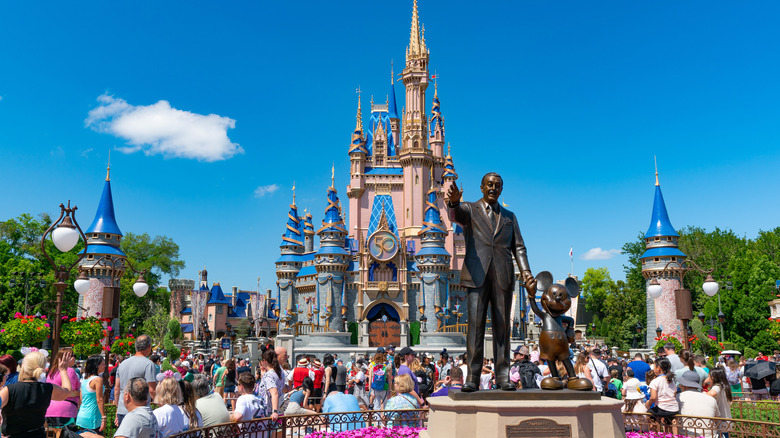 Aaronp/bauer-griffin/Getty Images
So you've finally decided to embark on a Disney vacation. Whether it be a theme park, a cruise, or a resort, there's still one little order of business left — whether or not to use a Disney-certified travel agent to take the stress out of planning. That is THE question!
"The goal of a travel agent specializing in Disney destinations is to take the guesswork out of your vacation and make it as stress-free and seamless as possible," certified Disney travel agent Mary Helen Law explained to The Points Guy. "We will take the details you give us and use them to curate a trip specifically designed for the needs and preferences of your family." 
And the best part of all — it's completely free! "There is a common misconception that using a travel agent is going to cost you," the President of Be Our Guest Vacations, British Hill, noted in a video posted to the company's YouTube account. "We do all the work for you, and it doesn't cost you any more. And on top of that, we have exclusive perks for all of our guests," she said. But how exactly does this work? The agents work on commission and referral fees to receive a portion of what travelers pay for the trip. A win-win for everyone! 
But is booking through a Disney-certified travel agent actually worth it? Here's what we found.
Disney-certified agents save you time, money, and stress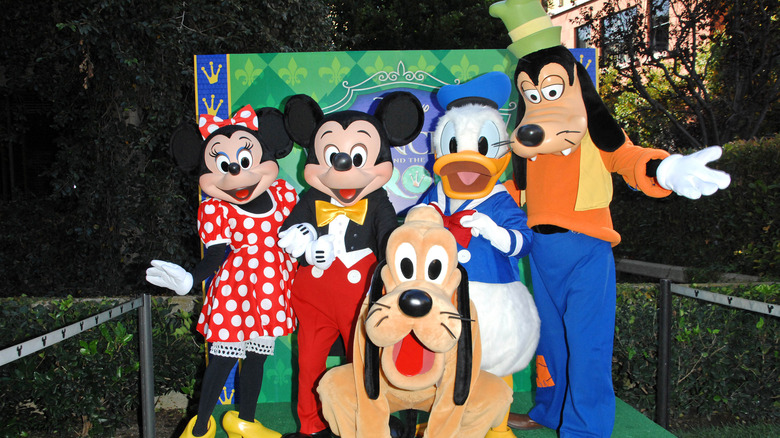 s_bukley/Shutterstock
As it turns out, using a Disney-certified travel agent can save you time, money, and a whole lot of headache — especially if you're a Disney newbie. "They can actually book all of your reservations for you," travel expert Kayla Alan explained in a video. "That way, you're not having to get online or get on the phone with Disney and wait forever and go through like 10 million different people." 
But that's not all. Disney-certified agents are always in the know about the many discounts, perks, and other promotions that Disney regularly offers and can apply them to your existing reservation. Aside from saving you time and money, Disney-authorized agents are simply a good way to avoid any headaches associated with navigating parks, like understanding the difference between FastPass+ and Genie+. At the end of the day, you don't know what you don't know. And that's what makes a Disney agent so invaluable. 
One caveat is to make sure the agent is a true Disney specialist. You'll know the agent is genuinely Disney-certified because their website should have the "Authorized Disney Vacation Planner" label and their EAR-marked status. The EAR-marked program has several levels, from bronze all the way up to diamond, and ensures that the agent has undergone rigorous training and has lots of Disney-planning experience. In short: They know their Mickey Mouse stuff! 
Disney-certified agents are worth it for some but not all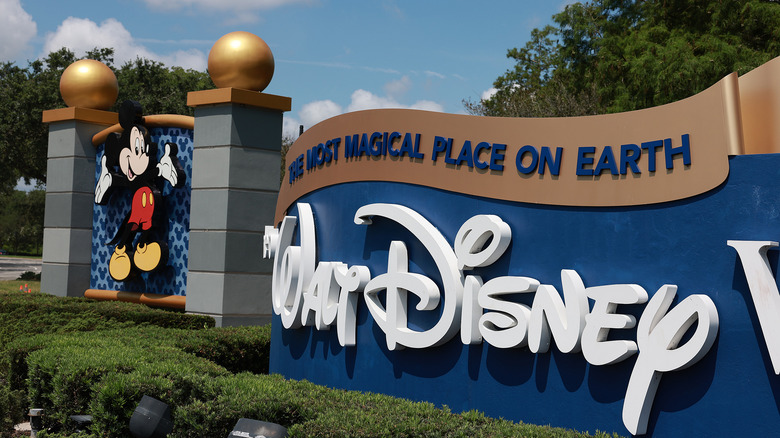 Joe Raedle/Getty Images
All in all, most vacationers stand to gain from utilizing a Disney-certified travel agent. All you have to do is step aside and let the professionals work their Disney magic. 
But speaking of relinquishing control, there are a few scenarios where using a Disney-certified travel agent might not be the right choice for you or your family. For example: type A travelers who have a hard time leaving their fate in someone else's hands; well-versed Disney goers who don't really need any inside tips, tricks, or advice; and those vacationers who are of the "my plan is to have no plan" mentality. If your objective is simply to show up and let the Disney air move you, a Disney-certified travel agent probably isn't necessary. It should also be noted that if you're planning on booking things outside of Disney, like your hotel or other activities, then you might also want to opt out of using a Disney agent unless they offer a la carte planning services.
Happy Disney days!