The Best Time To Book Your Cruise Is Earlier Than You Think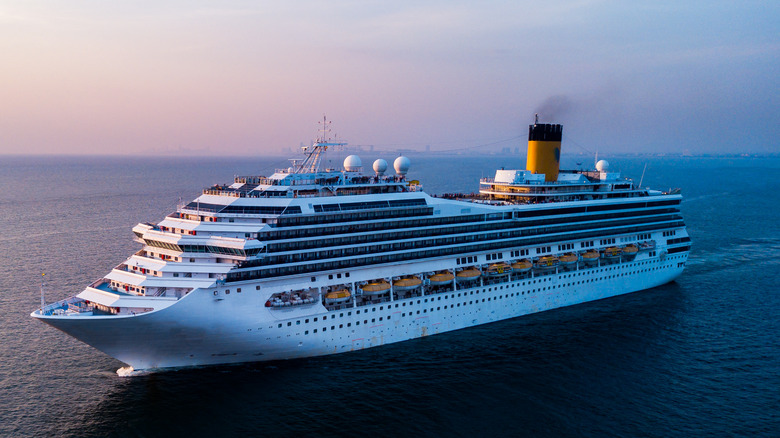 apiguide/ Shutterstock
Whenever you're planning to book a trip, it's typically best to promptly lock in your transportation and accommodations. Travel is a pricey investment, but, more often than not, you'll save money if you pull the trigger sooner rather than later. When it comes to booking a cruise, it's not uncommon for people to procrastinate making their purchases; On occasion, when a cruise does not fill up and is approaching its departure, the rates will drop and cruise lines will offer special incentives for travelers to purchase a ticket. This sometimes leads people to think that booking a cruise last minute will always score them a better deal.
However, more often than not, holding out is not your best bet. In reality, the cheapest rates will be offered when the cruise first becomes available for purchase. This is especially true if you are going for a popular cruise line or sailing around the holidays. These cruises, unfortunately, aren't going to be desperate to fill up their ship. You should book your next cruise as soon as you know about your trip. In fact, we recommend you book your cruise as far in advance as before you even get off of your current one.
You can get a discounted downpayment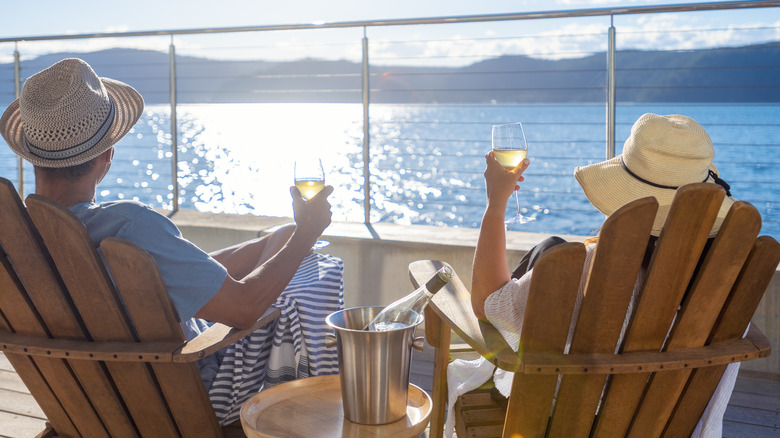 Courtneyk/ Getty Images
If you had a blast on your cruise and don't want it to end, you might already be thinking about your next one. If you're not already thinking about it, most cruises will try and make sure that you do. Usually, the ship will advertise that there are a handful of benefits to meeting with their concierge and putting a deposit down for a future journey with the cruise line. And there are a lot of benefits to doing so.
One of the pains of booking a cruise is that they always come with a down payment. This initial deposit varies depending on the cruise and your selected amenities. But, typically you can expect to spend a few hundred per person. When you're onboard your cruise though, the cost of the down payment can go way down. Even a company in high demand like Disney Cruise Line occasionally gives onboard passengers a 50% discount for their deposits.
Get more perks and flexibility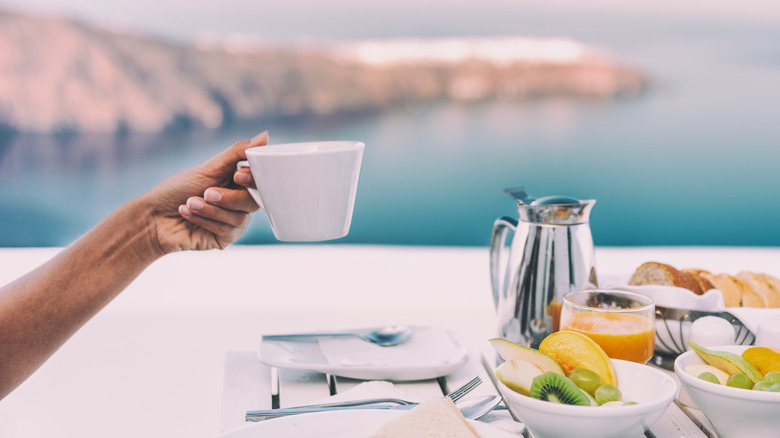 Maridav/Shutterstock
In addition to a discounted deposit, booking while onboard often comes with some other sweet perks. Some examples include unique food and beverage packages, onboard credit, or included gratuities. Once you're off the boat, these promotions are usually no longer offered. This obviously benefits the cruise company because they can get an early headcount for their upcoming trips. It also adds a little bit of pressure to you as a passenger; there's a now-or-never element to the decision. But we get it, this can be nerve-racking. It's hard to know what the months or years ahead will look like.
Although one of the many wonderful things about booking while onboard is that it is way more flexible than you'd think. You don't need to have your schedule mapped out to commit to these deals. Many of these ships will allow you to make your deposit then and choose the exact cruise of your liking later. In some cases, you'll have a whole year before you decide what trip you want to use your deposit toward.
In the worst-case scenario, say you realize later that you don't want to go on another cruise at all. Well, often you can transfer your purchase to friends and family — making sure the payment doesn't go to waste. All cruise lines have specialized terms and we encourage you to read the fine print before any final decision. But, more often than not, booking onboard will save you time and money.