The Handy Hack For Checking To See If Your Flight Is Likely To Get Canceled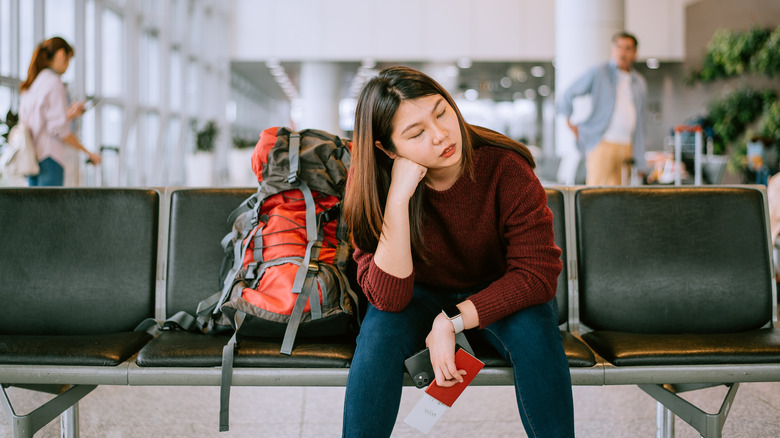 Kschong/Getty Images
Jetting off on a much-awaited vacation or a crucial business trip? The last thing you want is that sinking feeling when you realize your flight's been canceled. In the first quarter of 2023, around 1.7% of flights were canceled, according to the U.S. Department of Transportation. That statistic is quite comforting for infrequent fliers. But if you fly a lot, you'll probably get stung by a cancelation at some point.
While no one can wave a magic wand and stop your airline from canceling your flight, there is a handy way to check whether yours is likely to be cut. Once you have this information, you can come up with a plan, be it looking for alternative flights or strategizing a switch.
Here's one way to do it. Go to Flightradar24 and use the panel on the right to search for your flight. You can search by route or flight number. Click on your flight and then click "Flight info." This will give you a glimpse into the history of your flight, including arrival times and cancelations. We searched for JetBlue's 7:30 a.m. flight from New York (JFK) to Chicago (ORD) to test the waters (or the air, more appropriately). Good news! It was only late twice in the previous seven days, though once by over four hours. If you want to see further back than seven days, you'll need to subscribe, though you can get a seven-day trial for free.
More ways to check your flight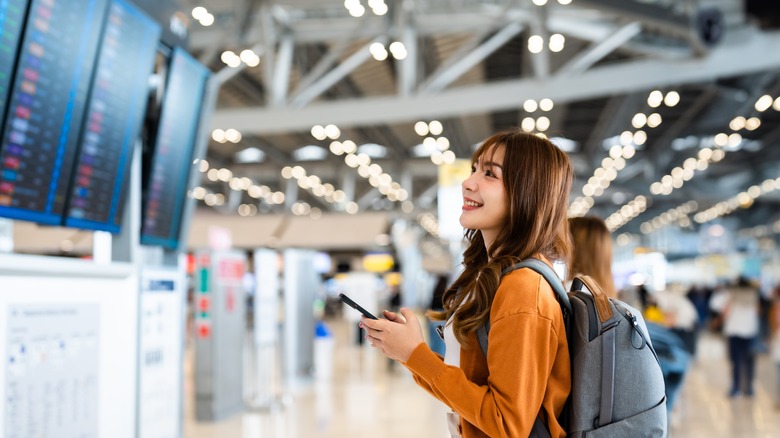 false/Shutterstock
If you want a second opinion, go to FlightStats. In the search box on the home page, type in your route. When your flight comes up, click it and then look at "On-time performance." We looked at a United Airlines 5:30 p.m. flight from Washington, D.C. (IAD) to New York (LGA). The results were less than comforting: 14% of the past 57 flights were canceled, and a whopping 32% had an excessive delay.
So what can you do when you think your flight might be canceled? If it's going to impact your plans, change your flight if you can. It may be that flights that leave earlier or later in the day with the same airline have less chance of being canceled, so it's worth swapping onto another flight if that's a possibility. For example, United Airlines' 8:15 a.m. flight on the same route has only a 2% history of cancelations. You may also want to cancel your flight and book with another airline. Next time, the best thing to do is to check the cancelation history before you book your flight, so you can avoid those that get canned or delayed.