Travelers Looking For A Slice Of Luxury Should Come To This Caribbean Island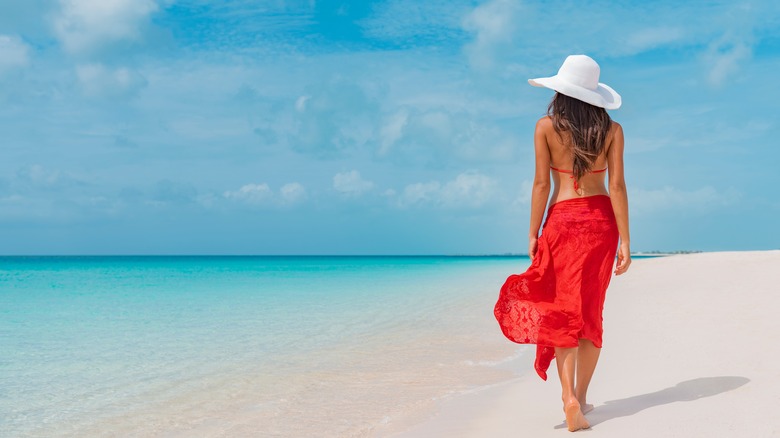 Maridav/Shutterstock
Hey, you! Yes, you; the one reading this. We think it's time you treat yourself. You've been working hard and life has had way too many ups and downs lately, so it's time to finally book that luxurious trip you deserve. Take a load off, and let us help you do the planning.
When it comes to luxurious vacations, some destinations simply do it better than others. While places like the Maldives and Bora Bora are well-known as glamorous getaways, what about when you need to pamper yourself a little bit closer to the USA? Insert Barbados, a short flight from the mainland U.S., with frequent direct flights from East Coast hubs like New York City, Boston, and Miami. While the masses tend to flock to honeymoon hotspots like the Dominican Republic and Jamaica, many don't realize that Barbados boasts some of the richest cultural heritage and friendliest faces in all of the Caribbean. That paired with the island's fair share of offering the finer things, you'll soon realize why you must visit Barbados at least once, though, after a singular visit, you'll understand why so many travelers come back again and again.
What makes Barbados luxurious?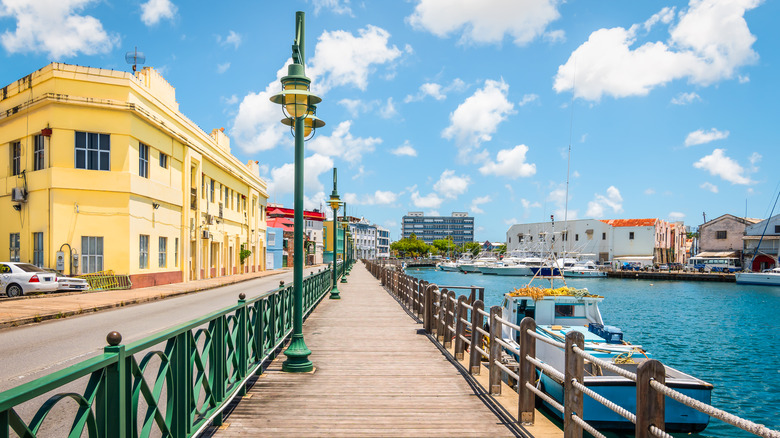 Napa74/Getty Images
Aside from the natural setting of its flawless beaches, towering palm trees, and colorful flowers, some of the Caribbean's best resorts are located in Barbados. Topping the list is Sandy Lanes Hotel, offering penthouses overlooking the vibrant blue Atlantic Ocean (because despite popular belief, the Caribbean Sea does not actually touch Barbados). If you're looking for an all-inclusive, Tamarind by Elegant Hotels and the infamous Sandals Barbados are fantastic options. For a picturesque setting, book your stay at Fairmont Royal Pavilion located in St. James, a west coast parish best known for its resorts and pristine beaches.
Barbados' cuisine is also a step above the rest. While there are no Michelin-star restaurants on the island, one of the most sought-after restaurants in the country is The Cliff, run by culinary director, Matt Worswick, who has accumulated 17 years in Michelin Star restaurants and five-star resorts throughout his career. Not to be missed is The Tides, where a three-course prix fixe meal costs around $75 USD per person, and around $100 USD per person with wine pairings.
Kick back and relax, as Barbados makes for a great wellness getaway. Sandy Lane Hotel's spa offers treatments such as facials and massages, but also unique treatments such as a Bajan Head Massage, Bajan Sugar Cane Scrub, and Black Diamond Facial. If you don't want to head indoors to a spa, enjoy the natural serenity of Barbados, whose reputation as a wellness destination dates back to 1751.
The best time to visit Barbados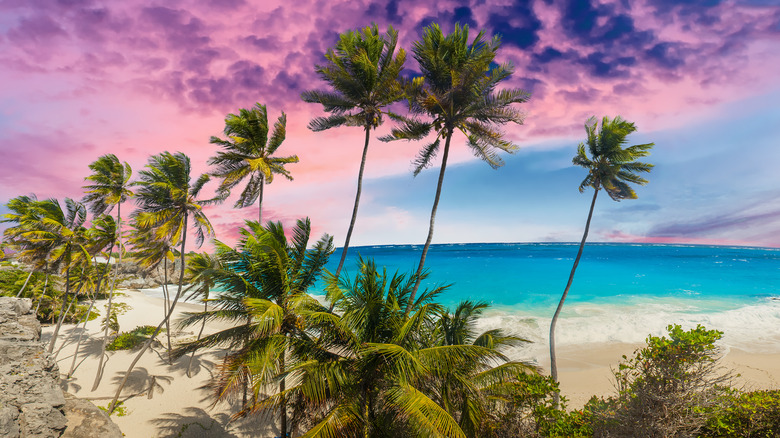 Filip Fuxa/Shutterstock
There is truly no bad time to visit Barbados, as the average temperature at the lowest hits 75 degrees Fahrenheit, and the average temperature at the highest hits 86 degrees Fahrenheit. Not to say it cannot get any hotter or cooler, but instead, temperatures typically stay between 75 and 86 degrees Fahrenheit. There is a rainy season and a dry season to consider. The dry season is typically from December to April, which are the most popular months to visit, and, therefore, prices are typically higher. The rainy season is from July to November, but even during the "rainy" season, storms don't usually last long, and warm, sunny weather often quickly follows. Best of all, during this time, prices are lower since fewer people think to head to the Caribbean in July and August, instead utilizing the region more as a "winter" escape.
If you're looking for unique activities, start planning for the annual Food and Rum Festival, held from October 19th-22nd, 2023. Not only is Barbados known as the birthplace of rum, but it's often referred to as the culinary capital of the Caribbean. The festival was established in 2009 in partnership with Travel + Leisure and has been held every year since, with the exception of a two-year hiatus because of the Covid-19 pandemic. Water lovers can plan their trip around the Barbados Open Water Festival, held November 8th-12th, where there are three days of "practice swims," and two days of "races."