How To Do A Home-Swapping Getaway Just Like The Holiday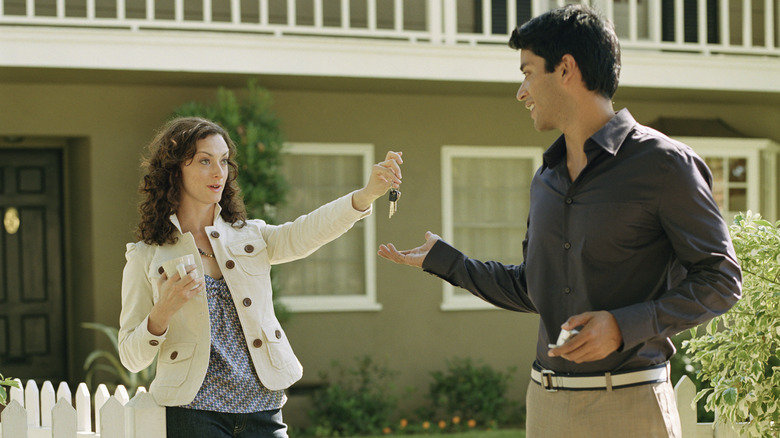 Burke/triolo Productions/ Getty Images
"The Holiday" is one of the most heartwarming, dreamy rom-coms out there. If you're unfamiliar with the film, it follows two young women who swap homes for the holidays after having their hearts broken. One comes from a quaint cottage in the snow-covered English countryside, and the other comes from a modern mansion neighboring celebrities in Los Angeles. It gives you a taste of what the holidays look like in two worlds that we all love to romanticize — the glamorous city and the cozy rural village.
Like every rom-com, there are a lot of things about this movie that are a little unrealistic: i.e., Jude Law knocking at your door and being absolutely enthralled by your immediate connection. However, there is one major plot point that you can make a reality — exchanging homes with another traveler for your next vacation. Say goodbye to Airbnb and hello to this money-saving, novel alternative.
How home swapping works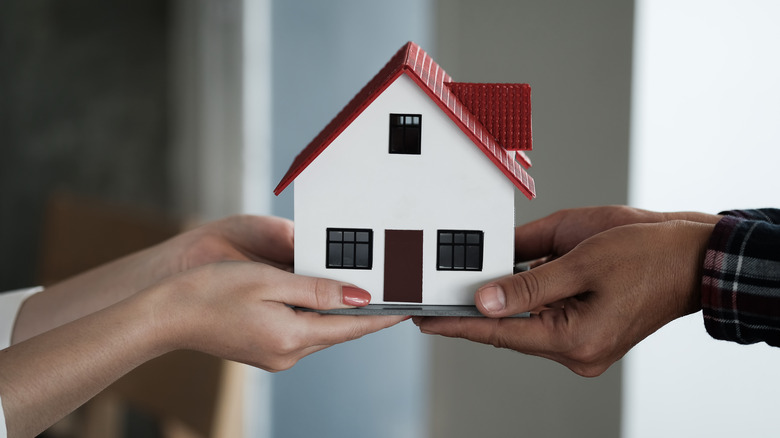 Jakkapant Turasen/ Getty Images
In the movie, Cameron Diaz and Kate Winslet log on to a fictional home-swapping website, but similar ones do actually exist in the real world. Kindred Homes and Home Exchange are two popular platforms that facilitate home swaps. With these companies, you list your home as a vacation rental. However, with a home swap, the rent isn't paid in money. Instead, customers "pay" by offering up their house in return. If you're interested in a listing where the host isn't looking to rent your home, you can offer them credits to be used toward another home listing on the website.
Both companies offer messaging systems for customers to safely connect and determine the details of their trip. However, Kindred Homes offers a little more exclusivity, requiring a user referral and application approval before homes are accepted onto their website. If you are a guest, Kindred Homes also requires you to pay cleaning fees. Meanwhile, both platforms provide a sort of protective insurance in case any damage occurs to your home during a swap. If you're looking for something more rogue, you can also find home exchange opportunities on Craigslist.
Perks of home swapping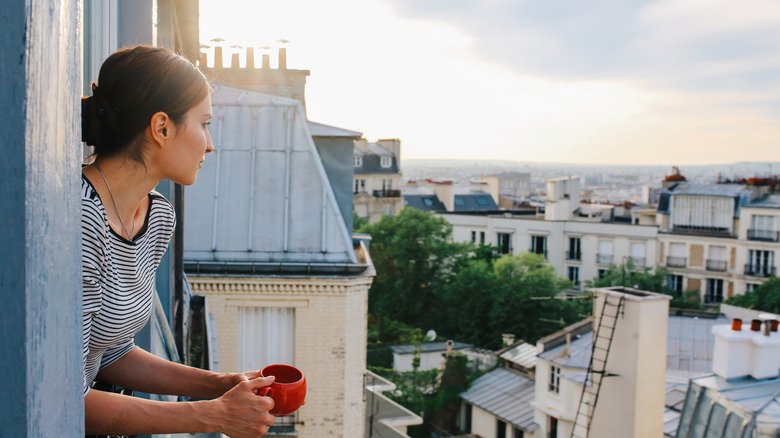 Lechatnoir/ Getty Images
When looking for travel accommodations, people usually turn to Airbnb or a hotel. However, home swapping offers a lot of unique perks. First of all, to state the obvious, a home swap involves two lived-in homes. Everyone seems to want to become an Airbnb host, so the platform has become crowded with sterile, impersonal investment properties. 
When you exchange homes with another person, you get to see the place you visit through the eyes of a local. You can see how a traditional French château looks and feels or what it is like to actually live in a Hollywood bungalow. Personalized elements of your home can be unapologetically present: family photos, pantry staples, children's toys, and even wardrobes.
As a guest, you get to peek into the authentic culture of the place you're staying. Not only will you be living like a local, but you'll also be helping out the locals by doing so. Investment Airbnbs and Vrbo rentals will often raise the housing prices of the neighborhoods they reside in. With a home-swap, you don't negatively impact these markets. 
This kind of travel might not be for everyone. Being a tourist and observing a place from the outside can be a wonderful experience and has its time and place. But if you're interested in the day-to-day life of your destination, want to save some money, and even make global connections, home-swapping could be the right choice for you.