Why You Should Still Consider Visiting This 'Dangerous' French City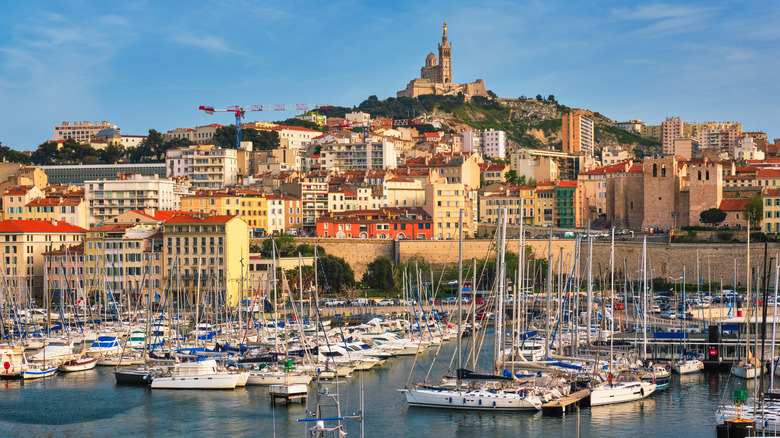 Dmitry Rukhlenko/Shutterstock
We've all seen the viral TikToks of the Italian woman in Venice screaming, "Attenzione! Pickpocket!" Perhaps these videos have raised safety concerns for travelers headed to Europe. So, how dangerous is Europe, really? Well, it depends on the destination being visited, and just like everywhere else in the world, it varies city by city. A city that constantly finds itself near the top of "most dangerous destinations in Europe" lists is Marseille, France. Because of this, you might think that most travelers would be turned off from visiting Marseille. It turns out, that's not quite the case.
Despite its rugged reputation, Marseille still sees up to 10 million tourists a year. Tourists arrive via airplane at Marseille Provence Airport, via train from Marseille St. Charles Station, or via cruise from the city's Marseille Provence Cruise Terminal (MPCT), as it is conveniently located in the French Riviera. This city might get unfavorable headlines, but there's a reason so many choose to continue to visit; and we have a feeling after you read this, you'll be seeing why you, too, should visit Marseille.
Significance of Marseille's geographical location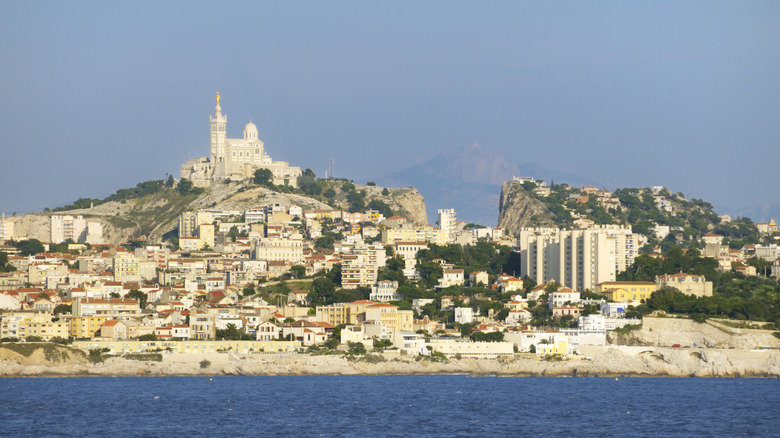 Nikitje/Getty Images
Marseille is a port city located in southern France, and it is the country's oldest city. Due to its geographical proximity, it has become a hub for migrants, with large Algerian, Comorian, Tunisian, and Italian populations. The city still has that signature French gothic architecture, but the overwhelming sense of blended culture makes it especially unique.
One of the city's most famous points is Vieux-Port. Marseille's Vieux-Port is a significant symbol, as it became the city's main vessel for trade. This helped Marseille develop relations with remote destinations and explains why Marseille has become such a convenient hub for migrants.
In 2013, Marseille was dubbed a European Capital of Culture. The European Capital of Culture initiative was designed to highlight the diversity of culture in specific European destinations and to increase international tourism.
With such fascinating history and high cultural significance, why is Marseille labeled "dangerous"? Marseille is often associated with having high crime rates, but upon further inspection, the crime rates in Marseille are similar or even lower than those of some American cities. At the end of the day, if you stay vigilant (as you would in any major city), you will likely be fine. Do what you can to lower risk: Don't walk alone at night down quiet streets, don't get overly intoxicated, and leave one credit card or some cash safely stowed away. Follow these common sense rules and your time in Marseille will be a breeze.
What to do in Marseille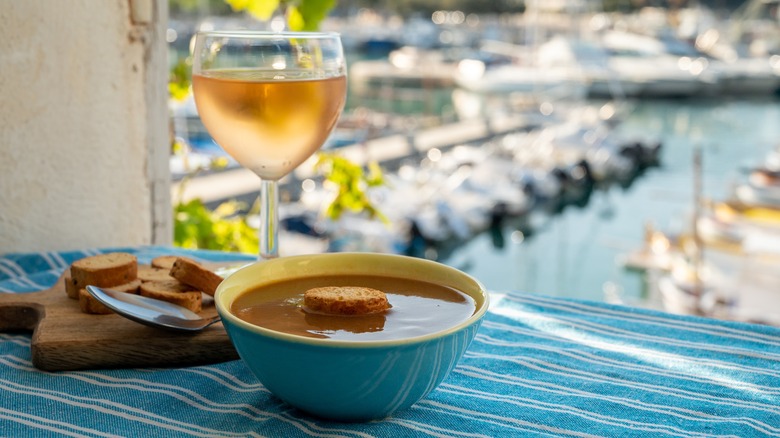 barmalini/Shutterstock
Now that you know Marseille is relatively safe, what exactly is there to do in this historical French city? Above all, you must try some infamous Marseille cuisine. Marseille is home to the iconic dish, bouillabaisse, a fish stew containing several types of fish cooked in a tomato and saffron broth. It's best washed down with some pastis, a French apéritif with a strong anise flavor. With so many migrants living in Marseille, some other popular food to try while in town is North African couscous. One of the best places to get couscous in town is at Restaurant La Fémina, which was visited by the late and great Anthony Bourdain in Season 6, Episode 3 of his show "Parts Unknown."
Aside from eating, the best way to explore the city is by purchasing a CityPass. The CityPass of Marseille allows visitors entry to Château d'If, a hop on/hop off bus tour, one trip on the "Little Tourist Train" for a Notre Dame de la Garde tour, and access to public transit (depending on the type of pass you choose).
The best part about visiting Marseille is visitors don't need a ton of time to see the highlights of this French city. Two to three days is plenty to explore, making it a perfect addition to your French itinerary.