Visit This Staple Midwest Amusement Park For Thrills And Family Fun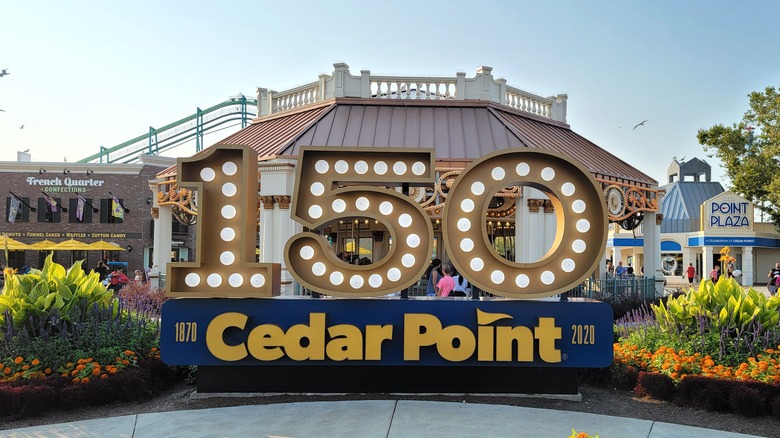 Hendrickson Photography/Shutterstock
Located about 60 miles from Cleveland and towering over Sandusky Bay, Cedar Point Amusement Park has been a family-friendly thrill destination since 1892. While the beachfront park's first ride, the Switchback Railway, topped out at 10 miles per hour and peaked at 25 feet, Cedar Point is now home to some of the fastest, largest, and most thrill-tastic roller coasters on the planet. In fact, Cedar Point has been called the "roller coaster capital of the world."
Cedar Point Amusement Park boasts 71 rides, offering age-appropriate fun for kids of all ages and thrill-seeking adults. To beat the summer heat, Cedar Point also features a waterpark and a sandy beachfront for lounging. While it's well known for its mind-bending roller coasters, the amusement park is also an ideal destination for family vacations. With its scenic location on the banks of Lake Erie, thoughtful design, and world-class rides, Cedar Point is a worthwhile destination for all ages. 
Experience thrills on world-class coasters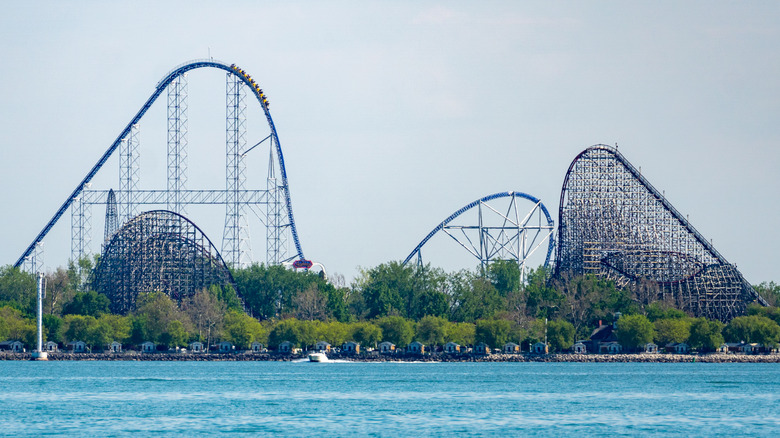 PhotosByLarissaB/Shutterstock
Thrill-seekers from all over the globe head to the banks of Sandusky Bay to ride the roller coasters at Cedar Point. Boasting 18 roller coasters, Cedar Point is home to some of the tallest and fastest coasters in the world. While these rides may not be for everyone, their sheer scale and speed have made Cedar Point a bucket-list destination for roller-coaster enthusiasts.
For example, the Valravn drops 223 feet and hits speeds of 75 mph, making it the tallest and fastest dive coaster in the United States, while the Millennium Force hits speeds of 93 mph. At the time of its 2000 debut, the Millennium Force was both the fastest coaster in the world and the one with the longest drop. And these are only a couple of Cedar Point's world-class coasters.
If you plan on riding all 18 in one visit, we recommend splurging for a Fast Lane Plus pass, allowing you to skip the lines to some of the park's most popular rides. Since coaster enthusiasts regularly make the pilgrimage to Cedar Point, lines can get a bit long.
Enjoy family fun in designated areas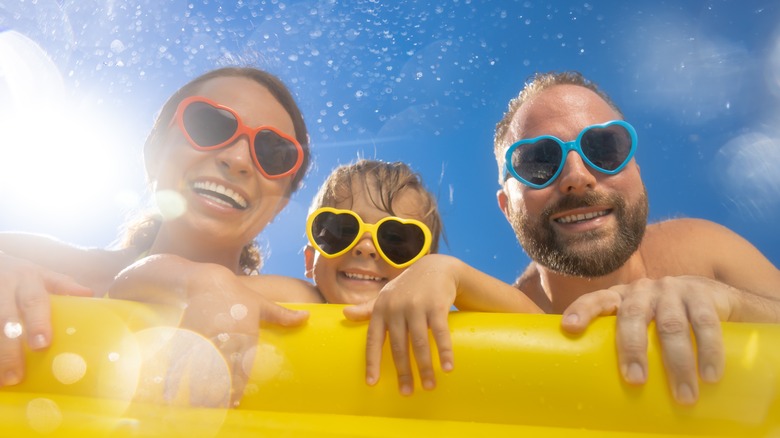 Sunny studio/Shutterstock
While Cedar Point may (rightfully) be known as the roller coaster capital of the world, the park also offers plenty of fun for families. The park boasts four designated areas to accommodate its youngest visitors. Kids can hang out in the Camp Snoopy area, which features seven rides and the Woodstock Express roller coaster, or explore Kiddy Kingdom, where small children can drive their own 4x4s, police cars, and motorcycles.
Families can also make a splash at the Cedar Point Shores Waterpark. Reflecting Cedar Point's commitment to thrills, the waterpark features plenty of high-speed waterslides with heart-pounding twists and turns. However, the waterpark also offers two designated areas for younger swimmers, which feature splash pads with fountains and waterfalls. After a long day at the park, parents can also decompress with a worry-free float down Cedar Creek, the park's classic lazy river.
Cedar Point has been a family-fun destination since the 19th century, and to celebrate its history, the amusement park recently opened the Boardwalk, a modern take on its beachfront boardwalk of yesteryear. So, whether your idea of a vacation involves high-speed thrill rides, a stroll on a beachfront boardwalk, or a mix of both, a visit to Cedar Point Amusement Park won't disappoint.