The Best Budget-Friendly Destination To Visit In Northern California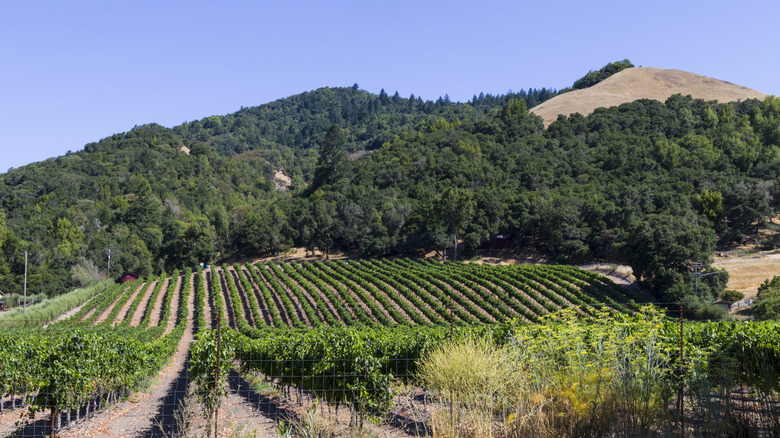 Bob Corson/Getty Images
From the jaw-dropping beauty of Yosemite National Park to the glitz of Hollywood and the pristine surf beaches, California is a favorite destination for all vacationers. And wine lovers often dream of a visit to Napa Valley to taste some of the Golden State's finest vintages. The world-famous towns of Napa and neighboring Sonoma, though, come with a hefty price tag.
However, there is a place where you can experience the Californian dream without burning a hole in your pocket. Enter Santa Rosa in the heart of Northern California's wine country. Santa Rosa is the largest city in Sonoma County and is a vibrant, artsy, and budget-friendly destination. Being a large city, Santa Rosa has lots of accommodation options and tons of eateries that are more affordable than in the better-known destination of Napa, for example. How much cheaper can it be? On average, a seven-day trip to Napa costs $5,621 for a couple, while the same trip to Santa Rosa comes in at $4,366. That's around $1,300 extra dollars to spend on wine, food, and fun.
Santa Rosa for wine lovers
Sonoma County is home to approximately 425 wineries and 19 American Viticultural Areas (AVAs), one of which is Bennett Valley, located just south of Santa Rosa. You can taste various wines here, including the long-established Chardonnay, Merlot, and Cabernet Sauvignon, as well as newer additions like Pinot Noir and Syrah.
One must-visit winery in the area is Matanzas Creek, which has been producing wine since 1977. There's a tasting room where you can sip on their renowned Sauvignon Blanc, brightly colored lavender fields, and lush gardens. If you continue slightly further south, you'll come upon another gem: Belden Barns. The site has welcomed visitors since the late 19th century, and as well as wine tastings, there are a farm and orchard to explore and a wishing tree where you can hang your hopes and dreams.
One of the big pros of staying in Santa Rosa is the proximity of these wineries to the city. Belden Barns is a 20-minute drive from the center; Matanzas Creek is even closer. This means that taxis and ride-shares in the area are affordable, so everyone in your party can enjoy a tipple.
Beyond wine in Santa Rosa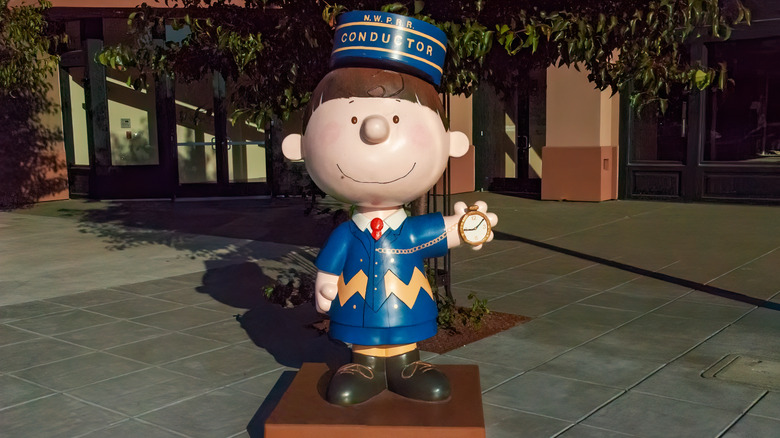 Barbara Ash/Shutterstock
Santa Rosa has much more to offer than just wine. And the best news is that many things to do are free or reasonably priced. For many, Santa Rosa is synonymous with Peanuts creator Charles M. Schulz, and colorful statues are scattered around the city, including in the downtown area and Coddingtown Shopping Center. There is also the Charles M. Schulz Museum, where kids and grown-ups alike can discover more about the characters and their creator. The museum costs $12 for adults and $5 for people aged 4 to 18.
Other museums in the area include the Children's Museum, where for $16, families with younger children can spend an entire day exploring science and nature, and the Museum of Sonoma County. In 2023, parts of the museum were under construction, and admission costs just $7. If you fancy getting outdoors, Santa Rosa is a wonderful town to stroll in, and there are several walking tours in the area, from the historical Railroad Square tour to the West End Neighborhood tour. Check Visit Santa Rosa for brochures. Those who want a longer hike or bike ride should head to Tirone-Annadel State Park, where there are miles of trails to discover.
When you've worked up an appetite, head back into town to grab a bite to eat. Whether you're looking for reasonably priced local haunts like Betty's Fish and Chips or want to splurge for something special like the menu at John Ash & Co, Santa Rosa delivers.