Can You Have Two US Passports At The Same Time?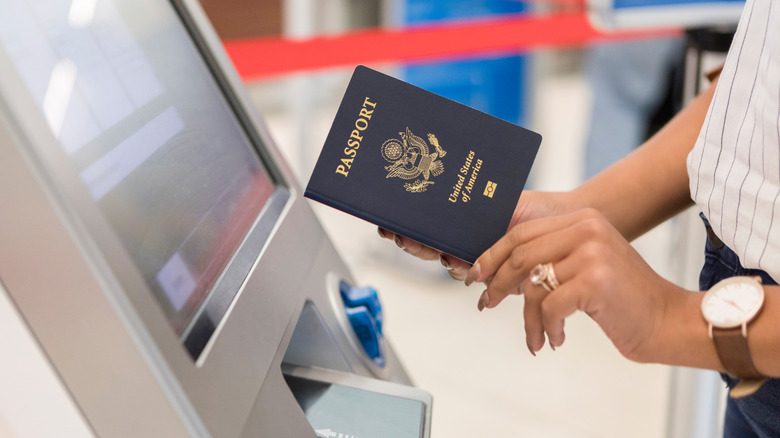 Sdi Productions/Getty Images
If you're a travel enthusiast who loves to jet off to destinations around the world, you likely already know how crucial it is to keep your U.S. passport on hand. You'll want to ensure that it is always nearby and up to date for when you get the urge to embark on your next big adventure at a moment's notice.
The U.S. has one of the strongest passports in the world regarding travel freedom — it ranks eighth for the best passports in the world in 2023 (tied with Lithuania). With your United States passport, you can visit 184 countries either without applying for a visa at all or getting a visa online or when you arrive.
Even with so many visa-free countries to explore, there are a few in which you will have to apply for a visa ahead of time, which can involve sending your passport away. For those who travel often or travel to destinations requiring visas, it might be a good idea to keep a second passport around so your travel plans can go uninterrupted.
Under certain circumstances, you can possess two U.S. passports simultaneously, although the second passport will only be valid for up to four years. Keeping multiple passports may make you feel like a jet-setting secret agent, but applying for a second passport involves some additional steps, and you'll have to prove that you meet the necessary requirements laid out by the US Department of State.
When you will need a second U.S. passport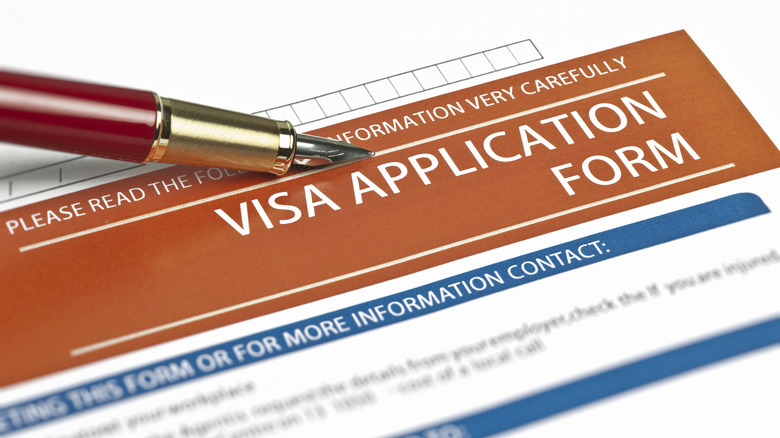 Teekid/Getty Images
For most travelers, having one valid U.S. passport will work fine. For some destinations, like China, India, and Brazil, a travel visa will be required along with your regular U.S. passport.
The main difference between a passport and a visa is that a passport is issued by the government of the country in which you live to identify you while you travel internationally, whereas a foreign country's government issues a visa and permits you to spend a certain amount of time there for a variety of reasons. Common visa types include student visas, work visas, and tourist visas.
Some countries have a simple process that allows you to apply for a visa on arrival or submit the information online. Others have a lengthy process that requires you to send your passport away along with your application. If you're a frequent traveler to destinations requiring visas, you should consider applying for a second U.S. passport to avoid interruptions to your travel plans.
Some countries might deny entry to passport holders with previous stamps from certain countries — a situation that often arises for people who have traveled to Israel and later plan to visit countries in the Middle East. In this situation, a second U.S. passport will be necessary to continue with your travel plans.
How to apply for a second U.S. passport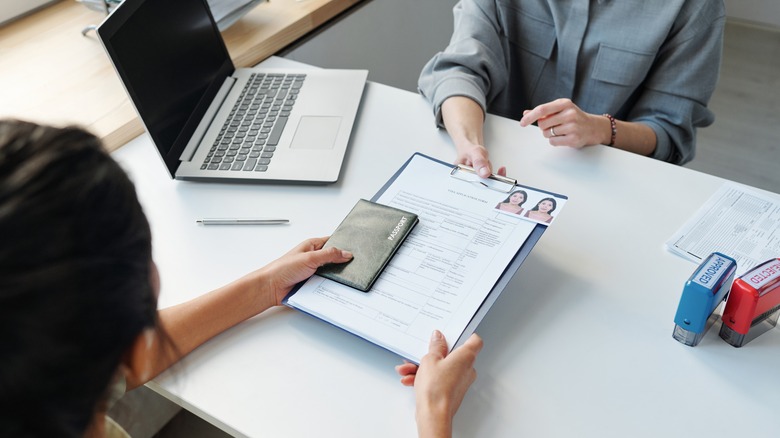 AnnaStills/Shutterstock
If you require a second U.S. passport, you'll have to reach out to the US Department of State to begin the application process. If you're eligible, it is essential to remember that your second passport will only be valid for four years or less. After that time, you must re-apply if your travel plans still meet the criteria.
Your second passport will look just like the original, with all the same information, but will have a different passport number and none of the same passport stamps. To apply, you'll need to fill out a Renewal Application, or Form DS-82, and submit your original U.S. passport with the application. With your application form, you will want to include a signed and dated statement explaining why you need a second passport book. Remember to attach a new passport photo and your payment for the applicable fees.
If your travel is urgent or your circumstances make it so that you cannot submit your current 10-year passport with your application, you may need to visit a passport agency to apply in person. Sometimes, passports can be issued in as little as one day for those who meet the in-person application requirements.