Here's How Much Pet Owners Should Budget For Travel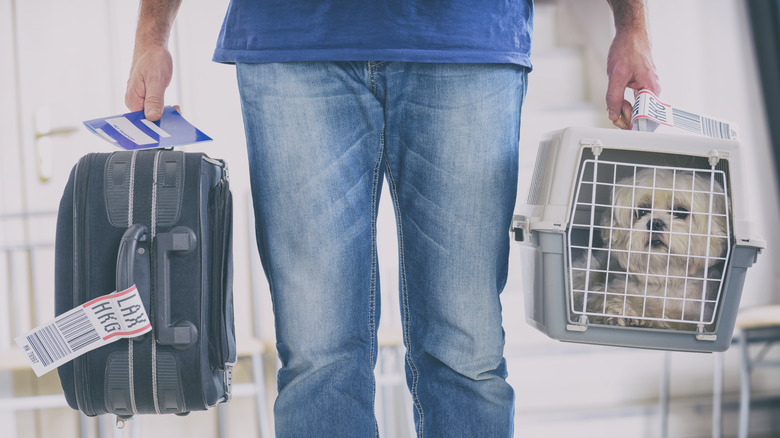 Humonia/Getty Images
There's a real buzz that comes with planning your next trip. But if you're a pet owner, there's also an extra set of boxes to tick beyond the usual travel prep. Pets are part of the family, and their comfort, companionship, and special needs should be part of your travel plans, no matter where you're headed or for how long. And, as pet owners will know, any pre-trip ritual becomes even more difficult when you've got a pair of hopeful eyes or a wagging tail staring back at you as you roll your suitcase out.
So, what's the plan? Do you pack a bag for your adventurous pet, too? Do you set up a pet sitter or find boarding while you're out exploring the world? The truth is, each option comes with its challenges and costs that can throw you for a spin. Plus, with endless internet searching, deep diving into online pet forums, and flipping through pet travel guides, it can all start to feel a bit much — but there's no need to worry.
When in a tight spot, the best place to start is to consider how much it will cost and what you're willing to spend. That way, by including these costs in your travel budget from the get-go, you can dodge a landslide of unexpected expenses that can easily damper your trip — all while ensuring that your four-legged friend is safe, happy, and well-cared for!
Bringing them along for the ride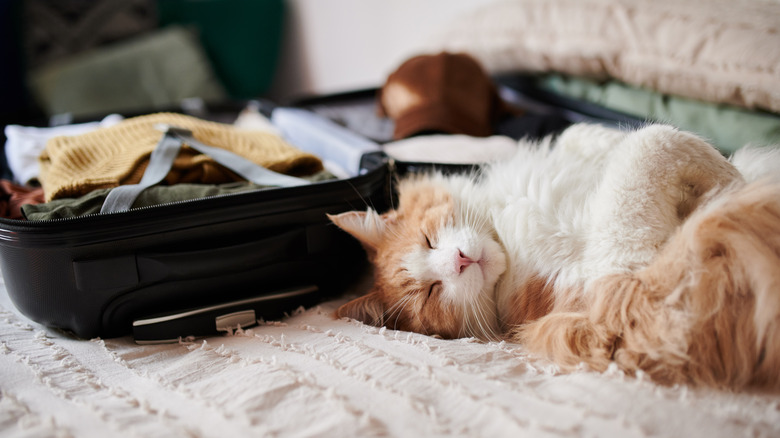 Adene Sanchez/Getty Images
If you decide your trip is incomplete without your pet by your side, there's always the possibility of bringing them along. Nonetheless, this also comes with additional costs, from airline pet fees to accommodation charges. For example, airlines often charge travelers an extra fee for pets traveling in the cabin, ranging from $100 to $200 for a one-way trip. Larger pets might need to travel in the cargo hold, which can come with a higher price tag. Additionally, airline-approved carriers cost between $35 to $150, and a mandatory health certificate commands $38 to $173 per furry friend.
The next step is finding pet-friendly accommodation once your flights are booked for you and your companion. Nowadays, most pet-friendly hotels include a nightly fee per pet, typically between $25 and $90. In cases where an additional fee is required, hotels sometimes offer package deals, including pet beds, bowls, and treats, to make their stay memorable. Staypineapple Hotels, for example, has a deluxe pet package available for $25 a night. However, you'll be glad to know there are also options available where pets can stay for free, like Red Roof Inn and IHG's Kimpton Hotels.
Lastly, it's worth considering the day-to-day expenses of traveling with a pet. From pet-friendly dining to activities, it's essential to budget for experiences that you and your pet can enjoy together. Even though this might seem like a hassle, there's nothing like vacationing with your pet by your side.
Choosing the best boarding for your pet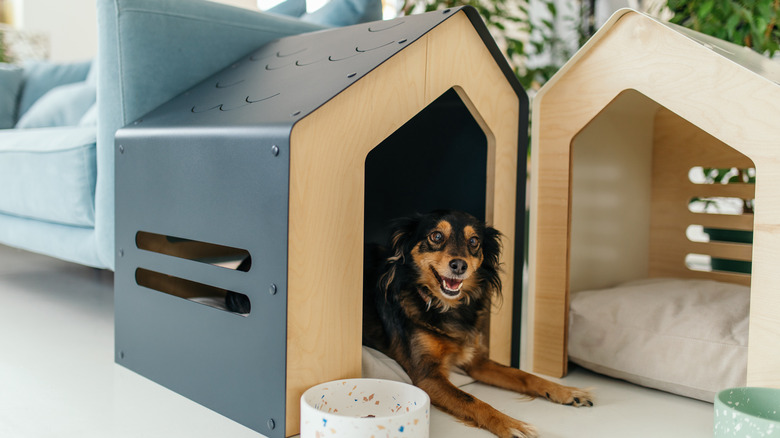 Miljko/Getty Images
Let's say you decide your pet will have its mini-vacation at home while you're away. Now, finding a safe and comfortable boarding option for them becomes a priority. In most cases, the cost of pet boarding can vary drastically depending on the level of care, your location, and your pet's specific needs.
For example, conventional and veterinary boarding facilities charge anywhere from $20 to $120 per night for dogs and slightly less for cats. In addition, it's important to remember that these rates can fluctuate heavily depending on your travel dates, with peak season being more expensive, especially during the holidays. However, finding a budget-friendly boarding solution is much like seeking an affordable flight: Keep your eyes peeled for special discounts for extended stays or multiple pets. Additionally, it's worth considering off-peak times to avoid price hikes.
Alternatively, choosing an in-home pet sitter can be a better way, especially for pets struggling with unfamiliar surroundings. This is where platforms like Rover and Wag come in. Two popular online marketplaces connecting pet owners with a network of pet sitters and dog walkers offer everything from in-home boarding to daycare, with services ranging between $20 and $50, depending on your home. They also provide round-the-clock support and photo updates, giving you the peace of mind of knowing your pet is in good hands.