What You Should Know About Airlines' Pet Fees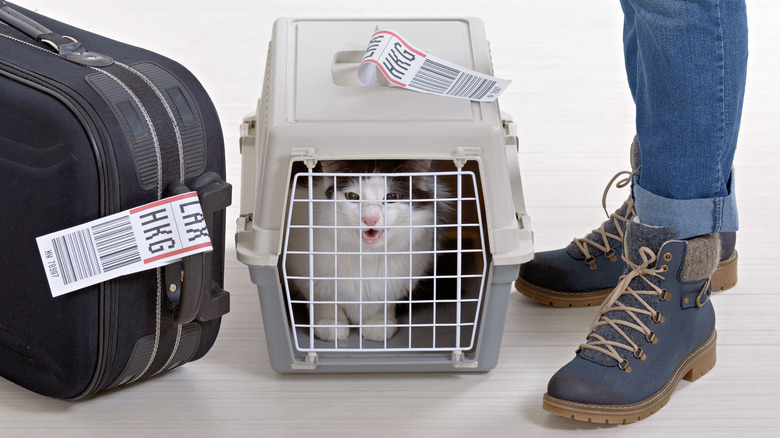 Monika Wisniewska/Shutterstock
Flying with your pet can be expensive, but traveling without your pet can be expensive, too. Depending on the type of pet you own and where you live, the cost of overnight boarding can add up quickly. Comparable boarding costs aside, however, people are usually struck by how expensive flying Fido and Fancyface actually is.
If you're planning a trip with your pets in tow, you'll need to incorporate their flights into your budget, and pet fees and policies vary dramatically among airlines. While shopping for the cheapest airline pet fee is a great place to start, you'll need to find an airline that accommodates your situation. Some airlines only allow one pet, some charge for long stopovers, and some only accept carry-on companions.
Finding a budget-friendly flight without taking a pet is hard enough. But, by comparing airline pet fees and finding the right policy, you can plan a fur-filled getaway without breaking the bank. 
Comparing pet fees among airlines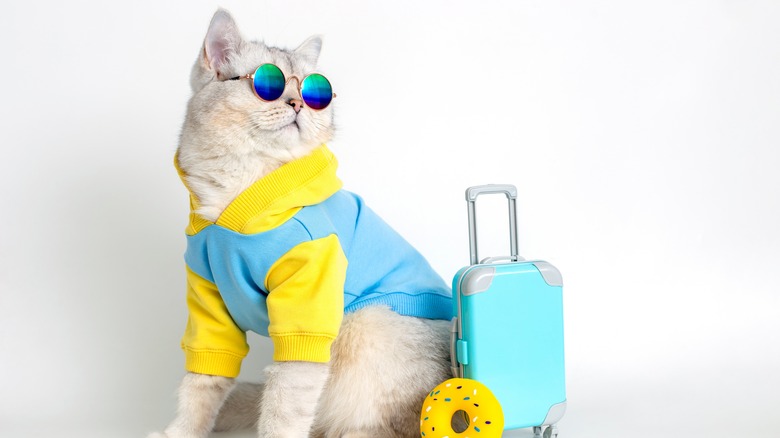 Natasha Zakharova/Shutterstock
Until recently, passengers could fly with an emotional support animal for free, but too many people gamed the system to avoid pet charges. In 2020, the U.S. Department of Transportation (DOT) stopped requiring airlines to accommodate emotional support animals. After incidents of passengers claiming emotional support iguanas, peacocks, and at least one miniature horse, airlines were happy to stop recognizing emotional support animals as "service animals," which can still fly for free under the Air Carrier Access Act.
Currently, as far as carry-on pets, Frontier and Southwest are among the cheapest airlines for pet fees, while American and United charge some of the highest fees. While some airlines allow up to two pets if they fit in the same carrier, other airlines, such as United, stipulate that only one pet is allowed per carrier, meaning you'd need to purchase an additional ticket for two pets. And, if you have something other than a dog or cat, you'll need to fly Frontier, Alaska, or Spirit, though Delta does allow birds.
Pet owners with larger breeds have far fewer options, as many airlines stopped carrying pets in their cargo holds. As far as major airlines, only American, Alaska, and Hawaiian Airlines still carry larger pets in cargo holds, and Alaska is the only airline to carry checked animals other than cats and dogs. Also, we should mention that traveling with a pet in the cargo hold is considerably more expensive than carry-on pets. 
Other considerations for finding pet-friendly flights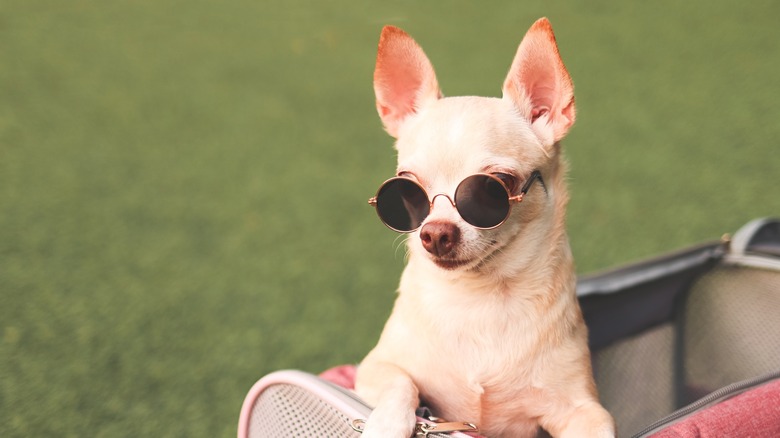 Phuttharak/Shutterstock
Finding the cheapest airline pet fee may also involve finding the right route. While that flight with long layovers may save you money, many airlines charge an additional pet fee when the flight has stopovers. For instance, Spirit and United charge a fee equal to their one-way pet fee if a stopover lasts longer than four hours.
Before booking your flight, you also need to check with the airline to ensure there's still space available for your pet, as airlines limit the number of pets allowed. For example, JetBlue and Southwest only allow six pets on any given flight, so you'll need to reserve a spot for your pet before booking your own ticket.
Lastly, you'll need to read the fine print concerning each airline's pet policy. Airlines set their own restrictions concerning size and breeds, and most airlines will require passengers to present a Certificate of Veterinary Inspection before boarding. But if you can get through the ​​rigmarole and find a flight that's both budget- and pet-friendly, then you and your fur-buddy should be set for a tail-wagging good time.