Get Your Hiking Fix At This Underrated (And Overlooked) National Park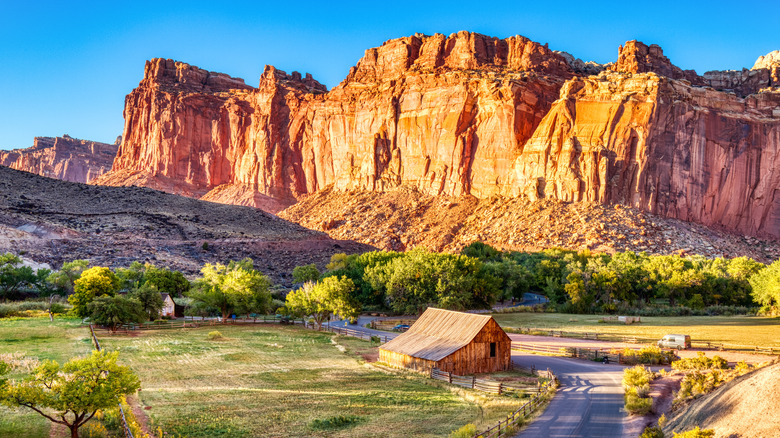 Roman_slavik/Getty Images
Covering a sprawling 381 square miles of land, Utah's Capitol Reef National Park is a sight to behold. Brimming with geological formations as much as 270 million years old, native flora, and wildlife, this hidden gem in the south-central Utah desert is a paradise for visitors looking to immerse themselves in a breathtaking spectacle of untouched natural beauty.
Located just a stone's throw from the town of Torrey, Utah, and roughly 3.5 hours away from Salt Lake City International Airport, the park offers plenty of experiences for outdoor enthusiasts to enjoy — from hiking to rock climbing, bouldering, mountain biking, canyoneering, horseback riding, and even fruit-picking in historic orchards.
Set against a backdrop of towering cliffs and domes carved over time, there's truly something for everyone in Capitol Reef National Park. So whether you're looking to ignite your sense of adventure, yearning for tranquility, or seeking an educational trip infused with natural history, this beautiful national park offers an escape unlike any other.
Hikes, natural wonders, and other activities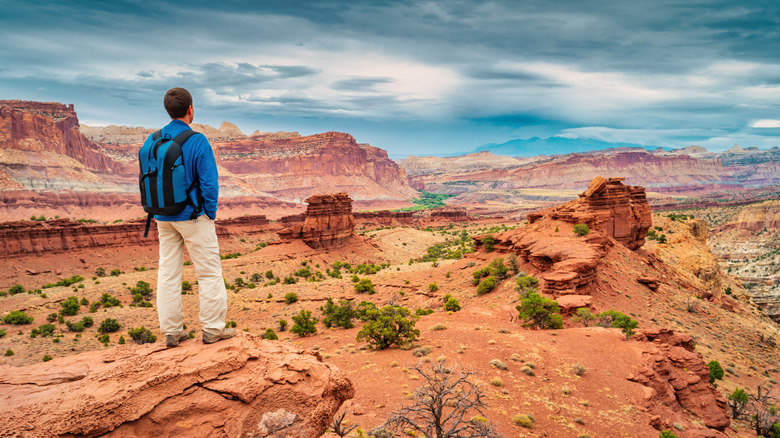 Benedek/Getty Images
Whether hiking through the labyrinth of sandstone canyons, exploring ancient petroglyphs, or picnicking, Capitol Reef offers activities for all travelers. With 15 single-day hiking trails located within the park varying in difficulty and length, trails are well-maintained and signed so you can venture out on your own. Alternatively, the park's paved Scenic Drive clocks in at just 8 miles long and is a great way to see the best of Capitol Reef from the comfort of your vehicle.
However, there's no doubt that the star of the show is exploring the park's Waterpocket Fold. Nearly 100 miles long, this fold in the Earth's crust was formed around 70 million years ago due to the reactivation of an ancient fault. Over time, it resulted in a stunning, multi-layered landscape uplifted to reveal cliffs, domes, and canyons dotted with characteristic "waterpockets" — hence the name.
Beyond lacing up your hiking boots, Capitol Reef National Park also offers canyoneering and rock climbing with permits available at the visitor center or online. If you're looking for something a little more laid-back, visiting the heart of the park, the Fruita Historic District, will provide a glimpse into the area's rich history for adults and children alike. Once you've had your fill, you can end your day under some of the country's darkest night skies and enjoy a spectacular stargazing experience.
Planning your visit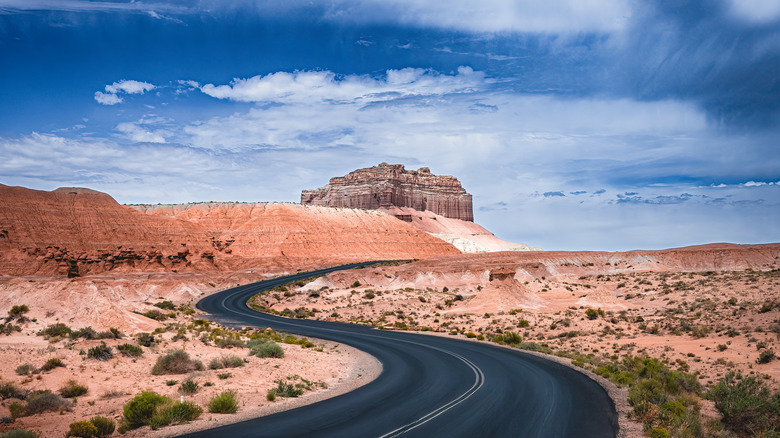 Sophie-caron/Getty Images
Capitol Reef National Park is open 24 hours a day, 7 days a week, 365 days a year. Starting from $10 for pedestrians, entrance passes to Capitol Reef National Park are required for all visitors, and additional fees apply if you're looking to camp overnight. The best time to visit Capitol Reef is from March to June and September to October. These months mark the start of the busy season, and the weather is ideal — meaning no unexpected snow or monsoon rains — whether you're looking to camp, hike, or visit the orchard.
If you're traveling with a family, you'll be happy to know that the park offers plenty of child-friendly activities to keep your little ones entertained. They'll find plenty of things to do, from training to become a Junior Ranger, embarking on a kid-friendly hike, and participating in one of Ripple Rock Nature Center's programs. 
Capitol Reef is also pet-friendly, making it perfect for the entire family — four-legged members included! Just remember to exercise caution, keep pets on a leash at all times, and leave no trace, taking all waste with you to help preserve the park's beauty.