How To Use Google Hotels To Find A Cheaper Place To Stay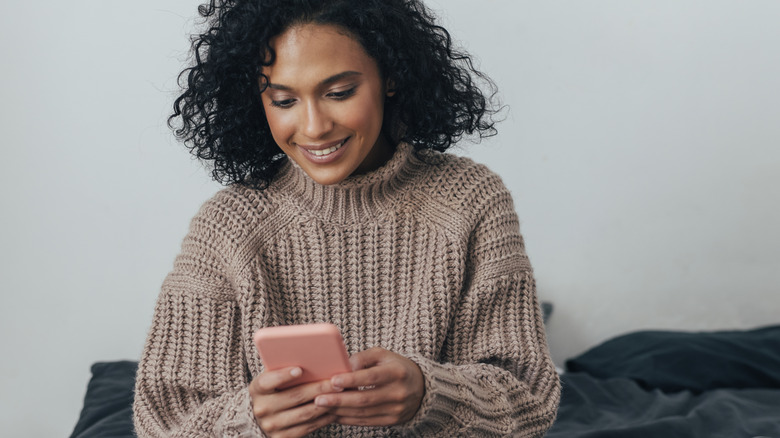 Freshsplash/Getty Images
In the vast sea of online booking platforms, Google Hotels is a gift for budget-conscious travelers. As a sub-service of Google Travel, Google Hotels is just one prong in Google's travel-planning offerings; you can also use Google to book flights and activities at your destination. But we're here to talk about booking accommodations, specifically, affordable accommodations, with Google Hotels.
Google Hotels is a specialized search tool, fully equipped to browse hundreds of booking sites, ranging from popular platforms like Expedia.com to independent hotel websites. It has the ability to fetch a multitude of hotel rates from these various sources, which it then presents to you as a comprehensive list of options in one convenient spot. It can save you heaps of time as you don't need to browse all of the various booking websites to find the cheapest accommodation rates. You do not book hotels directly through Google Hotels; it is a search engine, and you'll book on the website of your choice.
As well as giving a broad overview of prices, Google Hotels also lets you filter your results based on various factors like ratings, amenities, hotel class, and proximity to certain landmarks or attractions. If you want a 4-star hotel next to Rome's Colosseum, Google Hotels will curate a selection of accommodations that fits.
Navigating Google Hotels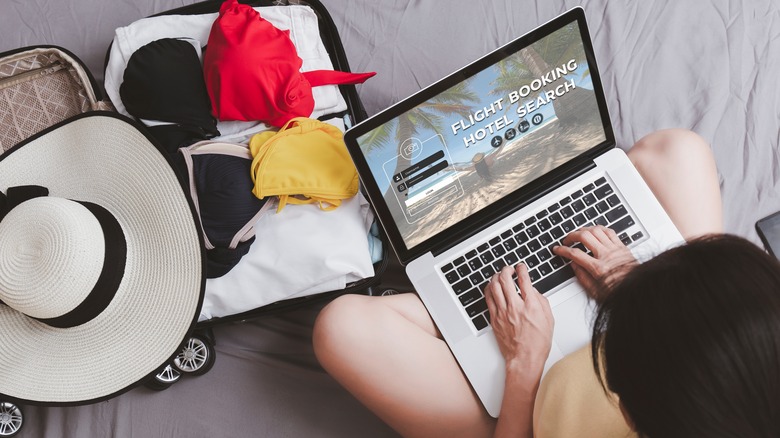 The million emotions/Shutterstock
Getting started with Google Hotels is a breeze. Simply head over to Google and type in "hotels in [your destination]." This will direct you to the Google Hotels interface, where a veritable smorgasbord of options awaits. If you would rather view all of the offerings from Google Travel, type "travel.google" into the address bar.
Let's assume you took the first option and went straight for the hotels. After scrolling past some sponsored sites, you'll find a map showing the location of various hotels in your chosen destination, along with an accompanying list. Click on "see all [X] hotels" to expand the window and make navigating the interface easier. Once you've looked at a property, you can choose to receive updates from Google if the price of your chosen hotel drops.
When you've done that, look to the top left of the screen, and you'll see a variety of filters. Here, you can narrow down your search by selecting your desired hotel class, amenities, or even a specific hotel brand. You can also adjust the price slider to match your budget, and Google Hotels will update the list to only show accommodations within your specified price range.
Google Hotels in practice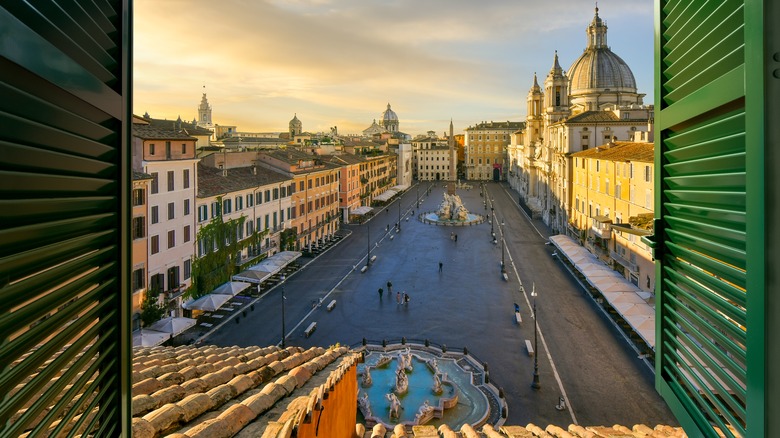 Kirk Fisher/Shutterstock
We searched for hotels for a two-night stay in Rome one week from our search date. Clicking on a hotel we liked, we saw a list of prices come up from various booking sites. The prices ranged from $160 for Expedia Rewards Members to a whopping $342 with a site called Blue Pillow. A note here! Google Hotels will bring up a ton of booking sites; don't part with your hard-earned cash until you check that they're reputable.
Before we committed, we wanted to check if we were traveling on a date that was particularly pricey. Google Hotels has a feature called "What you'll pay", which tells you whether rates for your dates are low, typical, or high. If you have some flexibility in your schedule, exploring this feature is an excellent way to save some cash.
We clicked on Expedia and were taken to their site where the hotel indeed could be booked for $160 per night. A win for Google Hotels. The tool is user-friendly and takes away a lot of the time and stress of finding affordable accommodations.