How To Give Yourself The Best Shot At Getting Universal Orlando Tickets For Your Vacation Dates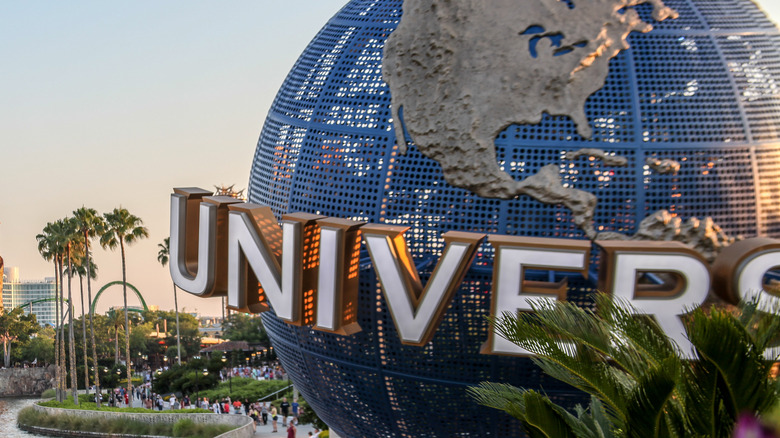 Box Lab/Shutterstock
If you're a non-Disney fan and you're heading to Florida, you're bound to be hitting Universal Orlando Resort. With attractions and rides focused on some of our favorite Hollywood movies, such as "Harry Potter," "Jurassic Park," and "Minions," the resort draws throngs of movie buffs and fans each year. In fact, two of Universal Orlando's theme parks, Universal Studios Florida and Islands of Adventure, received more than 10 million visitors each in 2022, according to the TEA/AECOM Theme Index Report (via Spectrum News 13). So yeah, admission to the parks can get tight, especially in the summer, spring, and the holidays.
While Universal Orlando isn't as crowded as Walt Disney World, you still might find certain dates sold out. So, if you're planning on a Universal Orlando vacation anytime soon, you're probably wondering how you can get the tickets for the dates that you want. Fortunately, you can get the best chances of doing just that with the following tips.
Opt for date-based tickets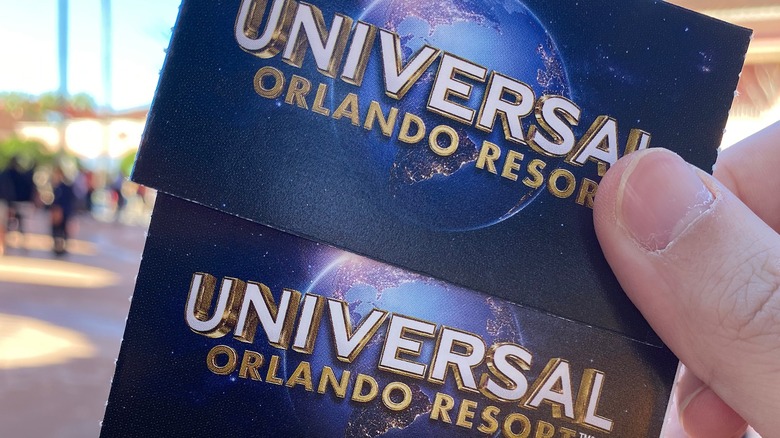 chettarin/Shutterstock
The best thing you can do to lock in your preferred dates is to get date-based tickets. Because they are valid for the exact date you booked them for, you'll be scheduled to get into the theme park on that day. However, if you don't have an idea when exactly you'd like to visit the park, a flexible ticket will allow you room to think it over some more. With a longer validity period, you can afford to change your mind — and dates — as long as you use the tickets within the year after the date of purchase.
As Universal Orlando doesn't have a reservation system like Walt Disney World, you don't have to do anything else after buying your ticket. But another great thing about date-based tickets is the fact that you'll get priority access to the parks, especially when it's inching toward its maximum capacity. That is, if it's an especially crowded day, park staff will prioritize your admission over those with flexible tickets. So, if your goal is to visit a park on January 20, then buying a ticket for that date will help give you the assurance that you'll be able to get into the park on that exact day.
Check Universal Orlando's calendars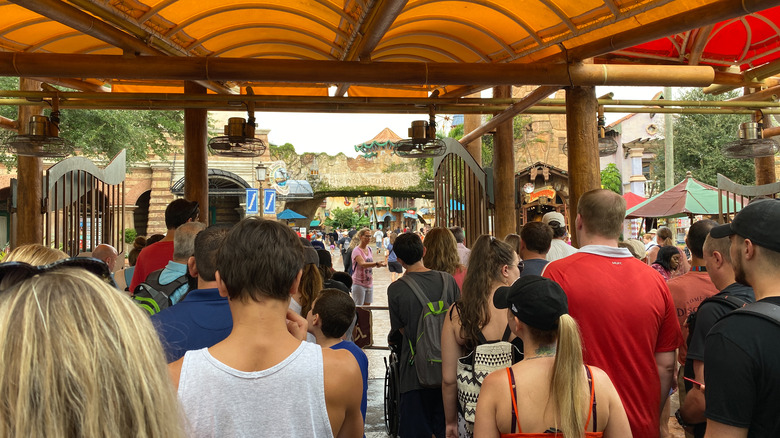 Joni Hanebutt/Shutterstock
If you don't have an exact date in mind but would love to buy a date-based ticket because of the benefits we mentioned above, we suggest checking Universal Orlando's ticket calendar. What you want to look for are dates with cheaper ticket prices because this is an indication of fewer people visiting the park on that day. So, again, the cheaper the date-based ticket, the better.
You can double-check expected or forecasted park visitor numbers through crowd calendars, such as those from Undercover Tourist and The Park Prodigy. While they aren't perfectly accurate, they're useful for tempering your expectations when it comes to crowd levels on your date of visit.
In addition to the ticket and crowd calendars, you should also check the Orange County Convention Center's calendar. It will show you what events are happening and when so you can plan for traffic and crowd levels not only at the theme parks but also in the airport, the city, and the area in general.
Buy your tickets online in advance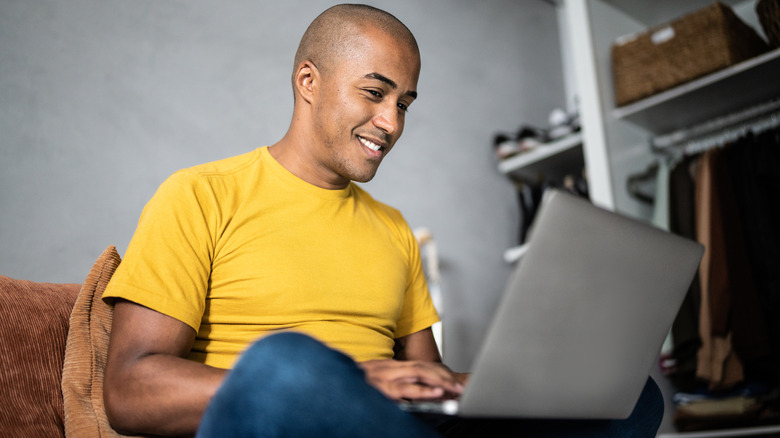 Fg Trade/Getty Images
Buying your tickets online in advance will not only be easy and convenient, but it will also help you save some bucks. Tickets purchased from the official website are priced cheaper than at the park ticket booths. Orlando Parks Guy says the Universal Orlando website has the best rates, but you can always compare this with third-party ticket brokers, such as Costco Travel.
While you can book your ticket online at least two hours before admission, you should avoid doing this if you want to lock in your dates. Though how far in advance you book will depend on your preference, we recommend buying your tickets as soon as possible. If you're traveling during a peak season, such as spring break or Halloween, you should get your tickets ready at least a month or two beforehand. If you're waiting for funds, other info, or confirmation from your co-vacationers, we suggest watching out for promos and snatching those as soon as your funds, info, or confirmation arrive.
Upgrade to a Park-to-Park ticket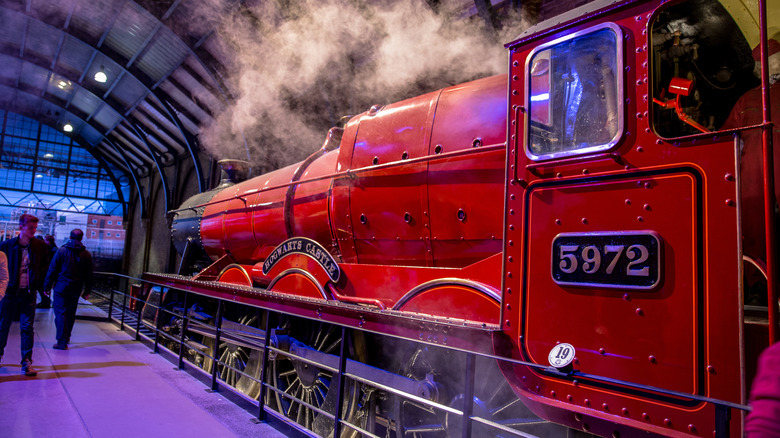 Tania Volosianko/Shutterstock
A Park-to-Park ticket works just like Disney World's Park Hopper: Depending on your ticket, this allows you unlimited admission to the parks so you can revisit your faves within a particular period. You can choose a one-day ticket or admission for two, three, four, or five days. The main benefit is the ability to visit multiple parks in a single day, which will come in handy when the parks have many visitors. Just go where the crowds are fewer.
With Universal Studios Florida and Islands of Adventure sitting right next to each other, it makes sense to enjoy the second park once you're done with the first one. There's also the option of a three-park ticket, which includes admission to Universal Orlando's water park, Volcano Bay. While it is located a little farther away, you can easily walk to it or take a bus or a water taxi from Universal CityWalk.
You'll also need a Park-to-Park ticket to catch a ride on the Hogwarts Express, which travels between Diagon Alley in Universal Studios Florida and Hogsmeade in Islands of Adventure. If you're a Harry Potter fan, you'll want to ride the train both ways, as the experience is different depending on the direction. If you're an annual pass holder, a Park-to-Park ticket is already included.
Stay at a Universal Orlando Resort hotel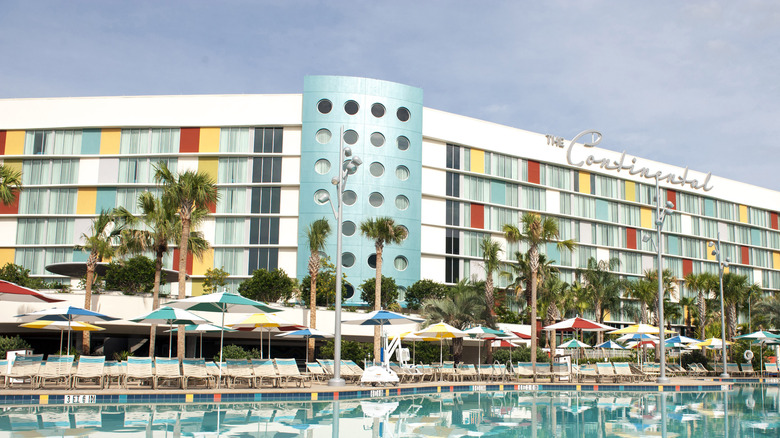 Handout/Getty Images
Universal Orlando Resort also prioritizes the admission of its hotel guests. So, like date-based ticket holders, these hotel guests will be the first ones given entry into a park when it's nearing its maximum capacity and the first ones to be admitted when some people leave and new slots open. From your hotel, you can call Universal Orlando's capacity hotline at 407-817-8317, pick the park you're planning on visiting and indicate that you're a hotel guest on the phone menu, and you will be provided with a real-time capacity status update. You can also go to Universal Orlando's website or open the app.
Another benefit to being a Universal Orlando hotel guest is early park admission. This means you'll be allowed entry into the parks one hour before all other guests. Unless you're averse to waking up early, you should take advantage of this perk. While open attractions might be limited, it's still a good way to avoid crowds or get a head start on your day.