Disney's Park Hopper Pass Isn't As Great As You Think It Is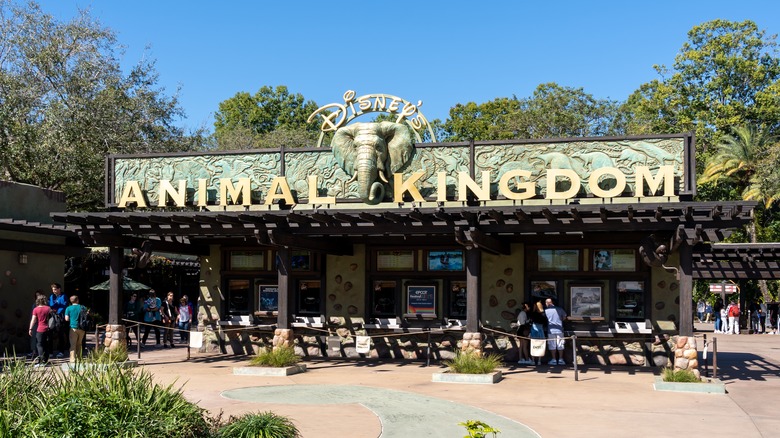 JHVEPhoto/Shutterstock
A trip to Florida's Walt Disney World can be a bit overwhelming. While a Disney vacation can certainly be magical, Walt Disney World is definitely not a small world (after all). According to Magic Guides, Disney World's four theme parks cover a staggering 27,258 acres, which is roughly 43 square miles. And between Magic Kingdom, Epcot, Hollywood Studios, and Animal Kingdom, you'll find thrilling rides and must-see attractions around every corner. So, the real dilemma is packing in maximum Disney magic before returning to a less-magical Monday at the office.
Whether it's braving Space Mountain in the Magic Kingdom, taking a safari through Animal Kingdom, sampling the world's cuisine in Epcot, or boarding the Millennium Falcon at Hollywood Studios, each theme park is a unique experience on its own. So, with so much to do across theme parks, you'd assume Disney's Park Hopper pass would be a no-brainer. In Disney-speak, the Park Hopper allows guests to "park-hop," or visit multiple parks on the same day. Problem solved, right? Not really. The hop option can easily flop.
You'll need to read the Park Hopper's fine print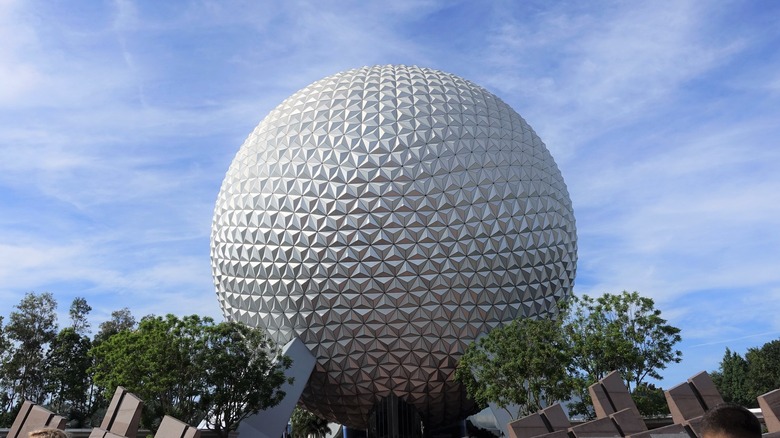 M Jessica W/Shutterstock
When considering whether the Park Hopper pass is worth it, you should first understand the restrictions and fine print of the pass. The Park Hopper may only be used between 2 p.m. until park closing. In other words, you'll need to wait until 2 p.m. to visit another park on the same day. Also, the Park Hopper does not include access to Disney World's waterparks, Blizzard Beach, or Typhoon Lagoon.
Also, since the COVID-19 pandemic, Walt Disney World now requires guests to make reservations in order to access its theme parks. A ticket alone is not enough. While the reservation policy was initially designed to control crowds during the pandemic, Walt Disney plans to continue the policy until at least 2024. While individuals who purchase a Park Hopper pass are only required to make a reservation at the first park they visit, the newish reservation policy could make it difficult to easily park-hop during busy seasons and special events.
Consider the cost and type of vacation you want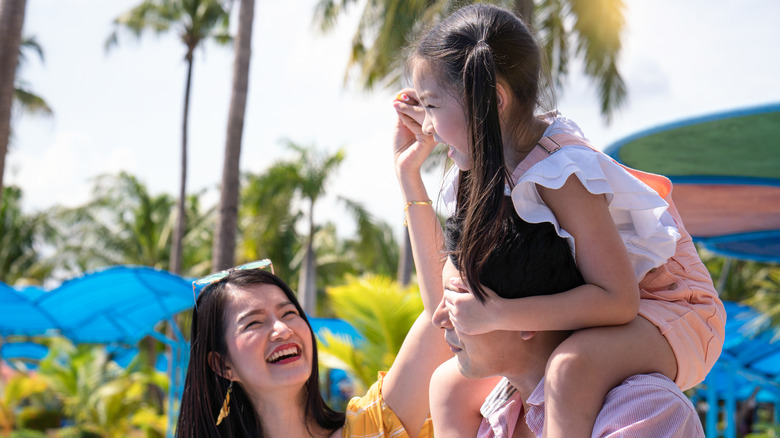 thirawatana phaisalratana/Shutterstock
According to WDW Magazine, standard one-park tickets for 2022 cost between $109 and $159 before taxes. Depending on the time of year and day, these standard ticket prices can fluctuate $50. The magazine also reports that Pass Hopper passes are an additional $65 per standard ticket. Needless to say, Disney World theme park tickets aren't considered cheap for most vacationers. In Nerdwallet's opinion, if your trip is only for a few days, then a Park Hopper to explore all four parks in two days may be financially wise. Otherwise, single-park tickets may be the way to go. 
It's also important to consider who's going on vacation. Choosing to add a Park Hopper may inherently create a time-crunch atmosphere. After all, you'll need to consider how long it'll take scrambling from one park to another. If you're vacationing with small children, for example, moving quickly and efficiently isn't exactly a sure thing. Finally, the sheer amount of Disney World attractions may be an argument for actually taking your time versus checking boxes. In retrospect, you'll appreciate the fond memories you make while unhurried at attractions. A rushed experience is rarely a memorable one.