Is A Priority Pass Airport Lounge Membership Worth It?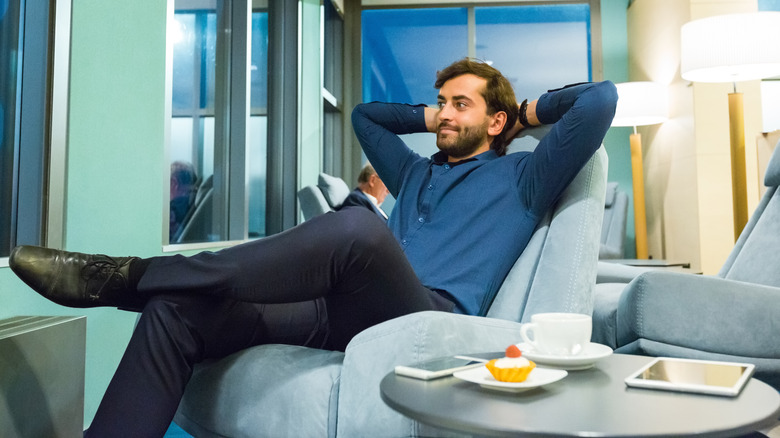 Izusek/Getty Images
Even if you're not flying in first class, walking into a fancy airport lounge can certainly make you feel like you are. Free food and drinks, comfortable seating, and a quiet, elevated ambiance can be just what the doctor ordered. Unfortunately, you usually can't just walk into these lounges unless you have some kind of priority access, either through your boarding pass or by having some level of elite status with an airline rewards program. You can also get access with some credit cards or pay for a day pass. Day passes range from $20 to $50, if they are available at all.
There is another way, though. Priority Pass is an airport lounge membership that gives travelers access to over 1,300 airport lounges around the world. And it doesn't stop there: By becoming a member you can also get access to spa facilities and special discounts on rental cars, airport transfers, duty-free shopping, and more.
Considering all that Priority Pass offers, we think that all you frequent travelers will find it's worth the cost — so much so that we're pretty sure you'll be hoping for long layovers. However, if you only fly a couple of times a year we suggest you look into purchasing a day pass if you don't have access through your airline ticket or credit cards.
What you get with Priority Pass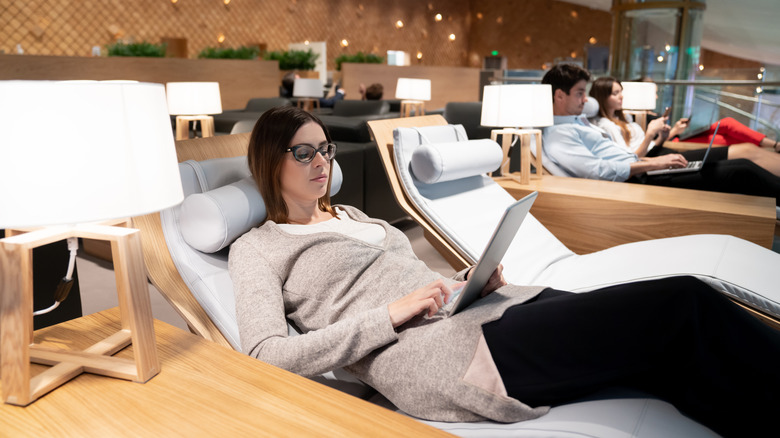 Andresr/Getty Images
Priority Pass gives travelers access to airport lounges regardless of airline or class. You can enter the swankiest of lounges as long as you present your credentials. Depending on the tier you choose for your membership, though, you may still have to pay a fee to enter. An annual Priority Pass currently has three tiers to choose from: Standard ($99), Standard Plus ($329), and Prestige ($469). Pass holders in the Standard tier pay $35 per visit; Standard Plus comes with 10 free visits, with $35 a visit thereafter; and Prestige has unlimited free visits. All the tiers require each additional guest of Priority Pass members to pay a $35 visit fee.
In addition to the plentiful lounge access, members can also take advantage of restaurants, gaming hubs, and more. However, the Priority Pass website doesn't clarify whether these are complimentary services, discounted, or full-cost but limited to Priority Pass members.
Even if you don't take advantage of the additional perks, we still think the pass is worth it just based on the complimentary food and drinks you can get in airport lounges. If you've ever bought a meal or cocktail at an airport, you know how costly it can be. So this can easily result in huge savings for travelers who stick to the lounge for food and booze.
Why we think Priority Pass is great for frequent travelers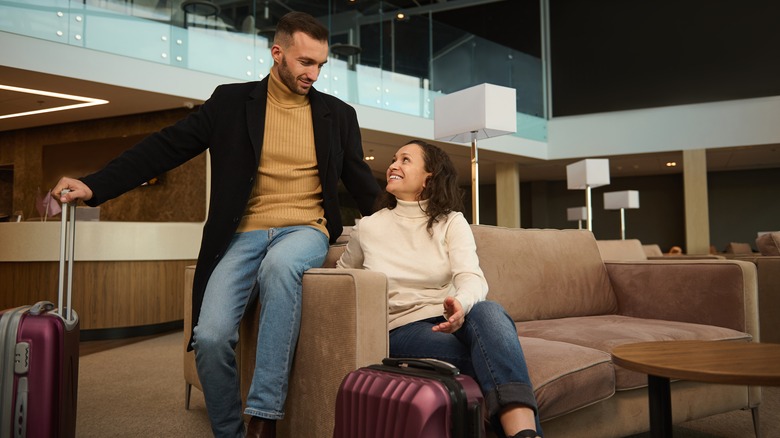 Taras Grebinets/Shutterstock
If you're going to get the Priority Pass we think the cost offset can begin to kick in at around four lounge visits per year with the Standard tier. At $99 for the annual membership with $35 per lounge visit, that totals around $60 per visit for one person or about $95 per visit with a partner. Considering the perks and amenities you can utilize with your Priority Pass, for the right traveler this pass can be worth it.
However, if you're a more frequent traveler and expect to visit a lounge six times or more in a year, you're definitely going to see a better return with the Standard Plus tier compared to the Standard tier. If you use up all your visits with this tier, at $329 with 10 free visits, your costs go down to $32 per visit and will only increase marginally after you cash in your 10 free ones.
If you find yourself frequently hanging out in airports for work or just because you like to travel, you really can't beat the Standard Plus tier. For the Prestige tier, you'd have to visit an airport lounge 14 or more times to make it worth your while compared to Standard Plus.