Mistakes To Avoid When Booking Cruise Shore Excursions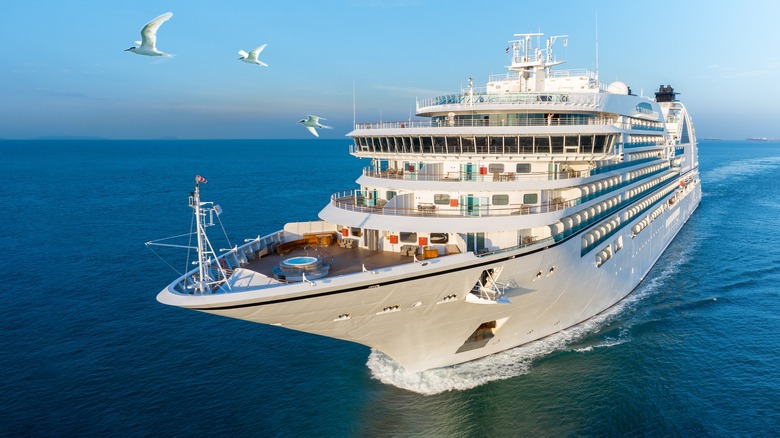 GreenOak/Shutterstock
There are so many reasons why people love cruising. For starters, travelers are able to enjoy the sight of that soothing, restorative, wonder of nature known as water, whether that be open expanses of sea and ocean, or slim slashes of river that wind between cities. The joy of flitting from port to port without having to unpack and repack at each stop is also greatly appealing, especially to repeat cruisers that extol the convenience of this arrangement. Some vacationers like the experience of exploring the ship, from the open decks where they can take their morning walks, to the quiet corners where they can catch up on reading, or chat with a fellow passenger (the social aspect is a big draw). For others, it's the endless food and the entertainment, from the live shows on stage to the fun facilities on board (water slides, zip lines, roller coasters) and the informative lectures. 
Perhaps the greatest attraction is the chance to explore a new place each day to see and experience a change of scene from 24 hours earlier. Ships often sail overnight so that they dock in a different location in the morning, and these trips off the boat, known as shore excursions, represent the land segment of a cruise trip and are an integral part of the vacation. But taking a shore excursion isn't a simple endeavor, and choosing unwisely can turn it into a deflating experience. Here are some common pitfalls to consider when booking your next one.
Not going on an excursion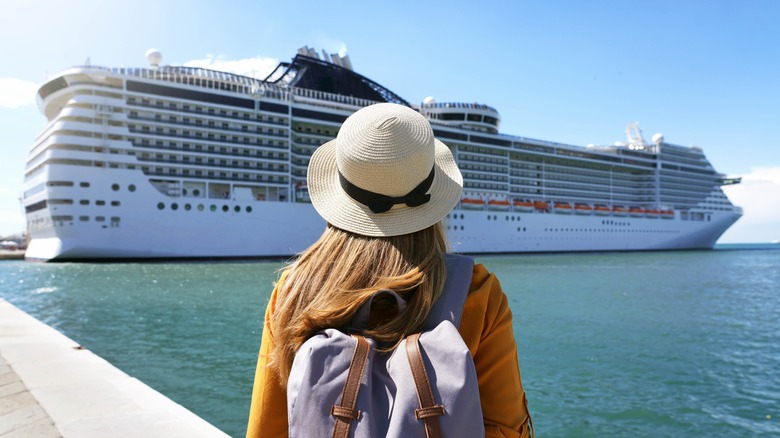 Zigres/Shutterstock
Cruises are big business, with 14 million Americans taking a vacation on a cruise ship in 2019. But the boat, which is in effect a traveler's home away from home on the water, is not the whole vacation. It also serves as a means to an end, a way to see places beyond the vessel, and travelers should definitely take time to explore the ports of call made by the ship. There are so many reasons why a passenger should take an excursion. For starters, simply because they offer a change of scene from the ship, and variety is, after all, the spice of life. 
Trips in ports let you get a glimpse of the culture, language, food, and customs of somewhere new every time you step onshore. By taking an organized trip, either through the cruise line or arranged independently, you will be led by a guide that speaks the same language as you, invaluable in places where the dialect differs from the one you are used to. Imagine a journey around some delectable food stores in Rome, or through Mayan ruins in Mexico.
Not booking in time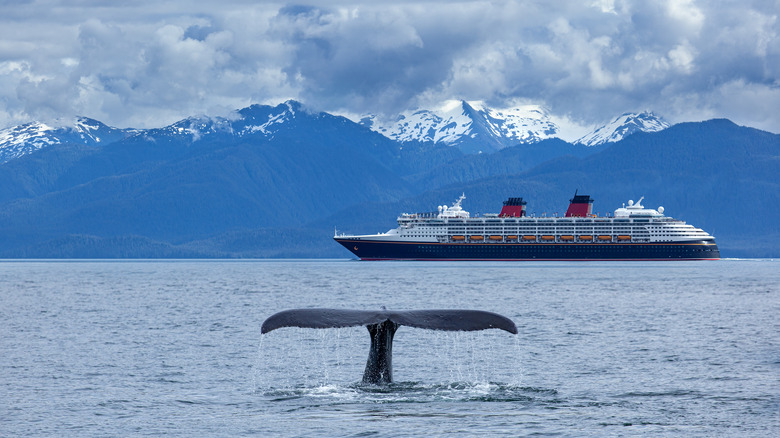 Manamana/Shutterstock
Here's an obvious statement that's worth reiterating — the most popular excursions are the ones that sell out the fastest, a classic example of Economics 101 where demand swarms over supply. Once you book your cruise, and you find a trip that you must go on (like whale-watching in Alaska), reserve space on it immediately online before those slots are gone. Some top sellers in the Caribbean, for instance, include snorkel tours in the Bahamas, an ATV tour to the more remote parts of Aruba, frolicking with stingrays in the clear waters of Grand Cayman, and wandering around Old San Juan. 
Advance bookings can also be cheaper than the same trip booked onboard the ship (assuming it's still available), making early reservations a sound financial choice. For other tours that pique your interest, but that aren't bucket-list choices, head for the excursions desk on the ship as soon as you board, and hand over a payment card so the staff can keep a space for you.
Not canceling in time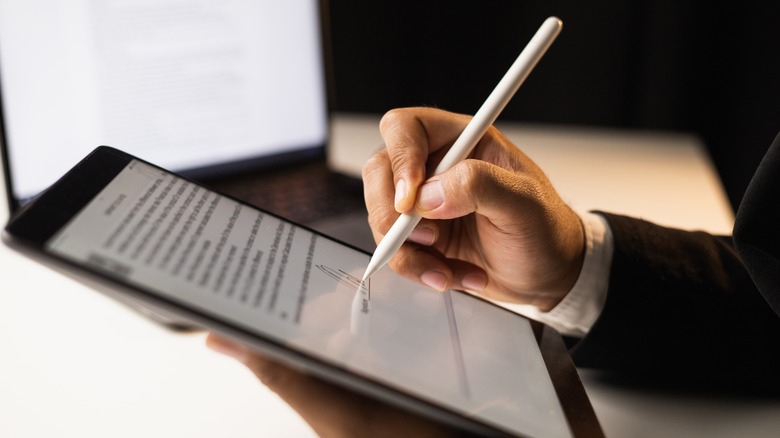 GBJSTOCK/Shutterstock
There will be times when you book an excursion and later realize that it's not for you, either because the places and topics covered are no longer of interest, or, on further reflection, the trip might be more challenging than you expected. In those situations, you are certainly within your rights to cancel the excursion — don't consider it in the same way as a non-refundable airfare or hotel booking, which locks you in from the get-go. That said, there are certain restrictions that travelers need to be aware of when nixing the booking. If you cancel the trip within a finite window, for some cruise lines this is five days before the start of the sailing (for others, it can be 24 hours), then you might be eligible for a full refund. Any later than this, and the amount of any refund varies by cruise line, with policies clearly outlined online. 
As a rule of thumb, the closer to the trip the cancellation is made, the greater the penalty you will have to pay, meaning you will get less of your money back (and in certain circumstances, you will forfeit the full cost of the excursion). Be sure to check the cancellation windows for the cruise company that you will travel with. There are also times when the organizer of the excursion — typically an outside vendor that the cruise line has a relationship with — cancels the trip, in which case passengers get a full refund.
Not considering an alternative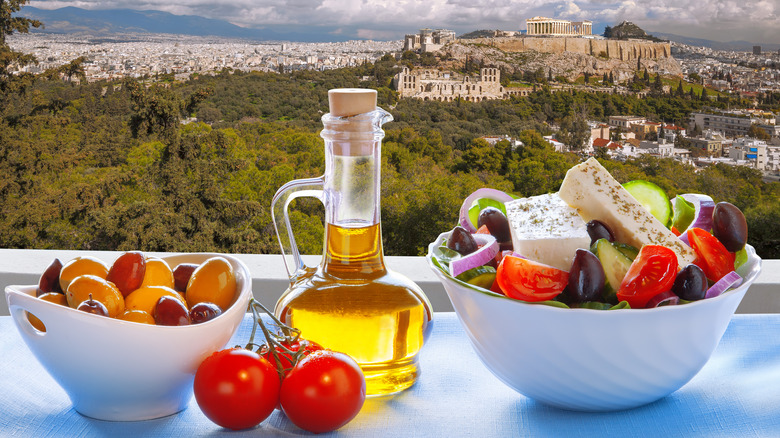 Extravagantni/Getty Images
Some destinations have plenty of shore excursions that might appeal to a range of travelers, and some of those might even be bucket-list trips. However, those once-in-a-lifetime journeys are also likely to be the most popular ones, and usually sell out quickly, as we've already noted above. Always have a backup choice, a Plan B (and even a Plan C), if the excursion that you are interested in has sold out before you signed up. 
Visitors to Athens, for example, often dream of taking a tour of the Acropolis, a homage to the gods set high above the Greek capital, but this tour can quickly sell out. In that case, why not opt for a food tour instead, another way to enjoy some of the city's unique delights? If none of the back-ups seem interesting, then you shouldn't feel forced to choose one of them just because they have spots on them, or due to peer pressure. You are, after all, paying for the privilege of taking the excursion, and there's no point dropping a wad of cash on a trip that you know you won't enjoy.
Not looking at reviews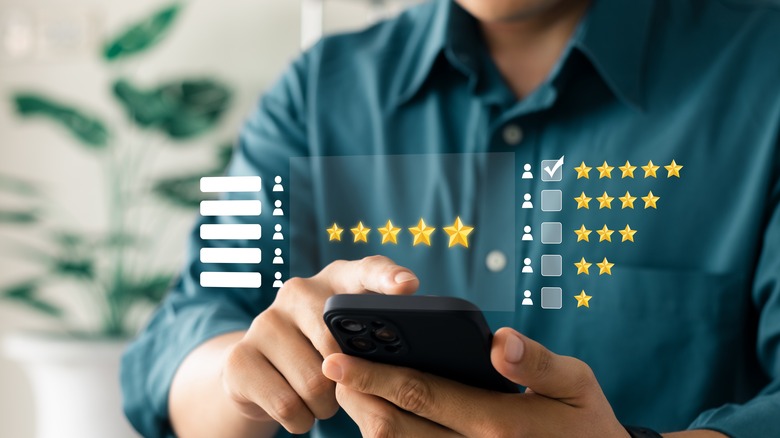 Thapana_Studio/Shutterstock
It's common practice these days for diners trying out a new restaurant to look at reviews, either published in a book (for the dinosaurs among us), or more likely online, some reviews appearing within a day of the meal. So why wouldn't cruise passengers do the same for a shore excursion? There are many independent reviews posted about excursions online, and travelers would be foolish not to pore over them before deciding to take a trip. 
While each review might not pinpoint which cruise line the trip was taken with, the summaries do give a sense of what visitors can expect when taking the excursion. Cruise Critic is a good place to start; it lists a number of excursions available through its travel partner Viator, along with reviews of them. The point of reading these reviews is to get a sense of the trip, which is likely to be similar (if not identical) to anything offered by the cruise companies, and make a calculated choice based on your findings.
Not packing appropriately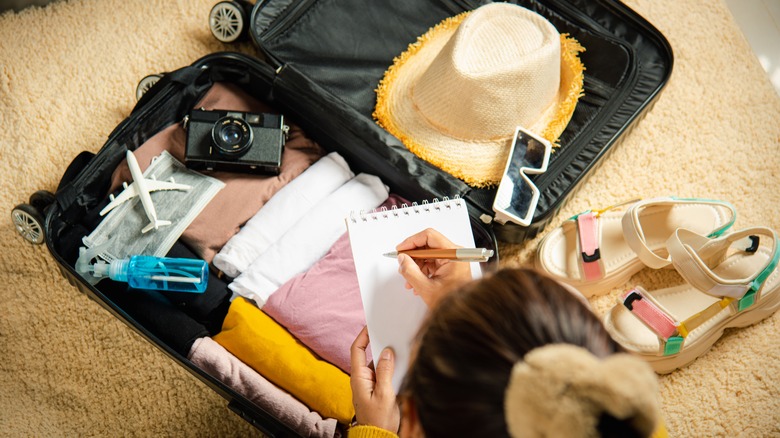 Sorapop Udomsri/Shutterstock
Whatever the type of excursion you book, it is key to pack properly, not just on the day itself, but ahead of time, before you get on the boat for the first day of departure. Knowing which shore excursions you will be taking before you set sail will, of course, help you to choose the appropriate items to pack, which is just another reason why it helps to have these trips booked and paid for well beforehand. When at home, pulling together pieces to put in your suitcase, think about the excursions you will be taking and what you will need on them. 
If you suffer from sea sickness on small boats and will take a boat excursion around the Mediterranean, pack nausea pills. For a hiking trip to a waterfall in Jamaica, bring sturdy footwear and maybe some insect repellent. For each excursion, it helps to be as self-sufficient as possible, so things like snacks, hydrating liquids, comfortable shoes, the right kind of clothing for each specific trip (swimming gear, hiking wear, modest outfits for visits to religious shrines, etc.), sunblock, a hat, and so on, will ensure that you are prepared for the rigors of the excursion.
Not doing your research on the port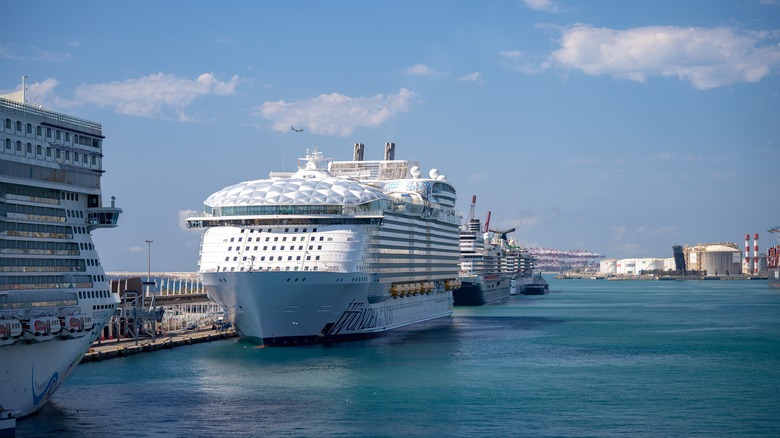 zkolra/Shutterstock
Just like shore excursions, not all destinations are created equal. Some have almost too much to see, some would struggle to keep your attention for a full day, so it pays dividends to know more about a place ahead of time, to learn about it and decide whether it's something of interest. Cruise itineraries are intricately planned and plotted routes, and list, in detail, the days and stops made en route, so travelers can, months ahead of the voyage, scope out where the vessel will visit. Take some time to carry out investigations on each place where the liner will dock. 
Are there special buildings at the port that shouldn't be missed, or is the food in the city/island extraordinary? Is the stop a glorified tourist trap with nothing but overpriced souvenir stalls and hustlers congregated near the docks, or it is teeming with unique, fascinating local culture? Just because the ship stops at a port, you don't have to get off, and you can choose what you'll do with your day with a sense of wisdom if you've done your homework.
Not being realistic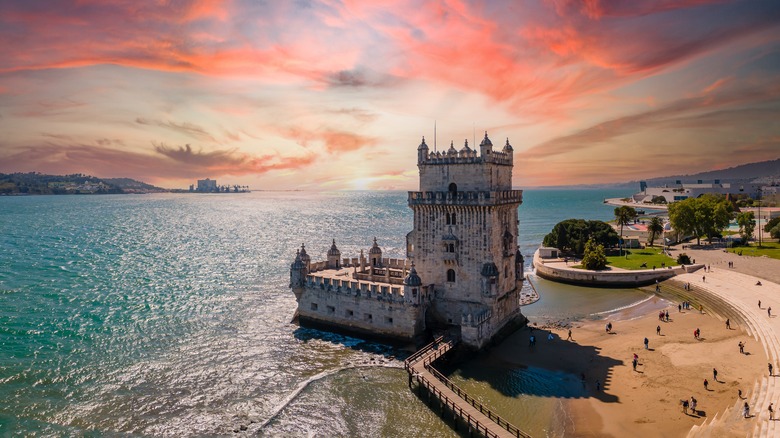 Uldis Laganovskis/Shutterstock
Let's get one thing straight. A shore excursion is just that, a quick trip that gives you a taste of a destination, which is obvious when you understand its parameters — you have a set amount of time on a short trip organized by the cruise line to see a specific roster of sights. It's a bit like going to a restaurant but instead of taking a leisurely meal at the table there, you get the food to go. 
Travelers are never really going to get under the skin of a destination when taking a shore excursion, they won't be able to explore a place in-depth, or in any meaningful way. If that is the kind of travel you prefer, then think twice, not just about shore excursions but cruising as a way to see the world. But excursions do allow passengers to sample many items conveniently, like a buffet where you can nibble on a different tasty morsel each day. They are also hassle-free, with everything set up for you, and safe, which can be a big concern for people traveling to any destination for the first, or even 15th, time.
Not accepting if an excursion is right for you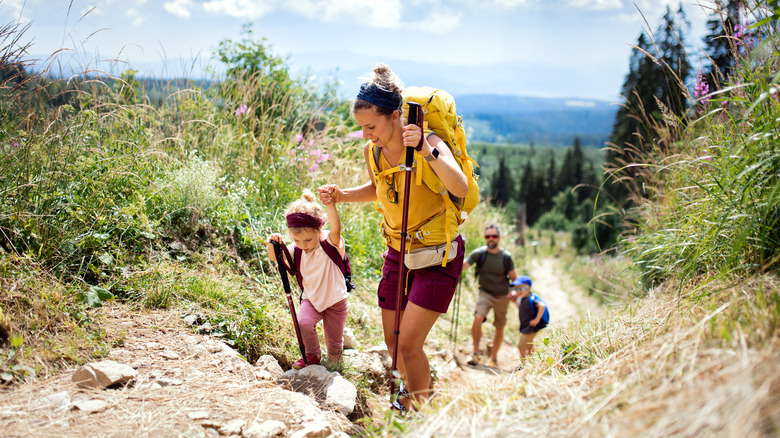 Ground Picture/Shutterstock
The disconnect between what a trip entails as described on paper, and whether it's appropriate for you can be hard to gauge. At times like these, a good place to start is to use common sense — don't take a hiking excursion if you have creaky knees or difficulty walking, steer clear of the group snorkeling tour in Grand Turk if you are terrified of fish, skip the backcountry ATV forage along dirt roads if you have sensitivity to dust, and maybe think twice about the zip-line jaunt if you have an intense fear of heights. 
These excursions sound wildly fun from their promotional material, and they generally are, but you shouldn't succumb to doing something that you wouldn't do normally just because you are on vacation. After all, your body's limitations don't miraculously change when you are on holiday. Most excursions detail what the trip involves, the conditions to expect, and whether they are strenuous/challenging or not. If, after reading the blurbs, that isn't clear, ask questions from the cruise line. That way, you will avoid disappointment and discomfort down the road.
Not enjoying the company of strangers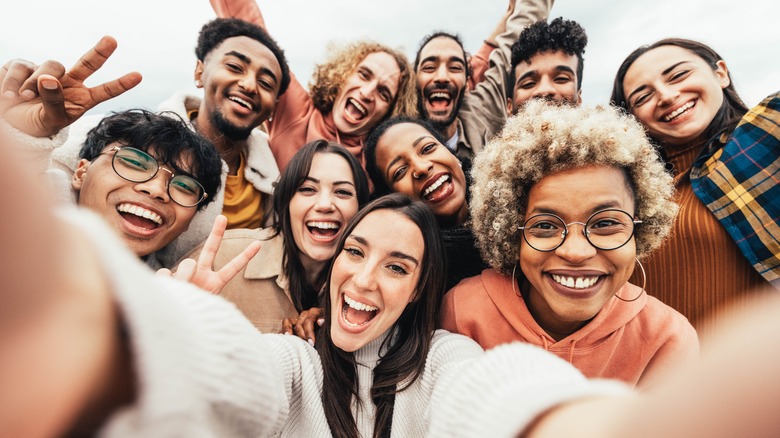 DavideAngelini/Shutterstock
Unless you opt for the private tours that some cruise lines offer, or research and arrange one on your own, chances are that you won't be alone on the excursion. Beyond your family and friends on the trip with you, you are likely to be surrounded by strangers, some of which you may have seen on the ship or greeted with a "hello" or "good morning" at some point during the sailing. Shore excursions are group efforts, and while there might be times during them when you can separate yourself from the pack (some incorporate sections of free time), they are designed to move throughout the day with participants forming one solid mass (it's much easier for the tour leader to keep track of his charges when they stick together, and it's also safer). 
If you don't want to be around strangers, but still want to explore the destination, consider planning the trip with a local operator, or just wander around the port independently, free and easy. Also note that when you are on a shore excursion with a large group, it can only proceed as quickly as the slowest person on it, something to consider if you are a restless traveler always ready to move on to the next thing.
Not paying attention to the excursion details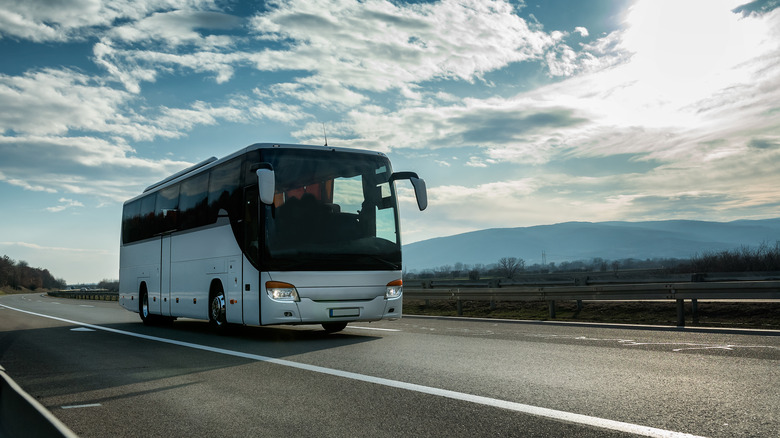 WR7/Shutterstock
In a brochure, or in marketing collateral, all shore excursions are designed to sound amazing, trips that can't be missed, passages of fun and festivity that offer a window onto the local environment. But passengers should read the details of the trip carefully to see what they will actually be doing, and for how long. 
Cruise ships stopping at Rome, for instance, dock at the town of Civitavecchia, outside the heart of the city, and getting into the Italian capital usually takes more than an hour. Factor in the return time, and a little bit of leeway added for traffic, and that eight-hour excursion exploring Rome's top sights will only spend about five hours in the city (one of those probably taken up by a stop for lunch). The point here is not to be seduced by the snazzy or grand name of an excursion, but to delve deeper, and get into the nitty-gritty of the whats and hows. That's the only way to see if the trip is worth it.
Not going out on your own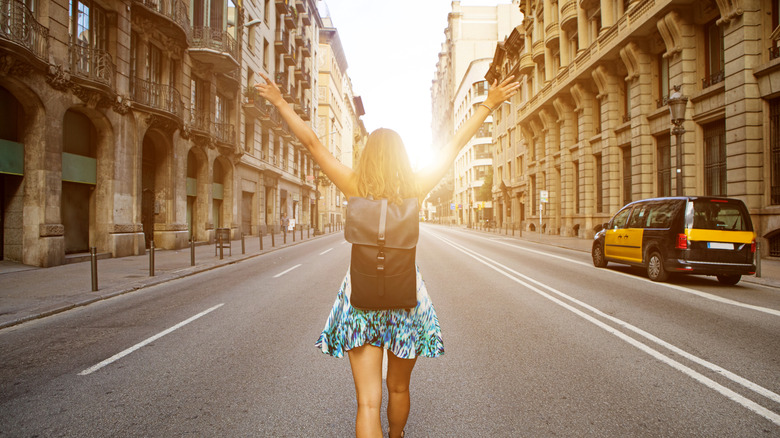 Lorado/Getty Images
Of course, a cruise line can't offer excursions that will appeal to everyone, and sometimes travelers find there isn't a trip that interests them. Alternatively, passengers might find a trip they like but are put off by the high price of what seems like a straightforward itinerary. In these circumstances, you should explore booking an excursion independently, which is very easily done. Sites like Shore Excursions Group have thousands of options all over the globe, though some of the trips might place you in a group with other travelers from the same ship anyway. 
Shore excursions that travelers put together themselves tend to be cheaper than those booked through the cruise line since you are removing one link in the chain of expenses by bypassing the cruise company. An even cheaper option, of course, is to not book an excursion, but to head out to the port and do some impromptu exploration around the dock, maybe enjoy a little shopping for souvenirs, have lunch at a local joint, or even find a taxi and hire it for a few hours to show you some local sights or take you to a tucked-away beach. If you do this though, always remain aware of your surroundings and take extra precautions to stay safe, since you won't have a tour leader keeping a beady eye on you.
Not watching the clock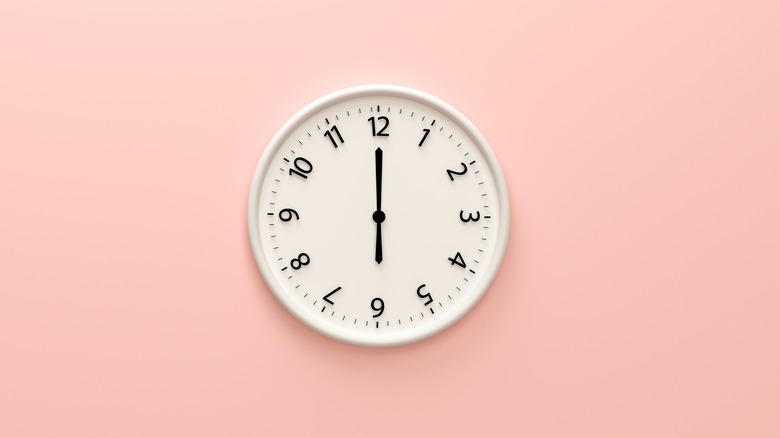 Supawat Eurthanaboon/Shutterstock
Cruise trips tend to follow a strict, regimented schedule, from the micro (meals, show times, screenings, etc.), to the macro (port arrival and departure, times when shops or casinos open and close, etc.). That rigor extends to the times that excursions leave from the ship and the time when a passenger has to be back on board when visiting a port. If you are late for an excursion, don't expect a crew member to come running through the ship looking for you in the way that airline staff sometimes wander around a departure hall calling out a passenger's name. Arrive for the excursion assembly point late, and you will be out of luck because the excursion will leave without you. 
You also need to be back on the ship by the specified time outlined at each port — if you aren't clear when that is, or don't see it displayed near the security checkpoint by the gangway, ask a crew member or stop by the excursions deck. One huge advantage of booking an excursion directly through the cruise is that the ship will not set sail until everyone that took one of those trips is back onboard; this isn't the case for independently arranged excursions.
Not taking a break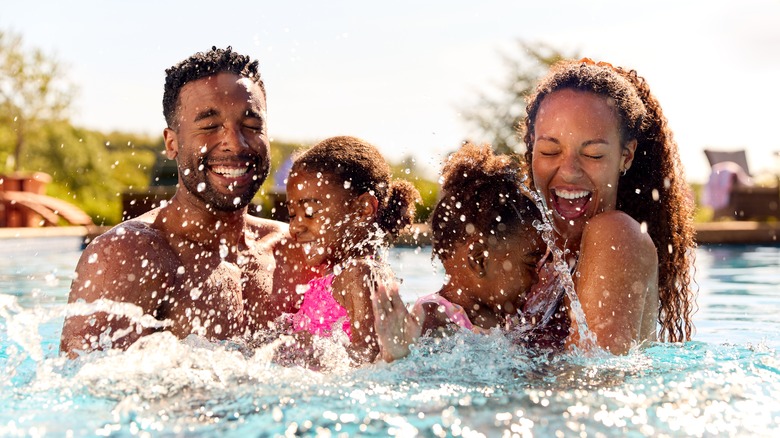 Monkey Business Images/Shutterstock
If you don't feel like going on an excursion, the simple answer is ... don't. While excursions offer a fabulous way to see the world, the ship itself has plenty to offer to keep travelers entertained or to help them relax and unwind, the main point of a vacation, after all. There is absolutely no reason to feel guilty about wanting to experience the boat when it's empty, to hang out by the pool with a soothing tipple in hand, and soak in the tranquility as fellow passengers pour into the port. 
Excursion times are a good moment to wander around the ship. You can really get a handle on the facilities without feeling rushed or having someone looking over your shoulder, waiting their turn. It's also a good time to get to know the crew and learn some of the stories from staff that hail from all corners of the globe. And by not getting off at the port, you're likely saving yourself a chunk of change.
Not respecting local customs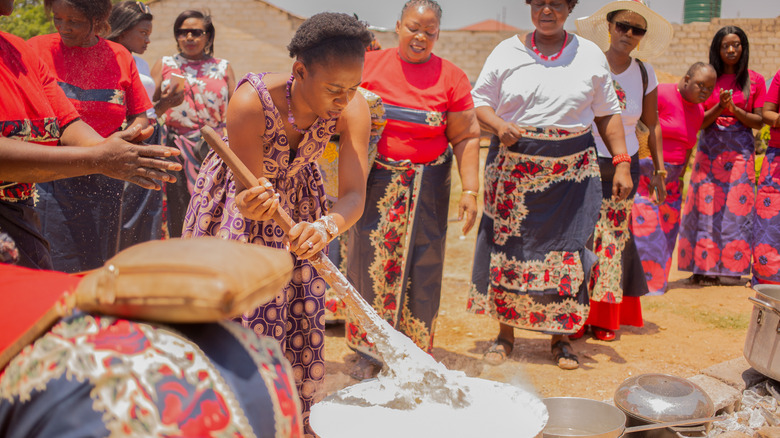 Bernard Mwape/Shutterstock
Not every place is the same as home, and thank goodness for that. Without the variety and richness of cultures around the world, there would be little joy in travel, witnessing the same experiences replicated in place after place. However, with those differences come variations in the level of tolerance for things, and each place's customs and guidelines are distinct. 
Take some time to learn about the traditions in each place that you visit, and if you are unsure, consult with a member of the crew. When visiting a religious site, for instance, always dress modestly. Wandering around Southeast Asia, a part of the world that tends to be hot and sticky, locals rarely wear shorts, so if you don't want to stick out as a tourist, consider donning lightweight pants. If you are taking a snorkeling tour in the Caribbean, bring something to cover up for the times when you aren't in the water.
Not carrying money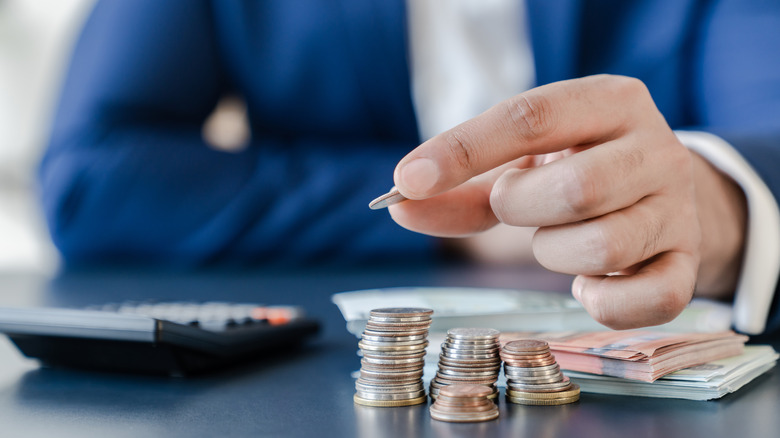 Inside Creative House/Shutterstock
A wonderful part of the shore excursion is the opportunity to experience a different atmosphere each day. It's possible, depending on the itinerary of a sailing, for the food, language, architecture, and customs to be wholly separate from that at the port a day earlier, adding layers of intrigue and novelty to every stop. The shopping in each place is also likely to be different, and when out on the town, or in a small pottery studio in the back-country, or by a farm stall that's a stop during the excursion, you might find something unique when you least expect it, that one tchotchke that you don't know how you ever lived without. 
At times like these, be sure to have money on hand; sometimes a credit card is enough, as vendors are savvy enough to not say no to money in any shape or form, but for smaller set-ups, cash remains king. At ports not far from the United States, dollars usually work, but for destinations in Europe, Australia, or Asia, you'll need to snap up some local currency (it also feels pretty cool to have bills from other countries in your wallet, like you're a jet-setter).
Not taking a fully charged camera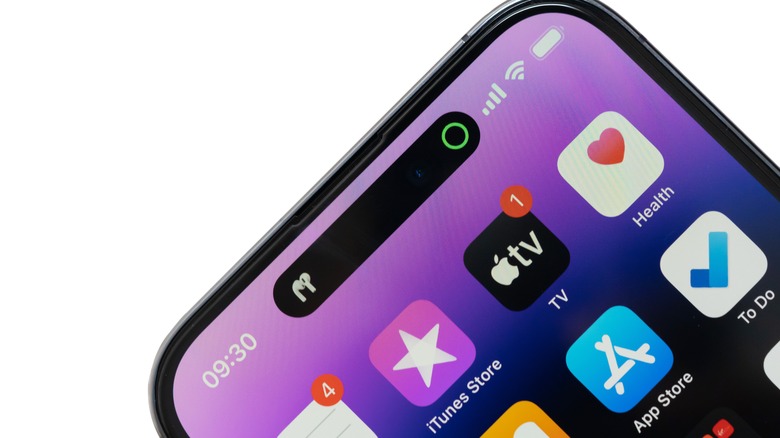 Thanes.Op/Shutterstock
While you can take some great photos of your time on the boat, especially those where ports and coastlines fill the background, the best memories are likely to be from the shore excursions. The trips out onto land, or into the water, will create moments to celebrate for a lifetime, even better if you capture them with photos. To do that, you need to bring a fully charged camera/phone, and maybe a power bank/extra batteries, on the excursion, so start the charging the night before. 
As important is taking the right type of camera — an action camera for hikes, one that can handle being underwater for snorkeling trips, maybe a DSLR if you are visiting iconic buildings, or want to capture flora and fauna, and for all other scenarios, a phone camera will suffice. That way, in years to come, you can easily visualize the time you stood in front glaciers in Alaska, had an espresso by a canal in Venice, visited a village in rural Fiji, or sample street food in Bangkok.